If you want to be able to accept one-time donations or payments via your website without having a webshop, you can do this with a Paypal integration. This guide will show you how to add a Paypal button to your Website Builder website using the Paypal widget.
Note: This feature is available in the Website Builder tiers Premium and Business + Ecommerce. If you're currently using the Starter version, you can upgrade your tier to access this feature.
---
Step 1 - Select the Paypal widget
Access your Website Builder via the one.com control panel. In the dashboard, click on the blue button that says Edit site to enter your Website Builder editor.
Go to the section of your website where you want to add the Paypal widget.
Select Widgets in the menu on the left.
Under Business, select Paypal.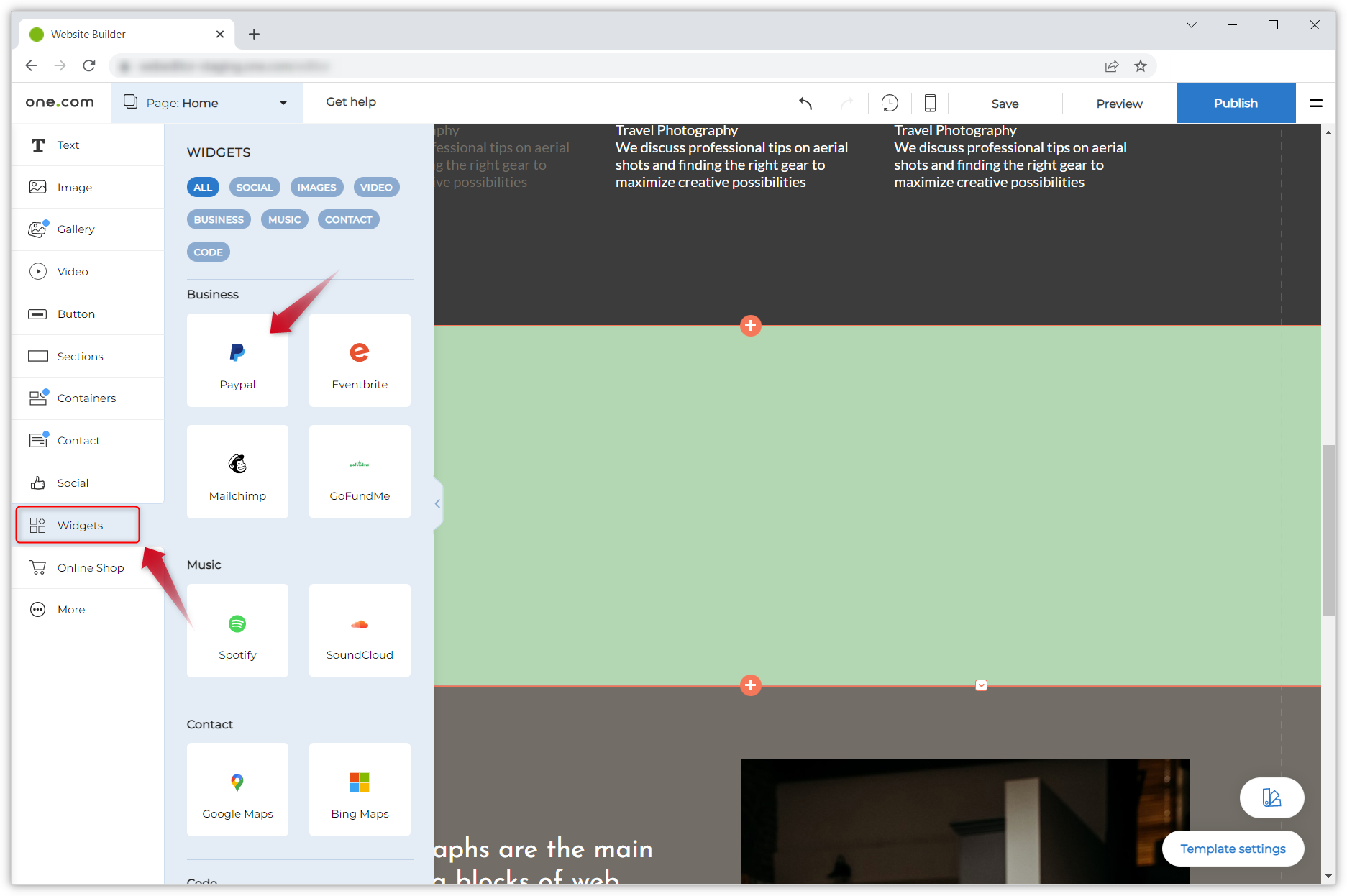 ---
Step 2 - Add the button code
Note: You must be logged in to your Paypal account to get the code.
Go to Paypal's website and select the type of button you want on your website. Follow the instructions on the screen and copy the embed code that Paypal provides.
Go back to your Website Builder and paste the code into the Paypal pop-up window.
Click OK to add it to your website.
Click Save and Publish to see the button on your live website.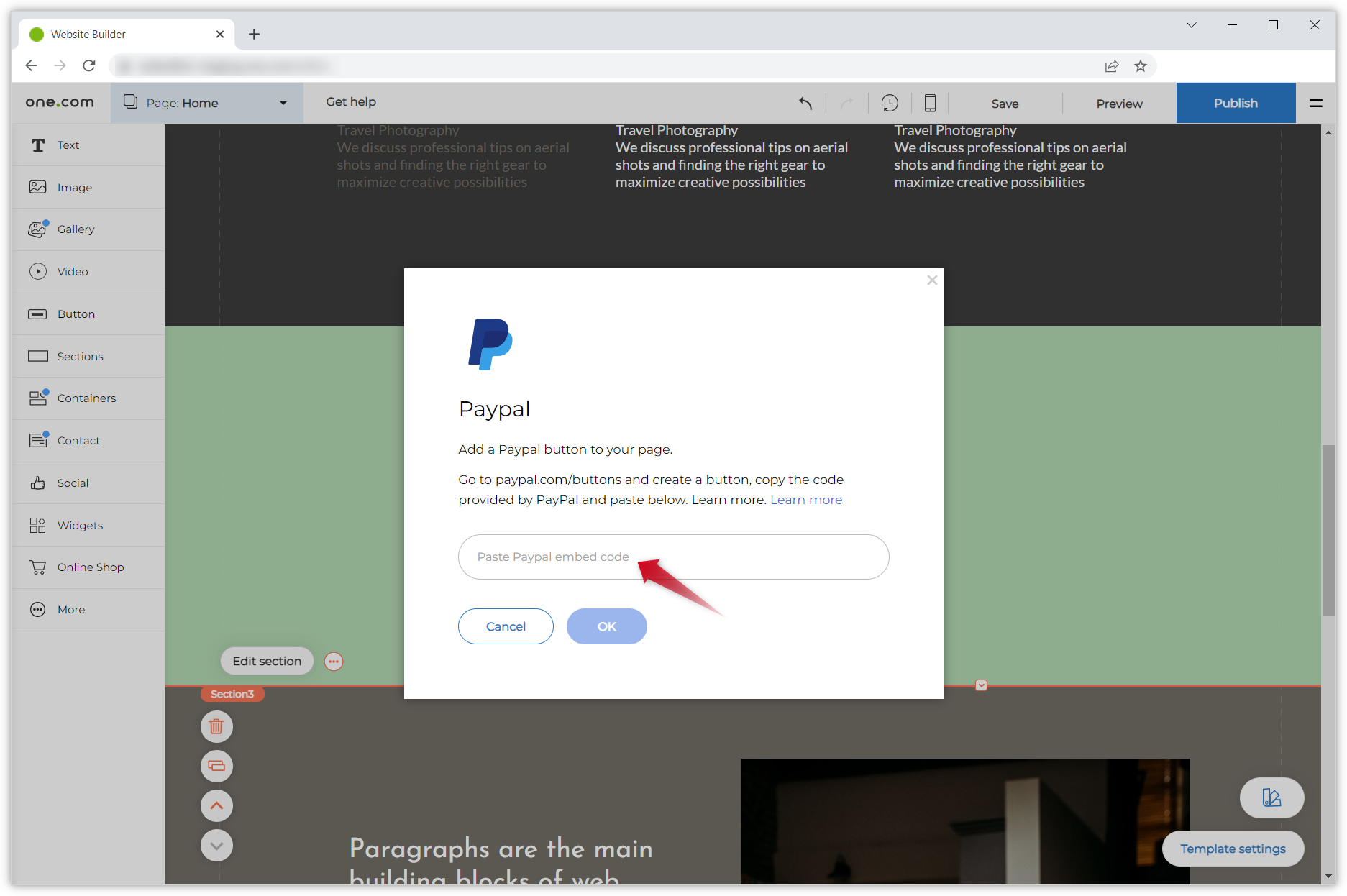 ---
Edit the widget settings
Once you've inserted the widget, you can edit the following settings by selecting the component:
Settings: If you know which exact dimensions you want for the component, you can enter them here. You can also manually drag the borders of the component via the orange handles.
Change button: You can use this option to change the inserted button code without deleting the whole widget.
Note: If you make any additional changes via these settings after publishing the button, don't forget to save and publish the website again.
---
Related articles: