When you set up your Online Shop you can choose the following payment methods:
Credit card (Stripe) - Connect with Stripe to offer secure credit card payments.
PayPal - Create a PayPal user to allow your customers to pay with PayPal or credit card.
Giropay (Stripe) - German customers can pay with Giropay via Stripe.
iDeal (Stripe) - Dutch customers can pay with iDeal via Stripe.
Bancontact (Stripe) - Customers in Belgium and Germany can pay with Bancontact via Stripe.
Sofort (Stripe) - Customers in Germany and other European countries can pay with Sofort via Stripe.
Manual payment - Bank transfer, cash on delivery, wire transfer, etc.
You need to select at least one option.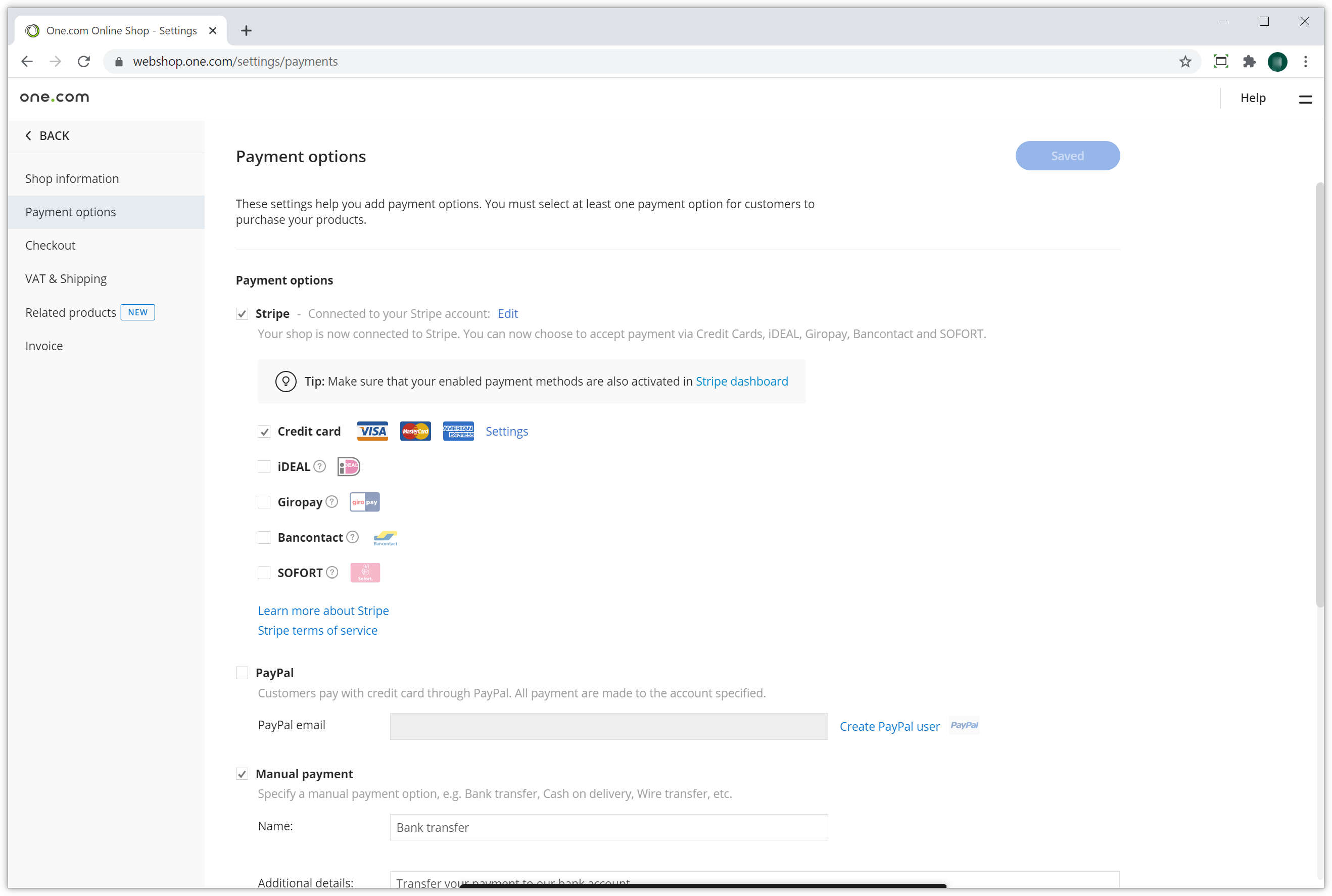 ---
Related articles: