You can create additional databases in the one.com Control Panel under PHP and database settings.
Note: Multiple databases are not included in the Starter plan. Find out how to upgrade your subscription.
---
Step 1 - Log in
Log in to the Control Panel and click PHP and database settings.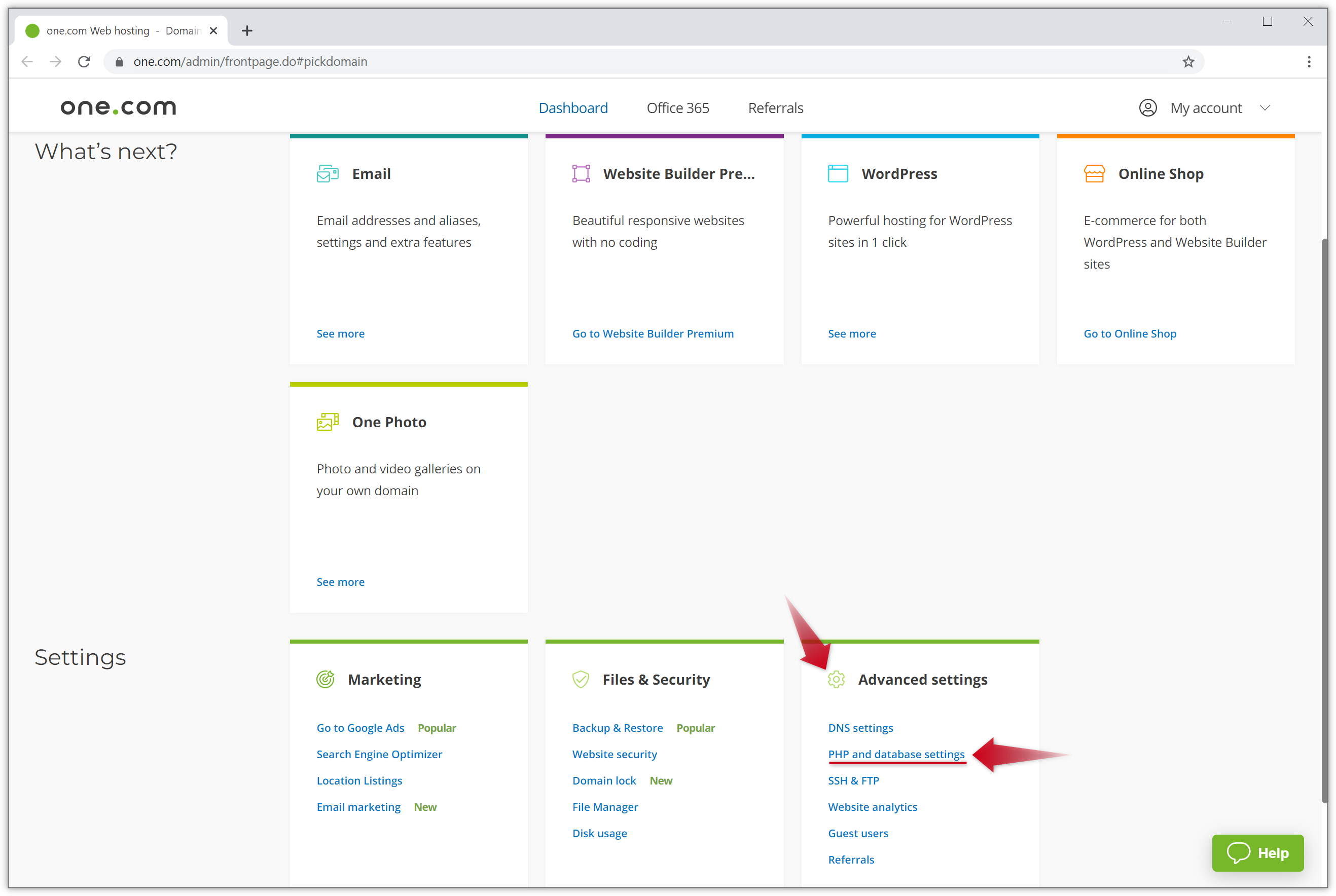 ---
Step 2 - Add database
Click Add database.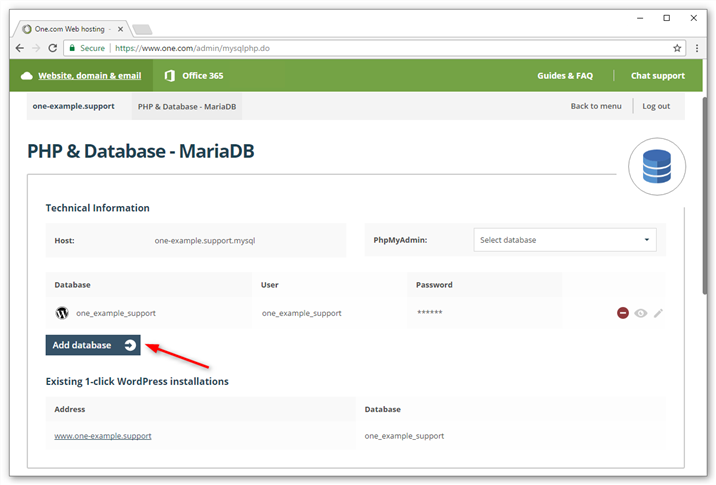 ---
Step 3 - Enter a name
Enter a name for your new database. The number to the right indicates the amount of characters left. The database name will always be the same as the username that you can see under User.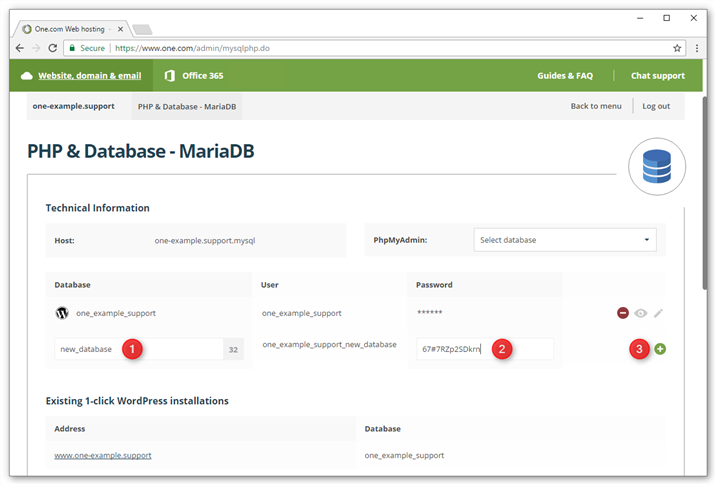 ---
Step 4 - Choose password
Enter a password for your database and press the green + icon to the right to save.
Click Select database in the top right corner to access your database in phpMyAdmin.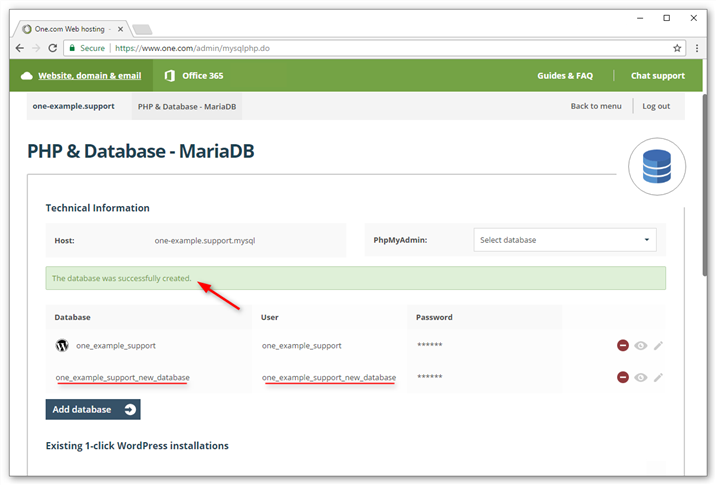 ---
Related articles: