PhpMyAdmin is an open source tool where you can administrate your MariaDB database(s). It is pre-installed with your webhosting subscription. In phpMyAdmin you can, import, export, optimize or drop tables.
If your website is using a database, the database is where all the data of your site is shopd. For example, WordPress shops all your posts, comments and articles in a database.
Note: Be very careful when you work in phpMyAdmin, it is not possible to undo changes. We recommend to create a backup, before you make any changes.
---
Step 1 - Log in
Log on your Control Panel via www.one.com and click PHP & Database - MariaDB.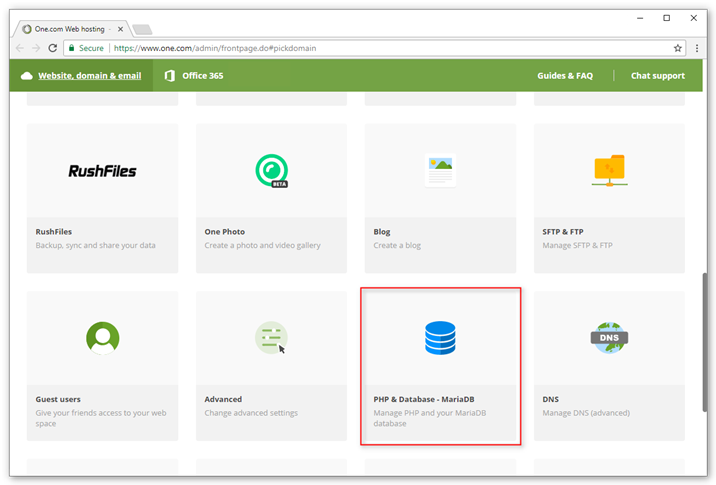 ---
Step 2 - Select database
Under PhpMyAdmin in the top right, click Select database and choose the database you want to access.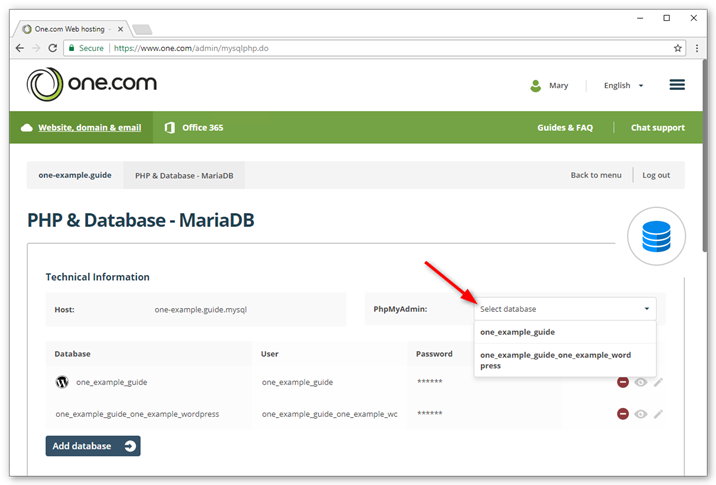 ---
Step 3 - Administrate
A new window opens showing your database in phpMyAdmin. Check out the guides below to read about the various actions you can perform.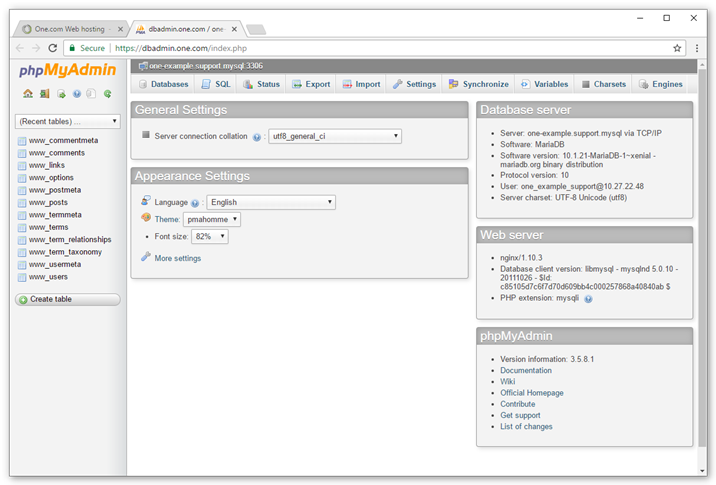 ---
Related articles:
Back