PhpMyAdmin is an open source tool where you can administer your MariaDB database(s). It is pre-installed with your web hosting subscription. In phpMyAdmin you can, import, export, optimize or drop tables.
If your website is using a database, this is where all the data of your site is stored. For example, WordPress stores all your posts, comments and articles in a database.
Note: Be very careful when you work in phpMyAdmin, it is not possible to undo changes. We recommend to create a backup, before you make any changes.
---
Step 1 - Log in to the control panel
Log in to the one.com control panel.
Click PHP and database settings on the Advanced settings tile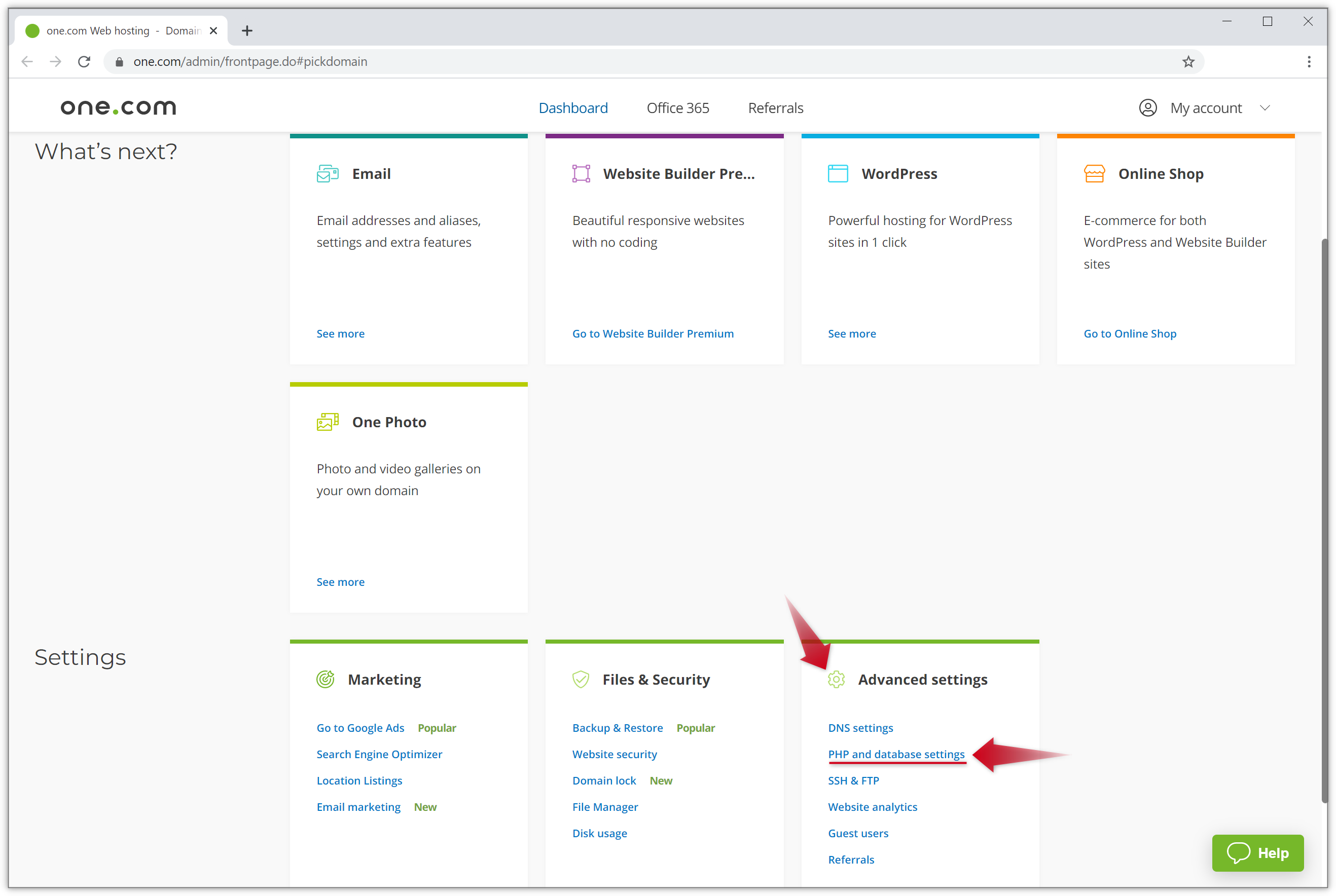 ---
Step 2 - Select database
Under PhpMyAdmin in the top right, click Select database and choose the database you want to access.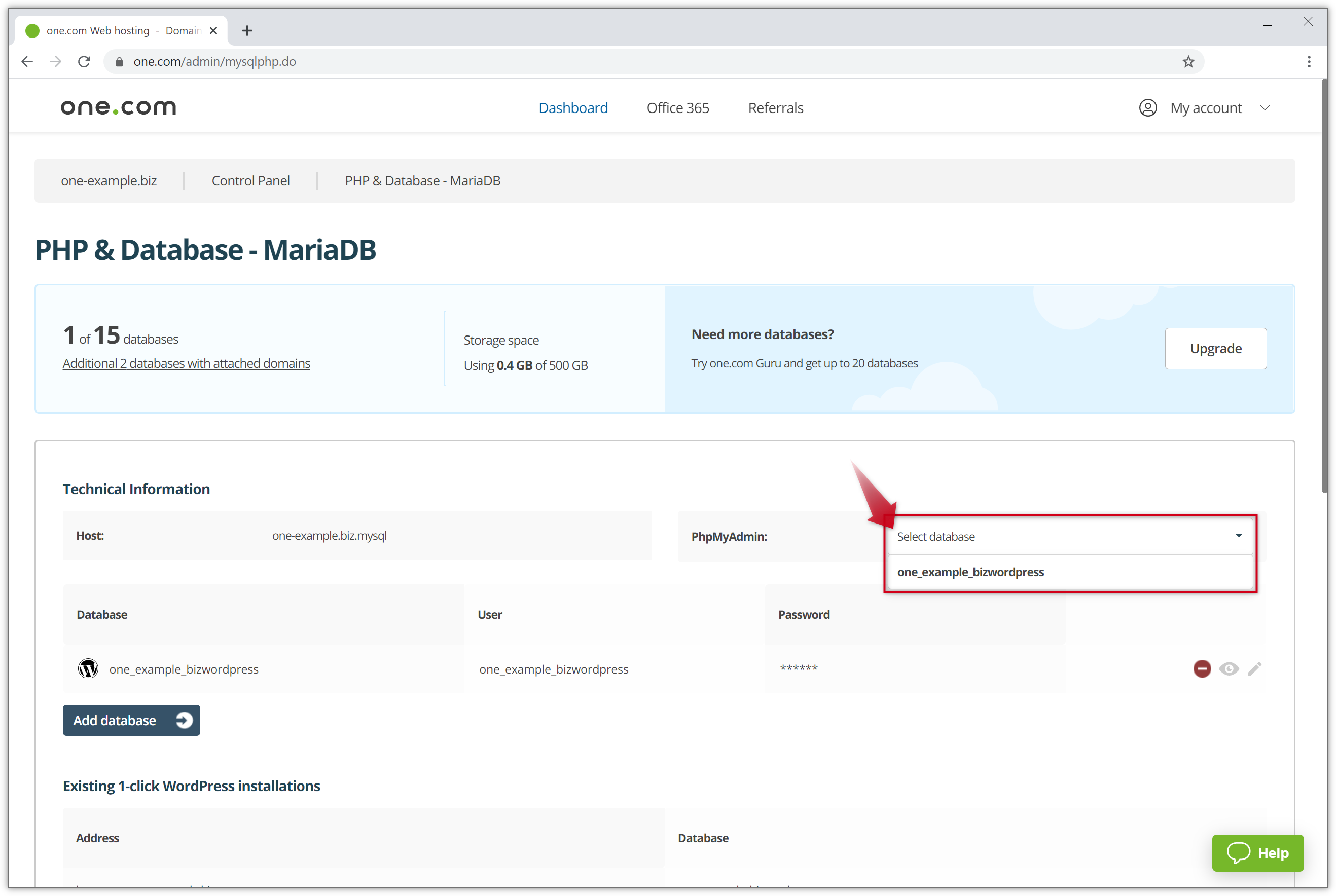 ---
Step 3 - Administer your database
A new window opens showing your database in phpMyAdmin. Here you can manage all the tables in your database. Check out the guides below to learn about the various actions you can perform.
Tip: Click on the database name in the menu to the left, to load the tables and make changes.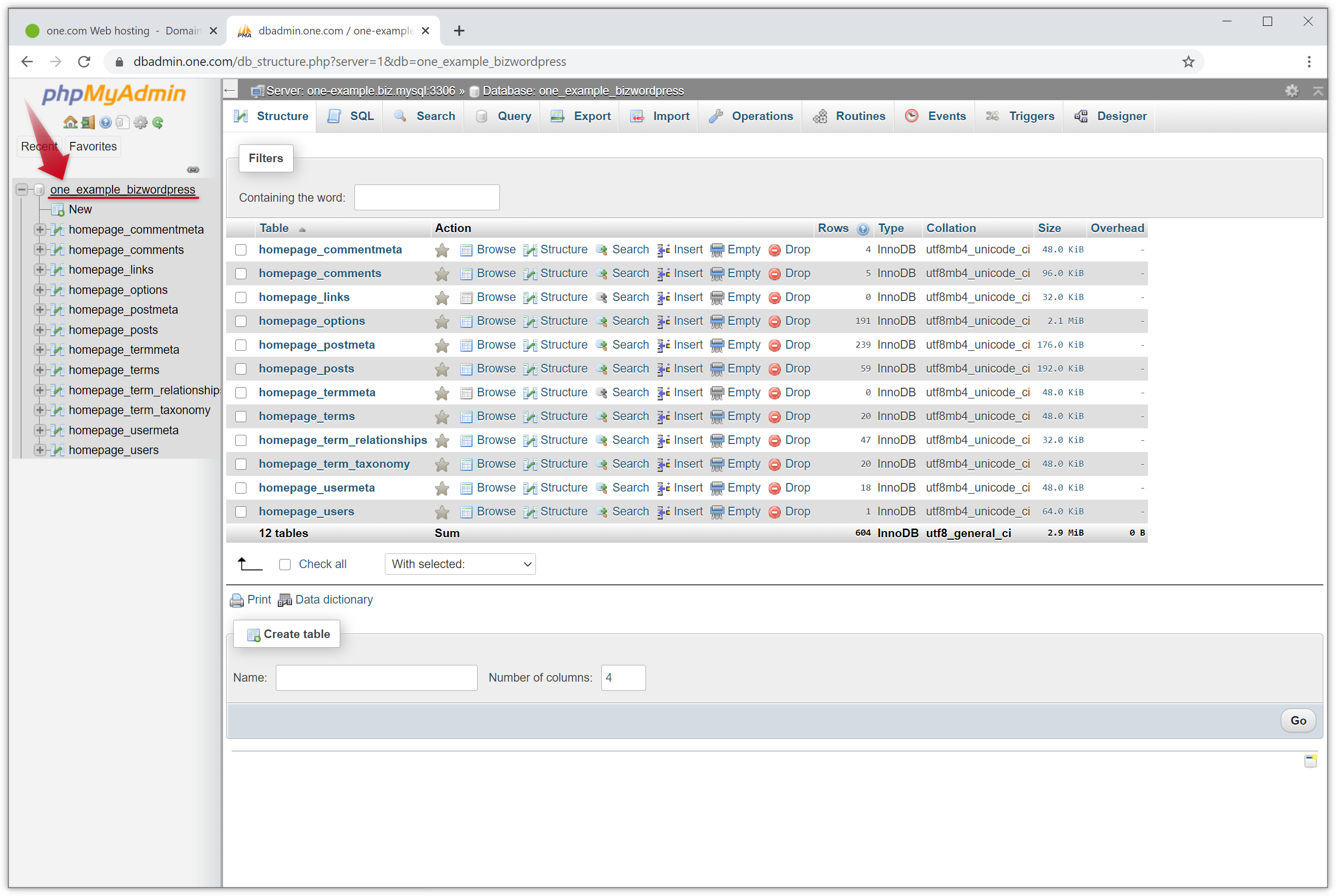 ---
Don't have any hosting yet? With our fast and reliable web hosting, you can turn your website idea into reality.
Related articles: