You can easily switch to a different version of PHP from the one.com control panel. There you can choose from PHP versions currently supported by PHP.net.
A PHP version generally has a lifecycle of three years, after which it should no longer be used. For more information on why it is essential to update your PHP, check our guide: Why do I need to update PHP?
---
Log in to your one.com control panel.
Scroll down to the Advanced settings tile and select PHP and database settings.
Scroll down to Update PHP version.
Select the PHP version you want to switch to and click Update.
Note: Keep in mind that it takes 20 minutes before the update is in effect. If you have a website with a lot of visitors it can take even longer. We recommend checking your site a couple of times during the next 24 hours.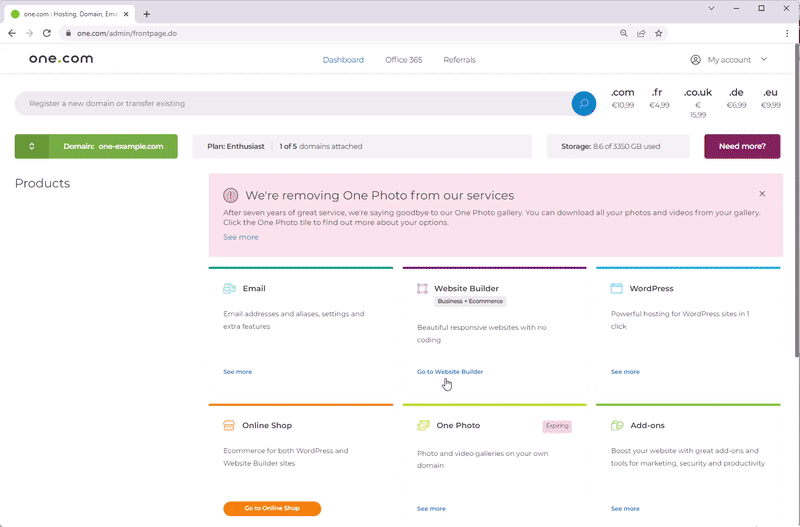 ---
Don't have any hosting yet? With our fast and reliable web hosting, you can turn your website idea into reality.
Related articles: