In this guide, we explain how to create an email alias on your domain. An alias has no login, no inbox and cannot be used to send mails. Emails addressed to an alias are forwarded to the email account(s) you specified during setup.
Tip: If you want to learn more about what an email alias is and when it comes in handy, read this guide: What is an email alias?
---
Step 1 - Go to Mail Administration in the One.com control panel
Log in to the One.com control panel.
Click on the Email tile to go to Mail Administration.
---
Step 2 - Click New alias
Scroll down to the section Aliases.
Click New alias.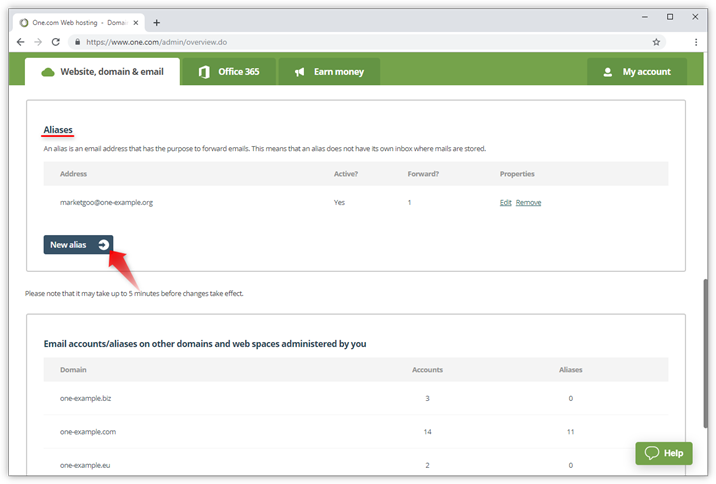 ---
Step 3 - Type in the alias and the forward address
Enter an alias address. It needs to be unique on your domain.
Type in a forward address, this is where the emails addressed to the alias will end up.
Click Next to add the forward address. Repeat this if you want to add more forward addresses.
Click Save.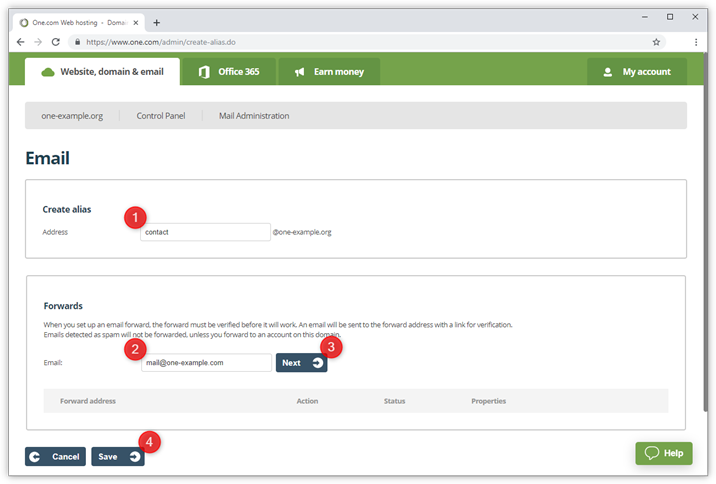 ---
Step 4 - Verify the forward address
To avoid that the alias is abused for spam or other unintended purposes, it needs to be verified. For this purpose, a verification email will be sent to the forward address(es).
Open the inbox of the forward address you specified.
Locate the email with the subject "Verify email forward for ...".
In the email click on the button Verify email forward.
If you have added multiple forward addresses, you need to verify each address.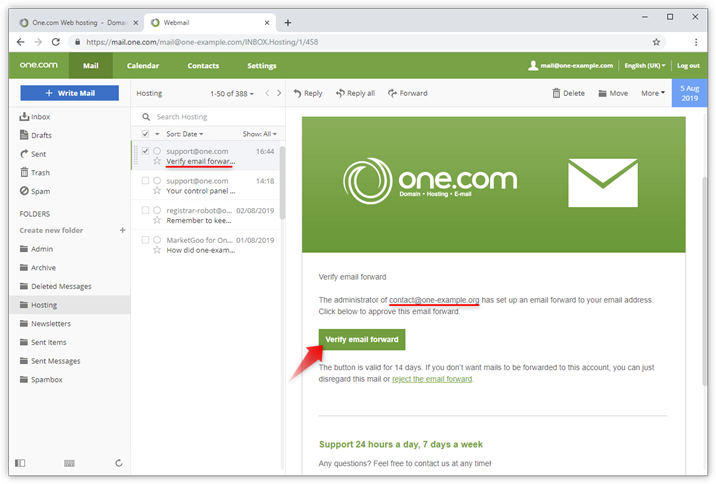 ---
Step 5 - Confirm that the alias has been activated
Go back to the Mail Administration > Aliases.
Under properties, click Edit for the email alias you just created.
Check that it is set to active, and that the forward address is verified.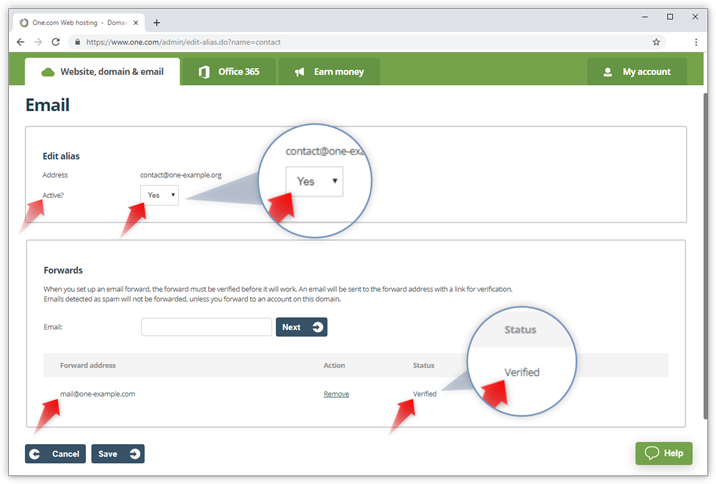 ---
Related articles:
Back