---
This guide shows you how to set up your one.com calendar in Thunderbird so that events are automatically synced.
Before you continue, please check that you have Thunderbird with the Lightning plugin installed.
Don't have an email address yet? With our email hosting solution, you can mail professionally with your domain to all your contacts.
---
Step 1 - Open Thunderbird
Open Thunderbird and click the Calendar tab at the top of the screen, or click the calendar icon to the right.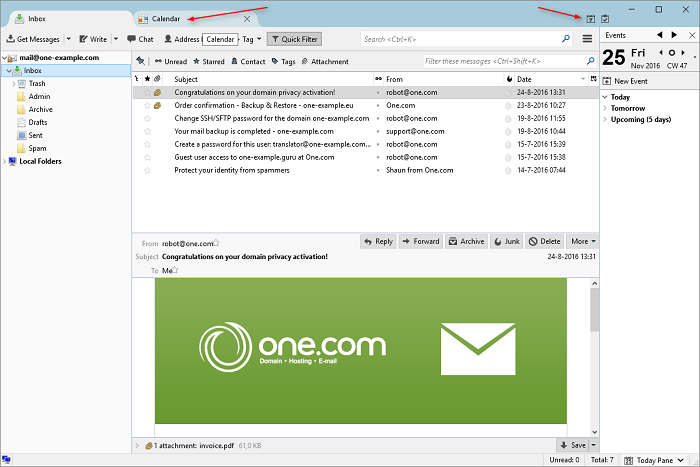 ---
Step 2 - Create a new Calendar
Right click on an existing calendar and select New Calendar... in the menu that appears.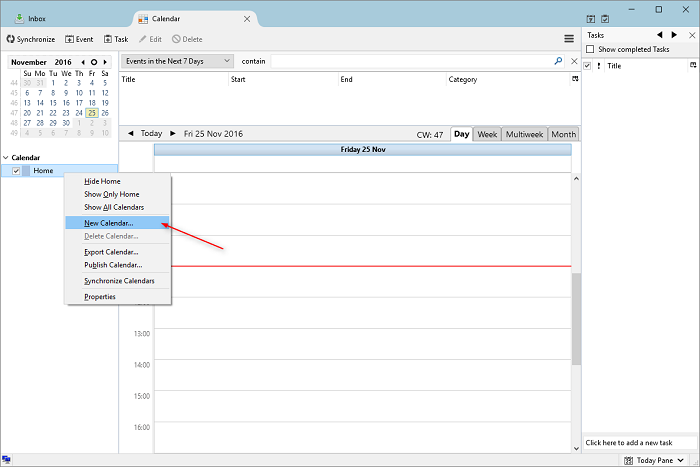 ---
Step 3 - Select where your calendar is shopd
Select On the network and click Next.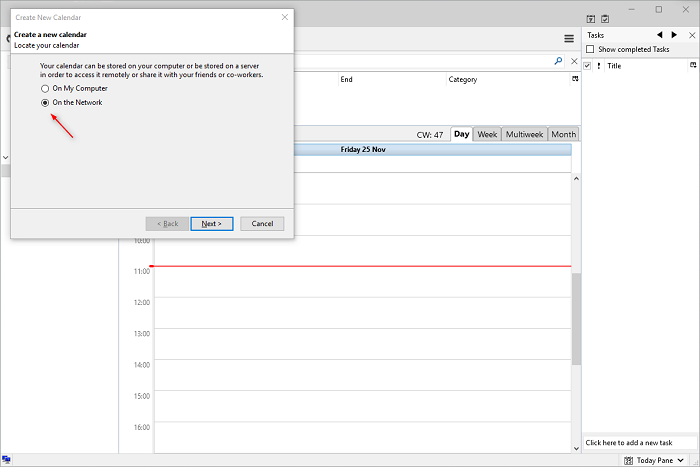 ---
Step 4 - Open Webmail
Log in to Webmail and click on the cog wheel next to the calendar you want to set up. Under Calendar options, click Show CalDAV url.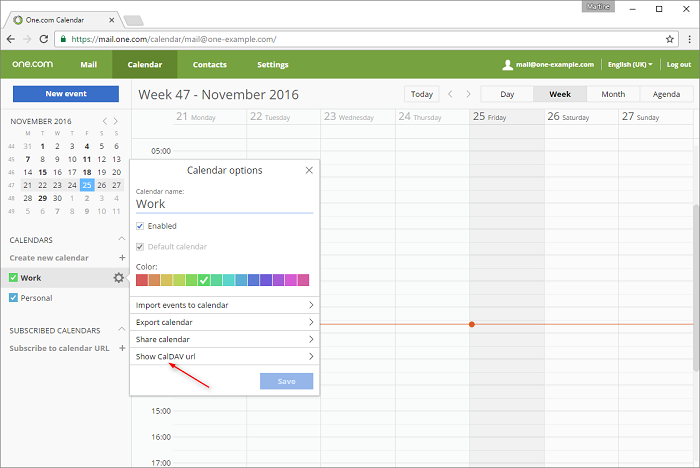 ---
Step 5 - Copy the CalDAV url
Copy the unique CalDAV url for your calendar and go back to Thunderbird.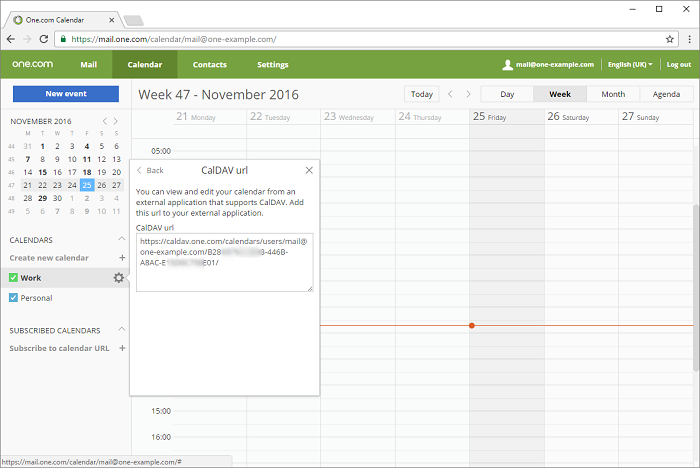 ---
Step 6 - Configure new calendar
Select CalDAV under format and paste in the CalDAV url for Location. Click Next to continue.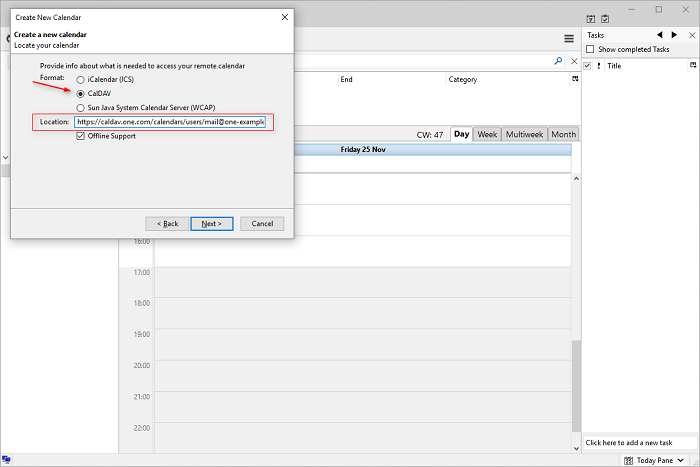 ---
Step 7 - Select name and color
Enter a name for your calendar and select a color and click Next.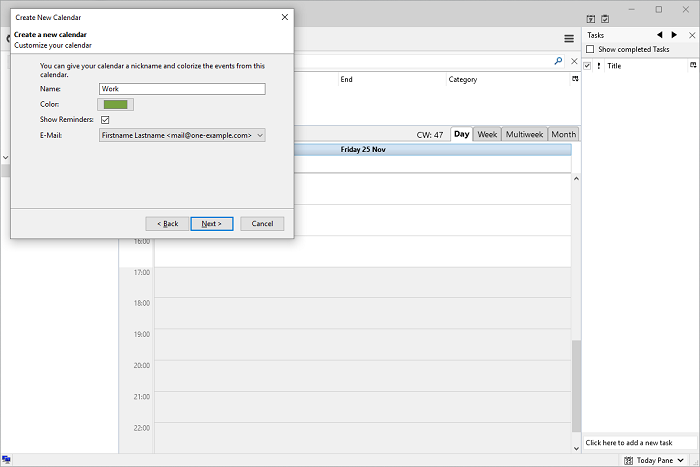 ---
Step 8 - Finish setup
Your calendar has now been created, click Finish to close.
Note: Sometimes you need to confirm your login details. Enter your email address and password when asked.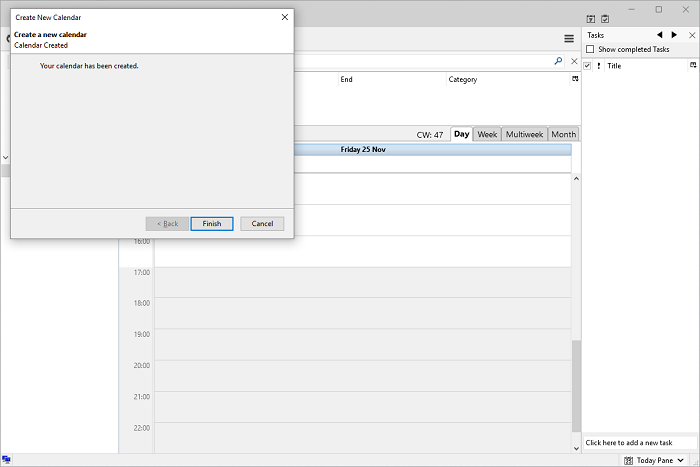 ---
Step 9 - Create an event in Webmail
To make sure everything is set up correctly, create an event in Webmail, in the calendar you have just set up.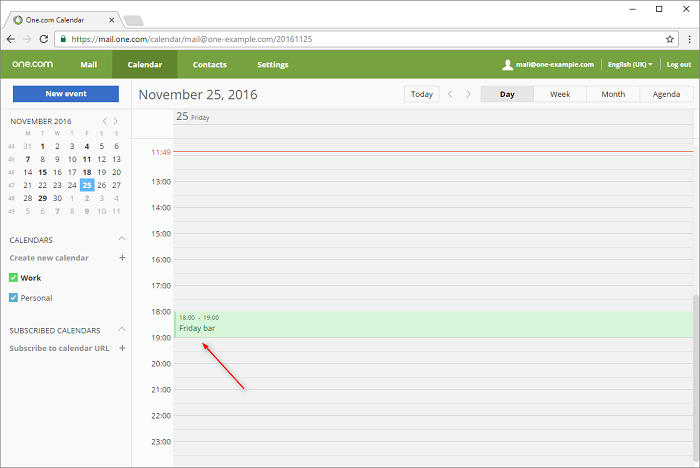 ---
Step 10 - Synchronize in Thunderbird
Go back to Thunderbird and click Synchronize in the top left corner.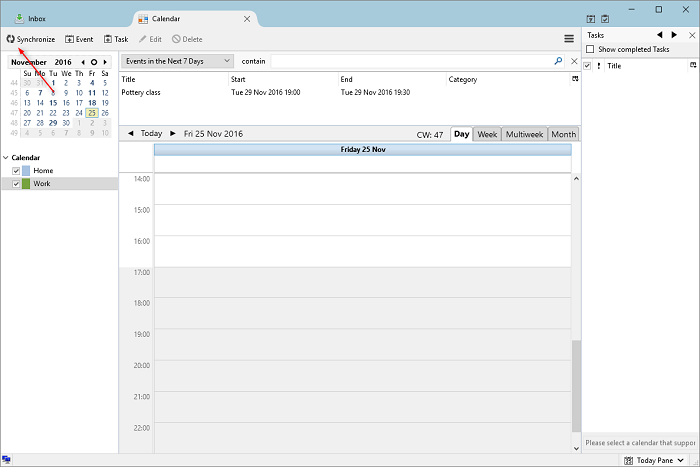 ---
Step 11 - All done!
The event you just created in Webmail should now appear in your calendar in Thunderbird. If the calendar doesn't sync properly, please check your settings and try again.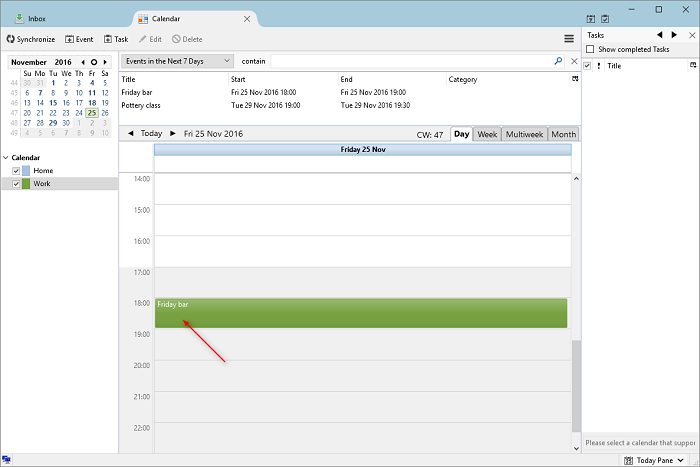 ---
Related articles: