This guide explains how to create an event in the calendar in Webmail. An event is for example an appointment, meeting or birthday in your calendar.
---
Step 1 - Go to Calendar in Webmail
When logged in to your Webmail, click the Calendar icon in the menu to the left of your screen.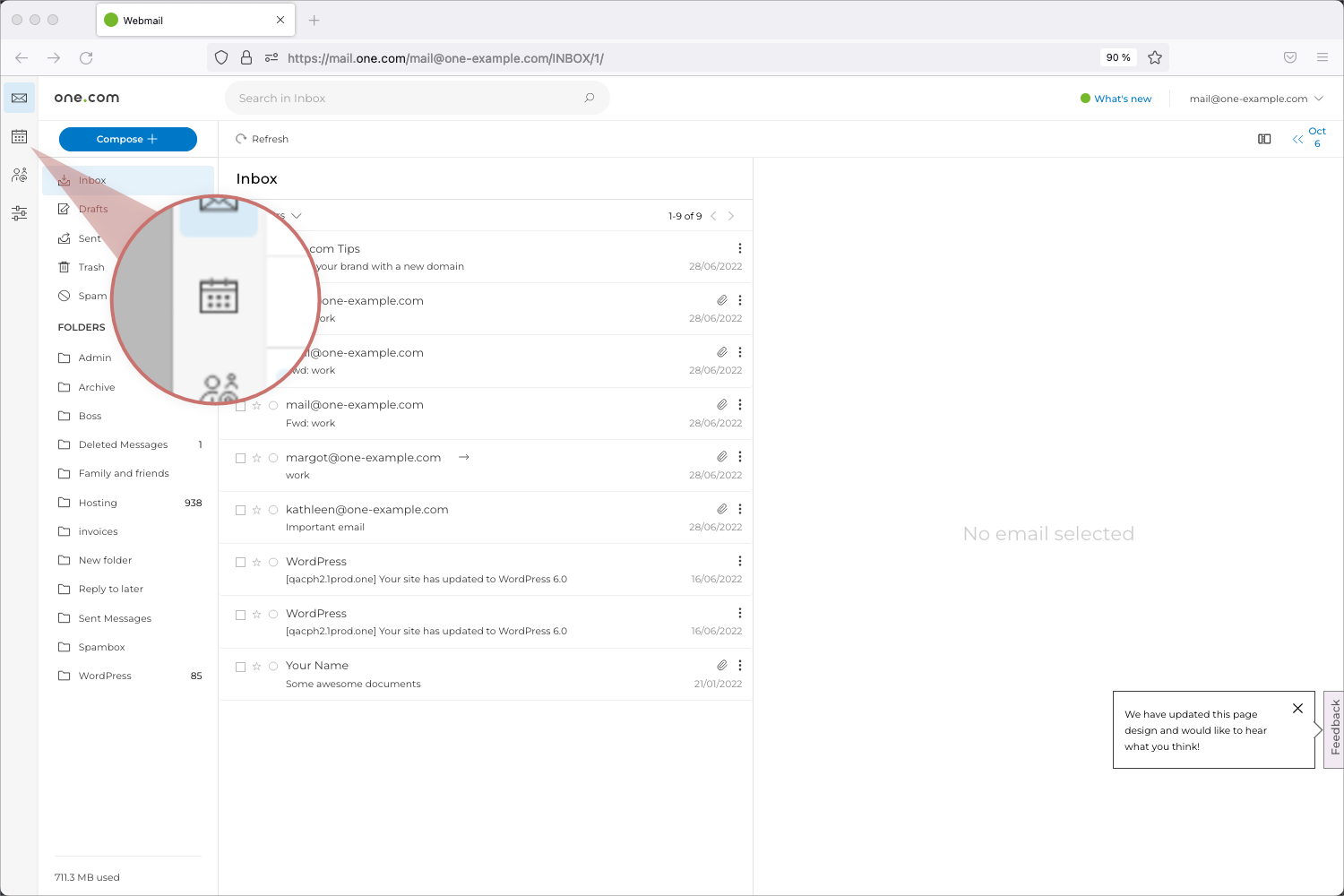 ---
Step 2 - Click New event
Click New event in the upper left corner of your Webmail, or click in the overview in Day, Week or Month view.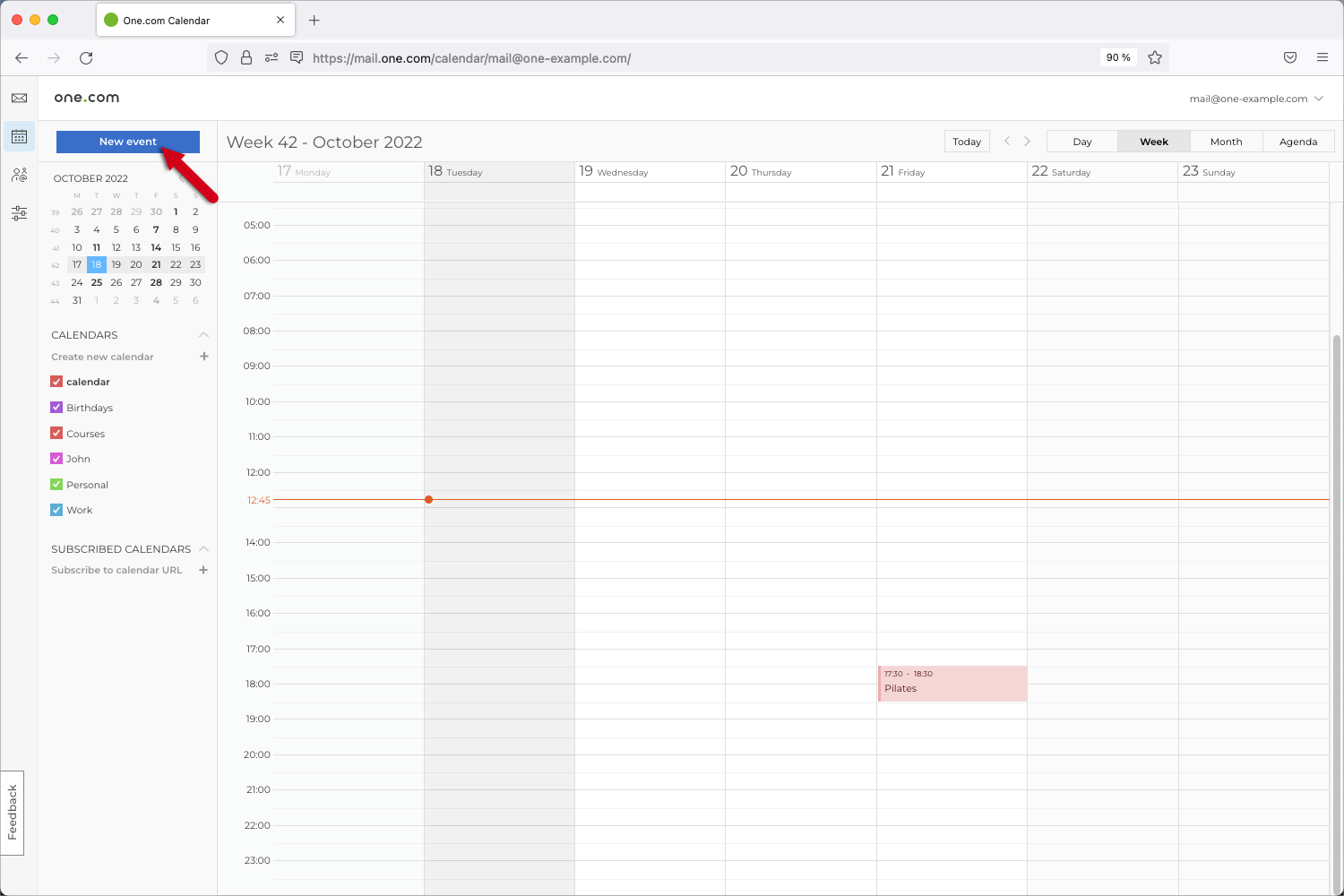 ---
Step 3 - Enter the event details
Select the calendar that your new event should be created in.
Enter a Subject (title) that will be visible in the overview.
Enter a description for the event. It will be visible only if you click on the event.
Enter the location of the event.
Select when the event starts and ends. If the event lasts the whole day, check the box for All day event.
Click Save to create the event in your calendar.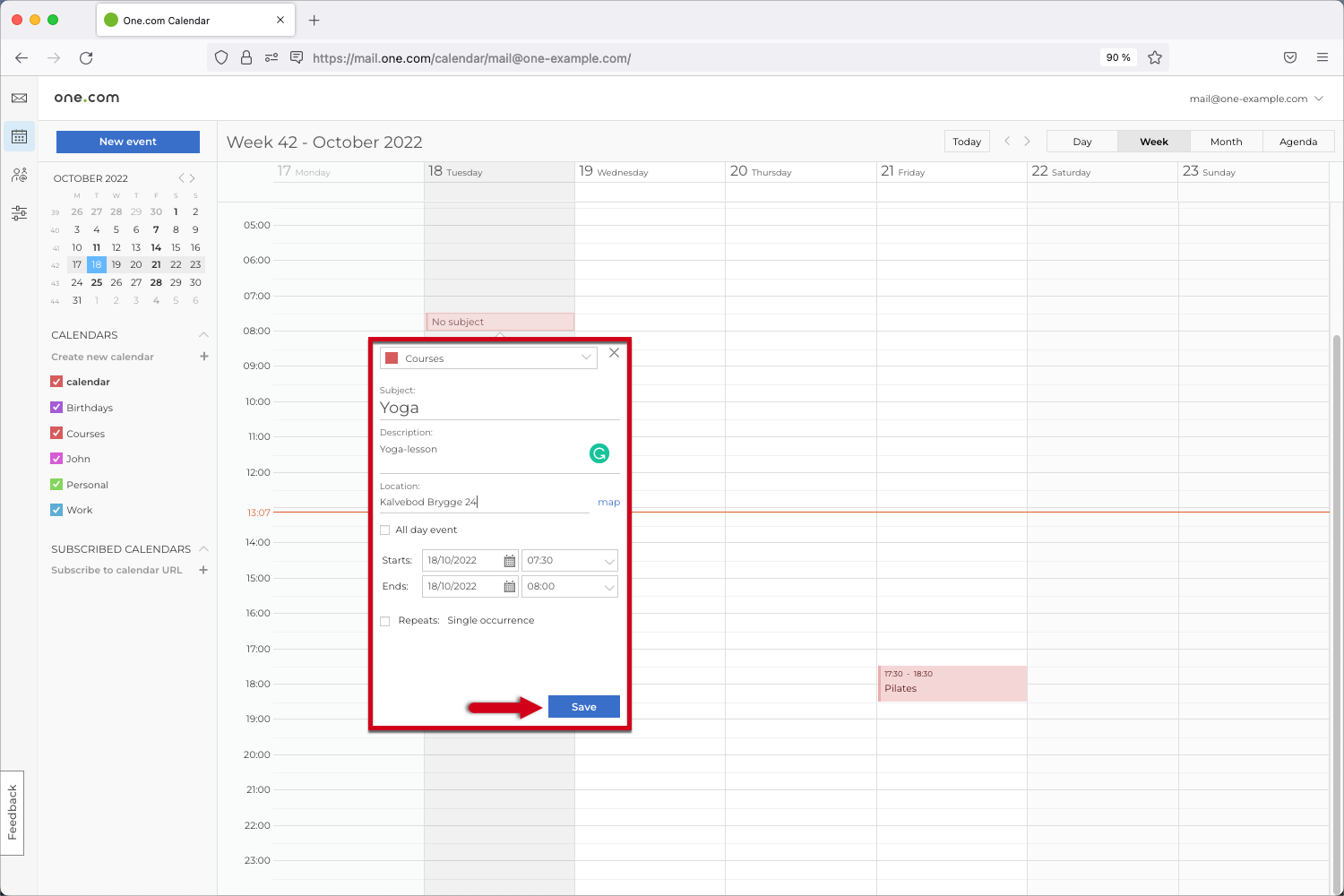 ---
Step 4 - How to create a recurring event
You can also create recurring events, for example, a birthday or a weekly meeting.
Follow steps 1-3 as described above.
Check the box for Repeats. A new window opens where you can choose recurring settings.
Select the Frequency of the event, daily, weekly, monthly or yearly and choose any additional options.
Set how many times it should repeat or until which date.
Click Ok to go back to the previous window.
Click Save to create the recurring event in your calendar.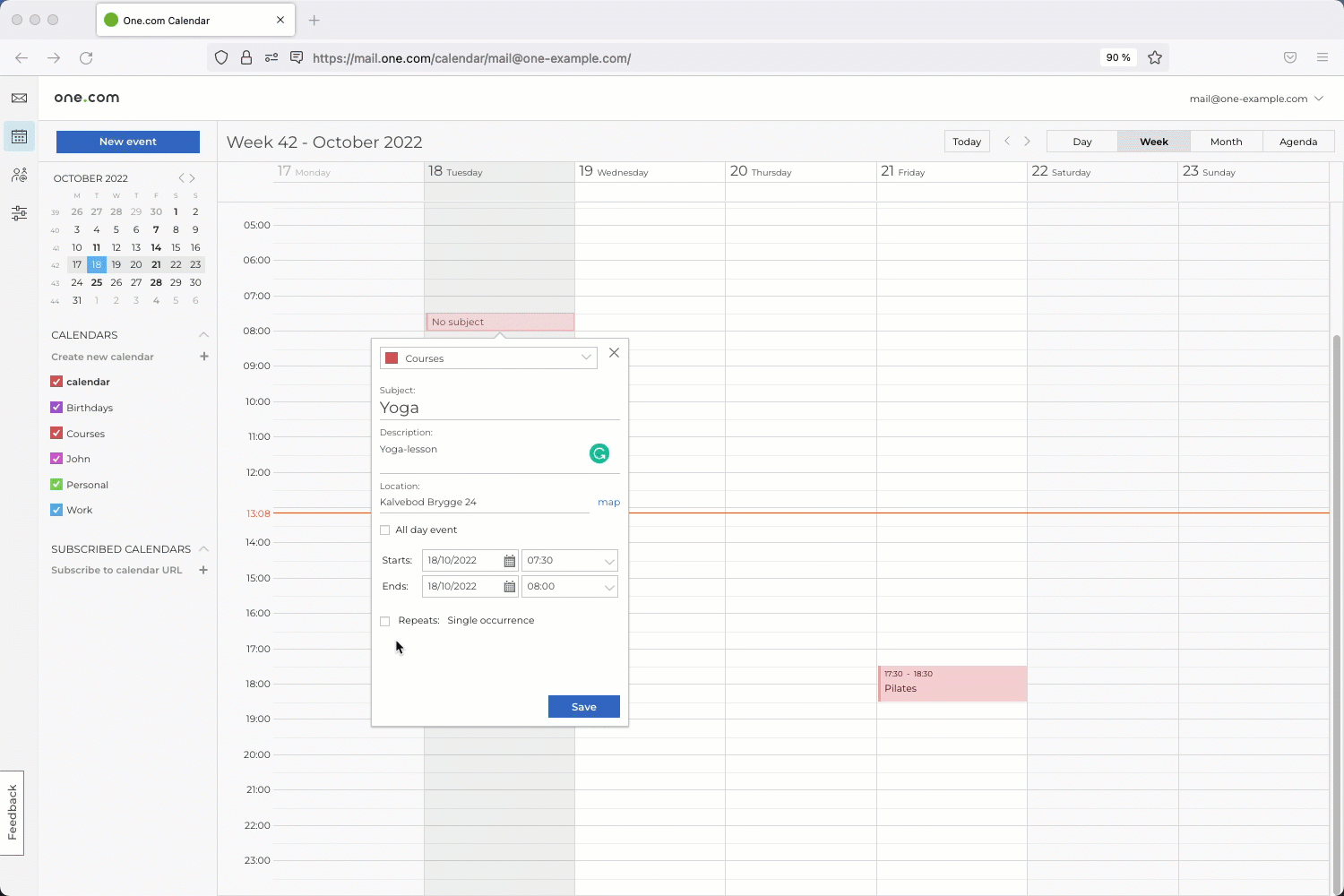 ---
Step 5 - Done!
Congratulations! You've now created an event in your one.com Calendar in Webmail.
---
Related articles: