RushFiles is a third-party cloud storage and file-sharing solution that allows you to access and work on files from several devices and to share files with others. You can easily access your RushFiles account via your browser or download the RushFiles apps on your devices.
---
Features
Back up and sync files between your computer and mobile devices
Secure internal and external file sharing
Cross-platform collaboration
Easy and secure file sharing with public link, password and expiry date
Apps for Windows, Mac OSX, iPhone, iPad, and Android
10 GB dedicated cloud storage included for free
Option to upgrade to 1 TB of extra storage
---
Plans and storage sizes
If your web hosting subscription with one.com includes a webspace, you automatically get 10GB RushFiles storage on top of your webspace storage for free. You can easily activate your 10GB free storage via the RushFiles dashboard in your one.com Control Panel.
If you would like to use more than 10GB of storage, you can buy one of the following three storage sizes:
Wish to use more than 1TB of storage space? Our support team is happy to help you find a solution that fits your needs.
---
How can I upgrade/downgrade?
You can upgrade and downgrade your RushFiles subscription via your Control Panel. Upgrades take effect immediately, whereas downgrades take effect at the end of your web hosting subscription period.
Log into your one.com Control Panel.
Select RushFiles in the tile Files & Security.
Choose the storage size you want to use and click Select.
Note: If you want to downgrade to a smaller plan and are currently using more storage space than the smaller plan includes, you need to delete files before you downgrade.
---
Log in to RushFiles
You can access your RushFiles account in several ways, depending on your device and what you want to do.
Via the RushFiles dashboard in your one.com Control Panel.
In your browser via the RushFiles login page.
Via the RushFiles desktop app.
Via the RushFiles mobile app.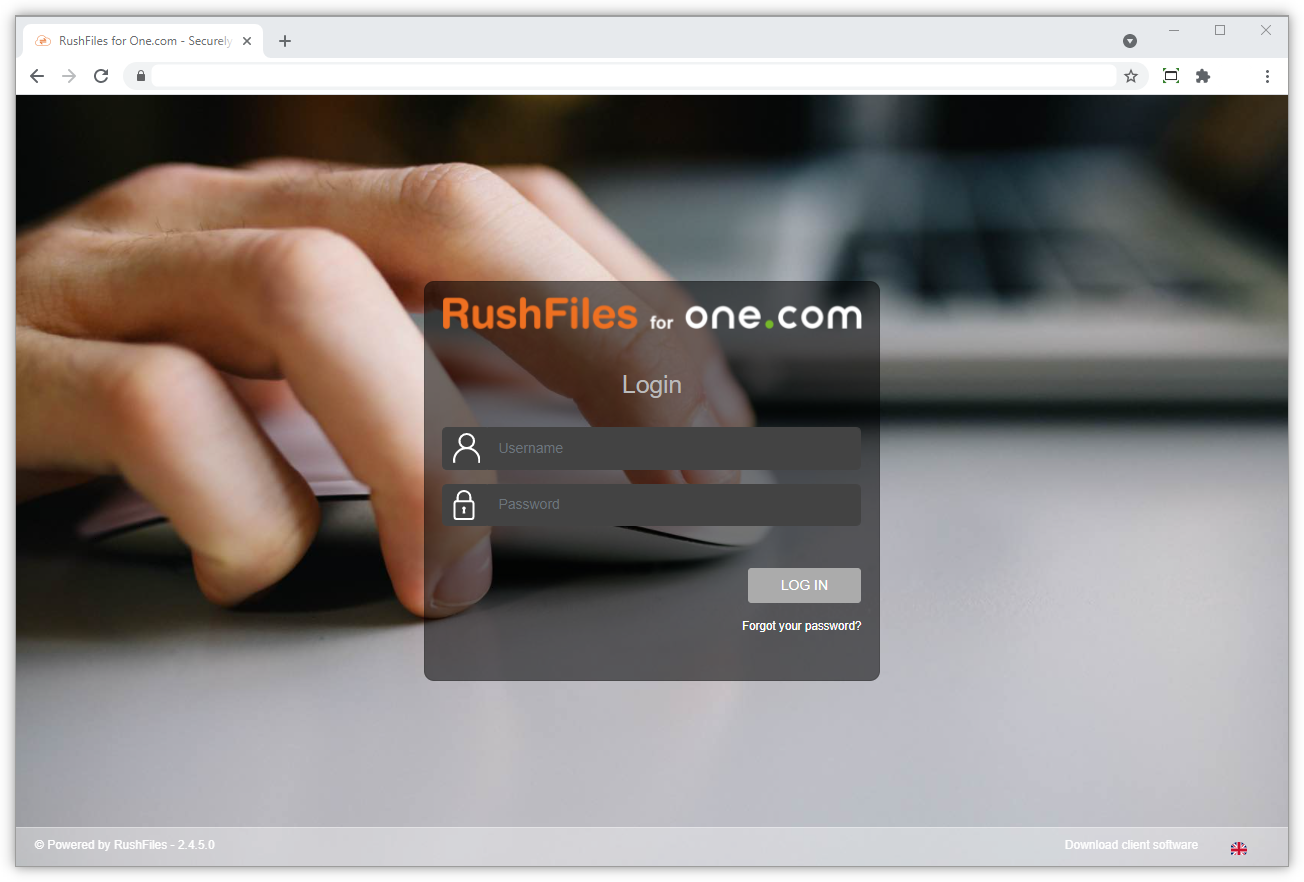 ---
I can't remember my password, what do I do?
Don't worry! On the RushFiles login page, click "Forgot your password?". Just type in the email address of the user that you want to log in with. You will then receive an email with a link to choose a new password.
Note: This process requires a little patience - it can take up to 20 minutes until you receive the email to choose a new password. However, if you have not received an email after 20 minutes, please reach out to us.
---
Download and install apps
You do not have to download the desktop app or the mobile apps, but downloading them gives you the highest flexibility and the possibility to access your files from all devices.
You can download the desktop and mobile apps on RushFiles' website: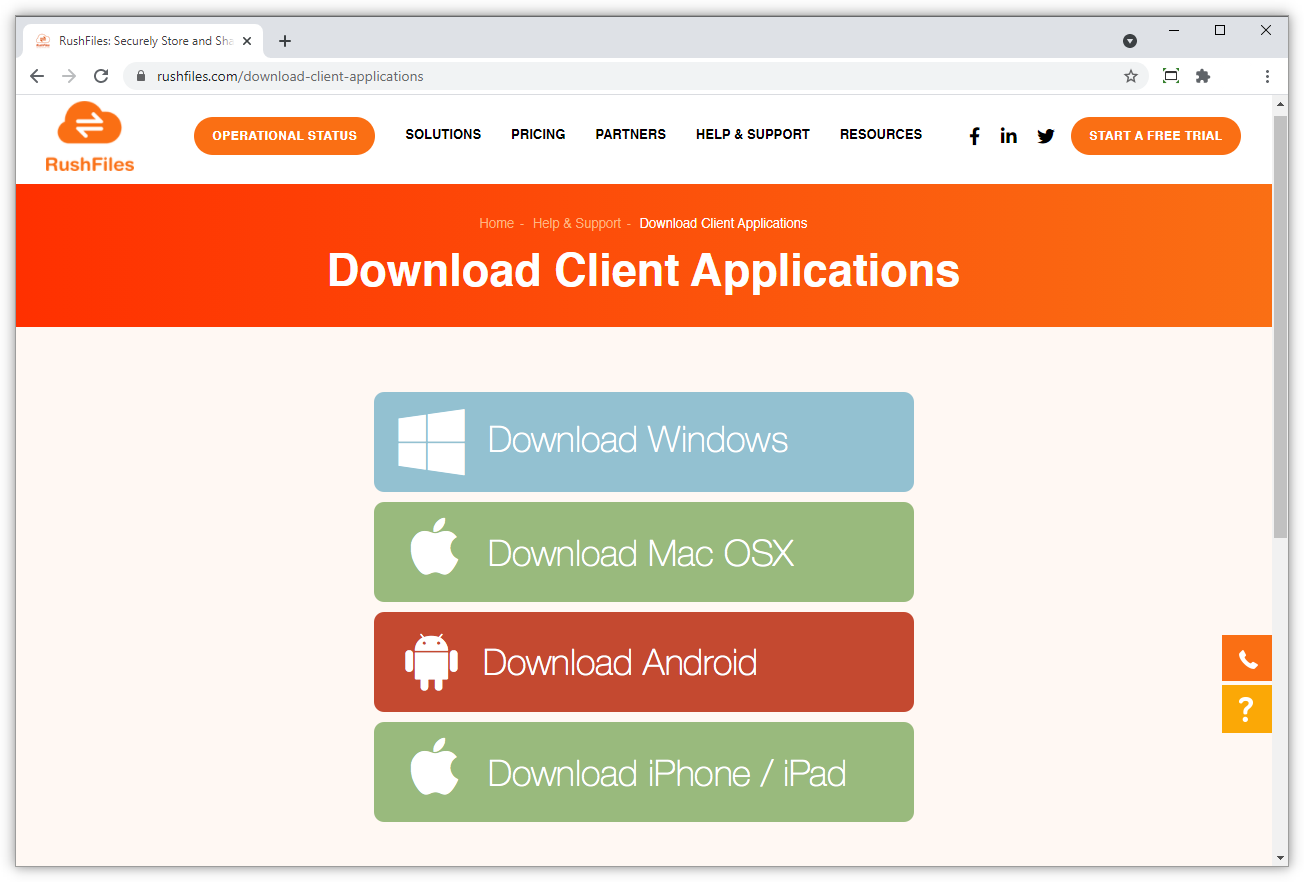 ---
Manage shares and users
You can manage your shares and users when accessing your RushFiles account via your browser. Here you can create and delete users, change user types and roles, and manage user permissions for your shares.
Check out RushFiles' website for more details about the different user types and roles and how to create users:
---
Check out RushFiles' website for more details
You can find more detailed guides and FAQs on RushFiles own website:
If you have any additional questions or can't find the answer you are looking for, please contact our support team.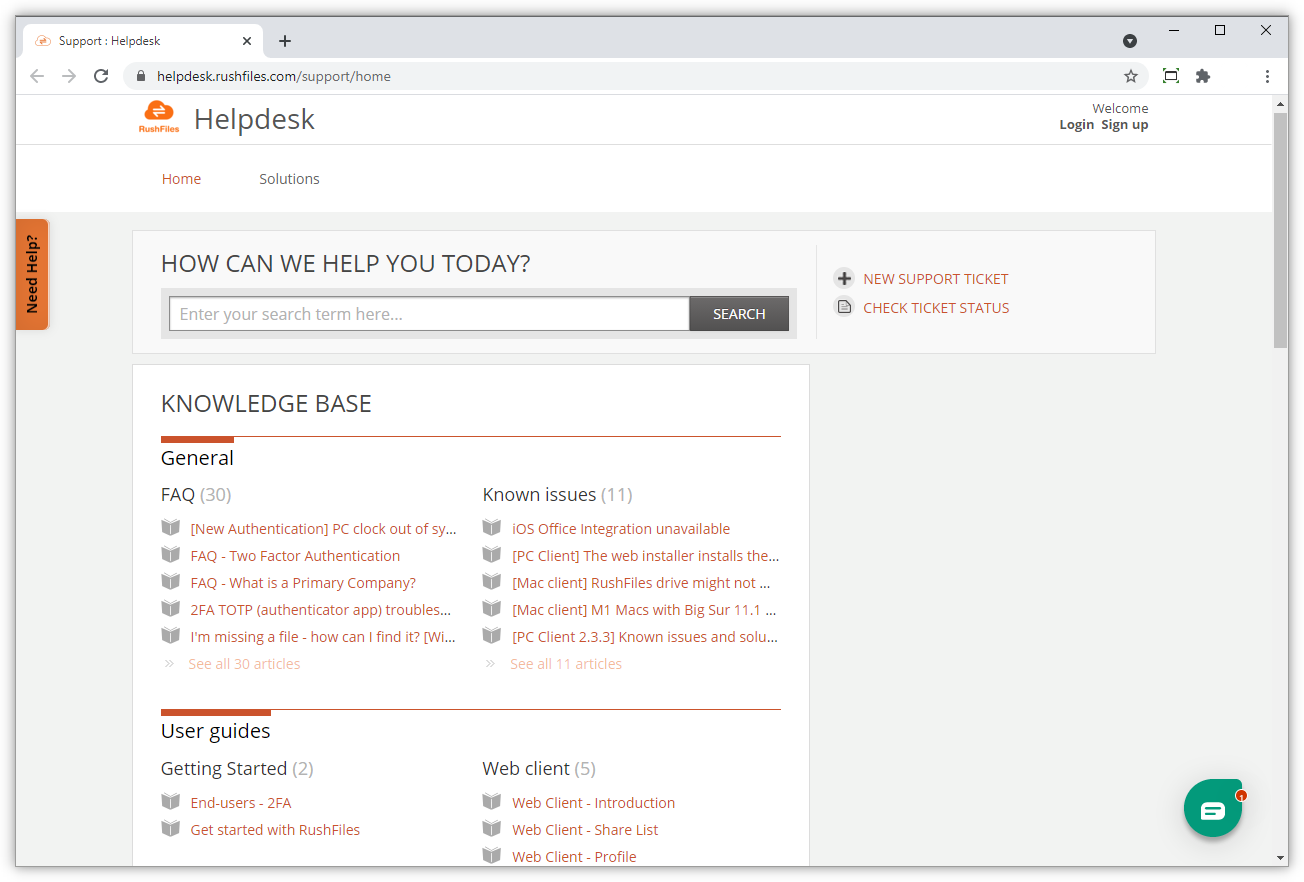 ---
Related articles: