We always keep backups from up to 14 days back, also when you have just activated Backup & Restore on an existing domain. It's not possible to say what time of the day the backup was made.
It may happen that a day is missing, because of unexpected maintenance or migrations that need to be done on our servers. You are more than welcome to contact our support if you have any questions about this.
How long can I keep a backup?
Once you have saved a backup to "My Backups", you can keep it indefinitely. However, be aware that the internet is constantly changing and that your backup may become incompatible with future software and code versions.
That's why we recommend you to save a new backup regularly, so it includes recent updates and changes you have done to your site. Keep in mind that a backup uses space on your web space.
Website Builder backups
Your Website Builder Projects are stored on a separate server and saved indefinitely. We keep up to 200 saved versions of your website.
Note: Images and videos that you upload yourself, are not part of the backup in Website Builder. These images and videos are by default stored on your web space, in a folder called 'onewebmedia'.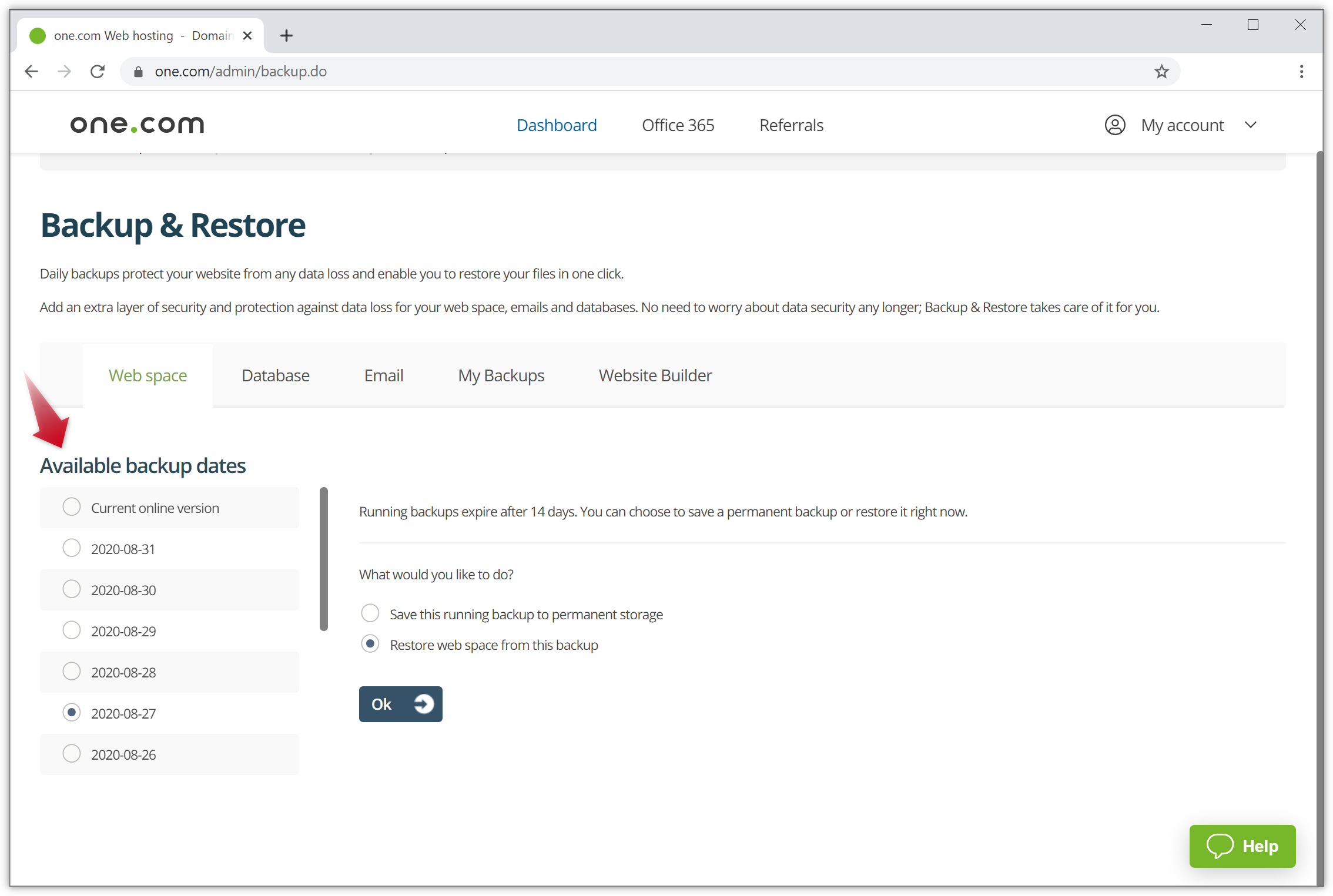 ---
Related articles: