You can find all your invoices in the One.com control panel under Subscriptions.
---
Step 1 - Log in to the control panel
Log in to the One.com control panel and click the menu button in the top right corner.
---
Step 2 - Go to Subscriptions
Click Subscriptions in the menu that appears.
---
Step 3 - Click the domain
At the top of the screen, you see the contact email address you are logged in with. Below this, you see the legal owner, and one or more domains registered under this entity.
Under product, click on the domain that you want the invoice for. It's possible to have multiple legal owners under the same login.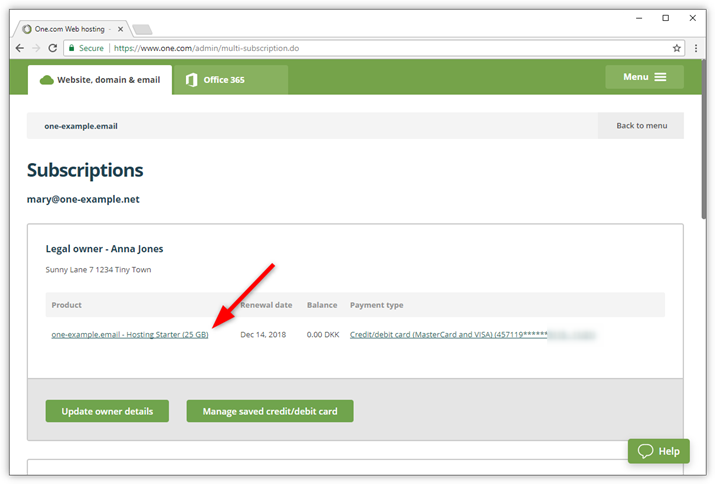 ---
Step 4 - Click the invoice number
Scroll down all the way to the bottom of your screen to Invoices.
Click on an invoice number to download or open it in PDF.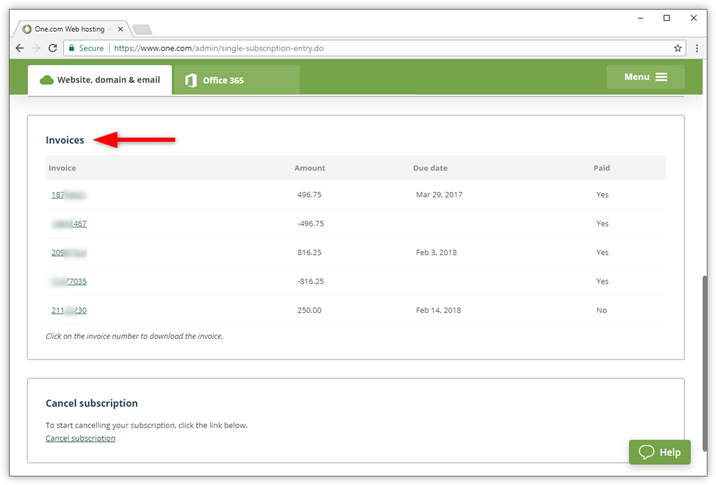 ---
Related articles:
Back