You can undo your cancellation from the one.com control panel.
Log in to the one.com control panel.
Click Undo cancellation in the blue notification box at the top the screen.
That's all!
---
Is the button not there?
When the button isn't visible like on the screenshot, this means that the expiration date is very close. It is still possible to undo the cancellation, but it needs to be done manually by our domain operations department to ensure that it doesn't expire.
Send an email to our support with your request.
TIP: If the expiration date is within 3 days, we recommend you to contact our chatsupport after you've sent the email, to speed up processing of your request.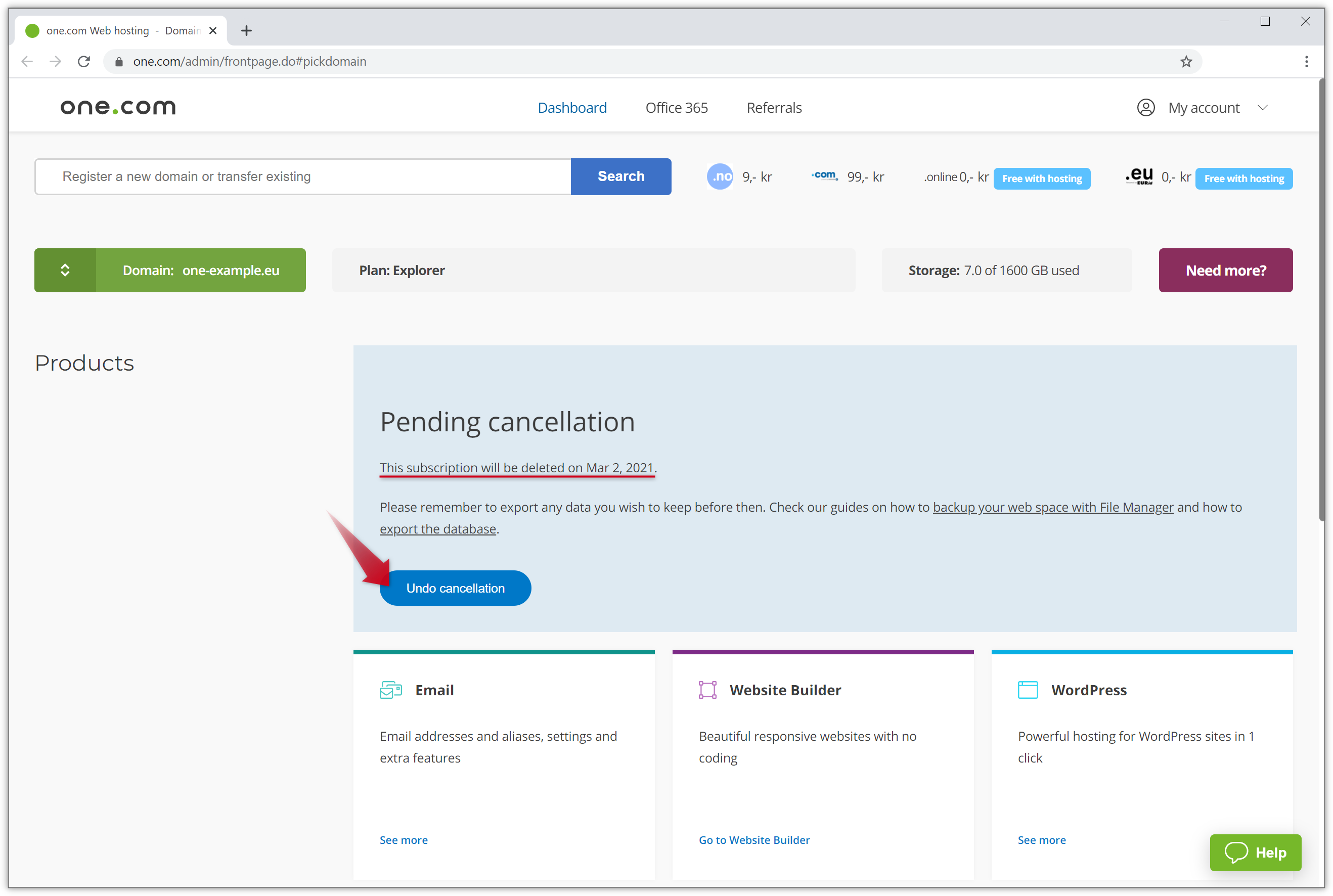 ---
Related articles: