In the one.com Control Panel, you can monitor how much disk space you are using.
Log in to your one.com Control Panel
On the Files & Security tile, click Disk Usage.
The overview shows the total amount of shared disk space and the distribution across the domains and web spaces managed by your user. Disk space can be shared between all your hosting subscriptions.
Tip: Your storage usage gets updated every time you log in to the control panel. If you're in the process of creating space, make sure to log out and then in again to see the updated status.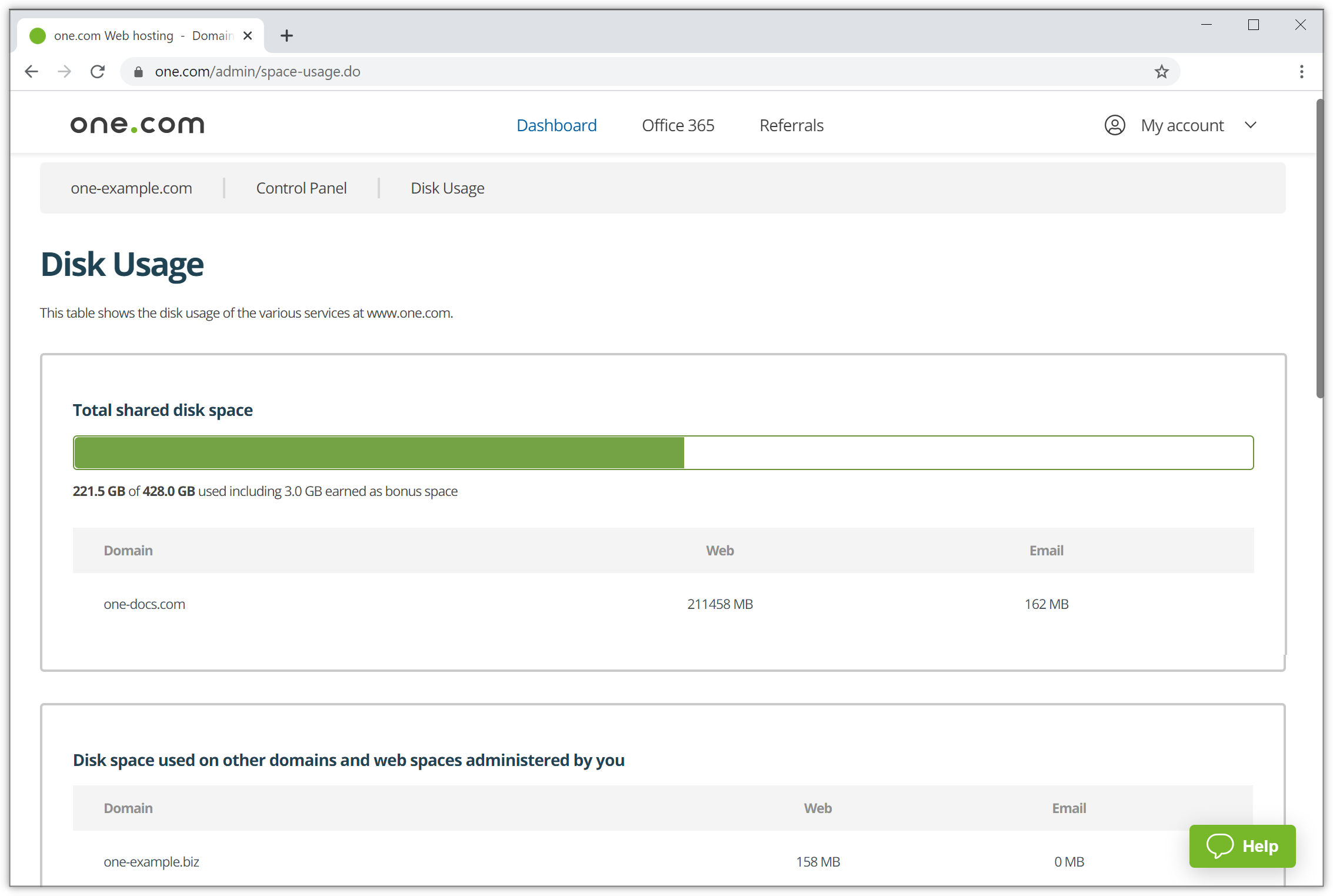 ---
Do you need more space?
To unlock directly more storage space, you can upgrade your hosting plan.
Click Edit under the Properties column in the "Disk space distribution" section.
Select the plan you want and click Upgrade.
Select a payment method and click Approve.
Depending on your payment method, you need to enter your payment details to finalise the upgrade. You will be charged for the difference in price for the remaining months.
Note: Downgrading to a smaller plan shows a popup, notifying that you will lose access some features and products in your current plan.

Before clicking "Downgrade" to confirm the change, make a backup if there is any data you wish to keep. We do not refund any payment if you downgrade to a cheaper plan.
---
Related articles: