You can check how much web space you are using for your hosting subscription from the one.com Control Panel.
Log in to your one.com Control Panel
Click Disk Usage on the Files & Security tile.
The overview shows the total shared disk space and distribution across the domains connected to your user. You can share the disk space between all your hosting subscriptions.
Do you need more space? Click Edit if you want to upgrade or downgrade the size of a web hosting plan.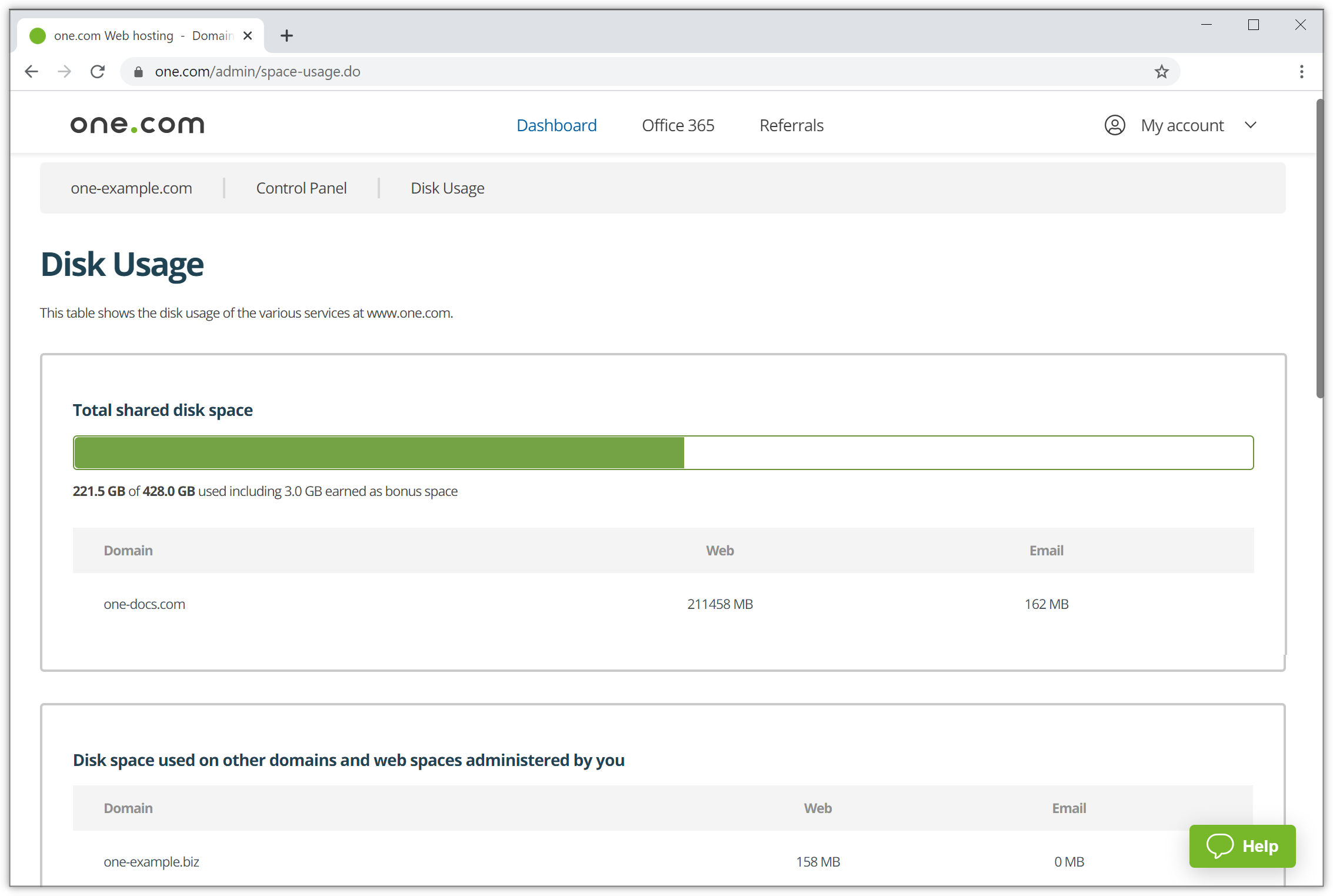 ---
Related articles: