---
Step 1 - Click SSH & FTP in the control panel
Log in to your One.com control panel and click SSH & FTP, or SFTP & FTP, if you have a Starter package.
---
Step 2 - Click Send
Scroll down to FTP Administration and make sure FTP access is set to On.
Click Send, to send an email with a change password link to your contact email address.
---
Step 3 - Click Change password
Open the email in your inbox and click Change password.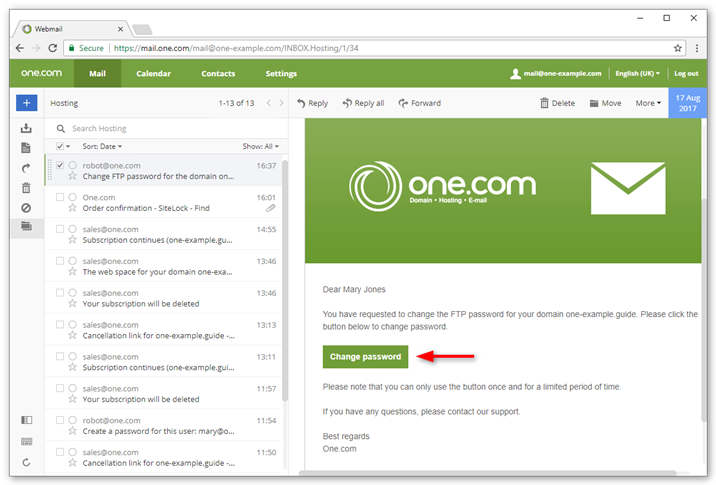 ---
Step 4 - Type your password and save
Type in your new password two times.
Click Save to save your changes. After 20 minutes you can login with the new password.
---
Related articles:
Back