You can easily create a backup of all the files on your web space with File Manager. Don't forget to create a backup of your database as well.
---
Step 1 - Open File Manager
Login to your One.com Control Panel and click File Manager.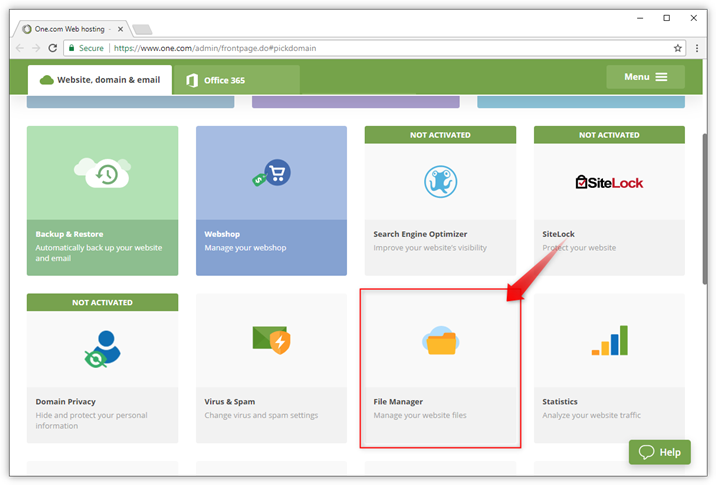 ---
Step 2 - Select all files
Right above the file and folder list, click the check box and choose Select all.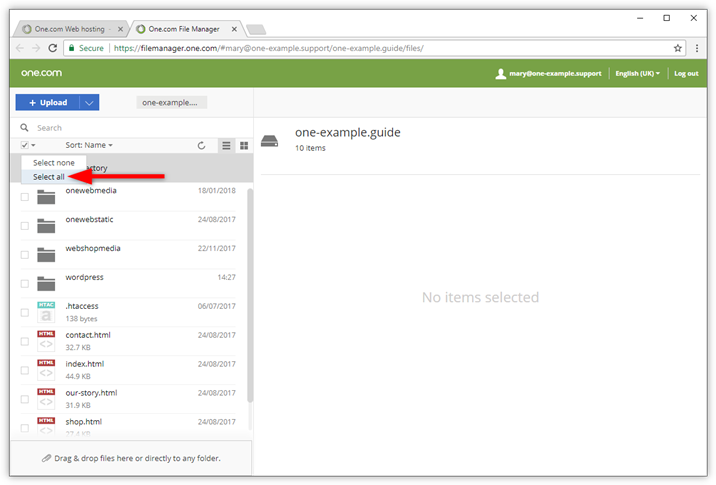 ---
Step 3 - Download the files
Click Download in the top right corner of your screen.
The file will now be saved to your computer as httpd.www.zip.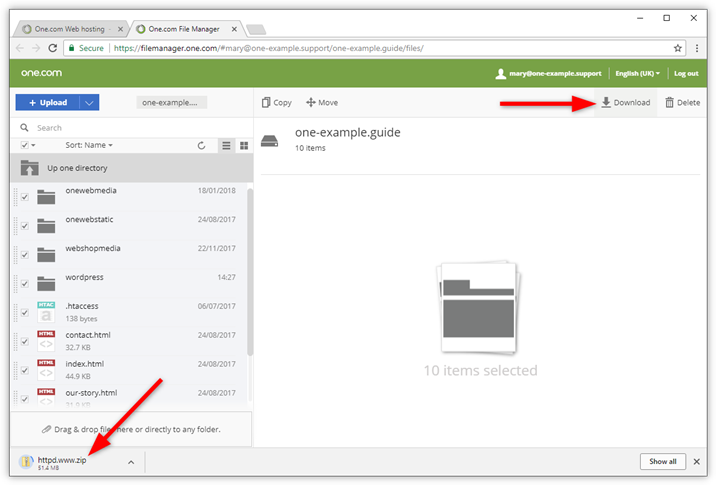 ---
Related articles:
Back