You can activate Mobile Sync from two locations:
Note: You need to activate Mobile Sync (Exchange ActiveSync) separately for each email account.
---
Activate Mobile Sync inside Webmail
Log in to Webmail and go to Settings, in the top menu.
Click Mobile Sync, in the menu to the left.
Click the Start free trial button to activate it.
Note: Settings are not available in the mobile version of Webmail. You need to log in on a desktop or laptop.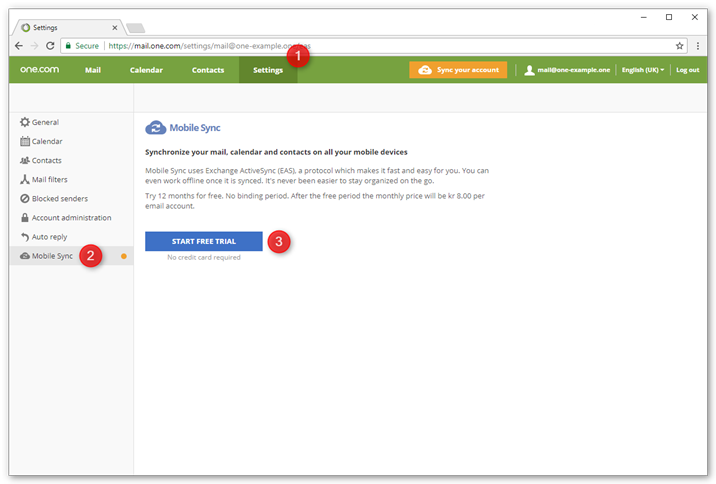 ---
Activate Mobile Sync from the One.com control panel
You can manage Mobile Sync for all email accounts on your domain from the One.com control panel under Mail Administration.
Login to the One.com control panel and click Mail Administration.
Under Accounts, click Mobile Sync.
Enable Mobile Sync by moving the toggle under Status to the right.
Click Start free trial to confirm.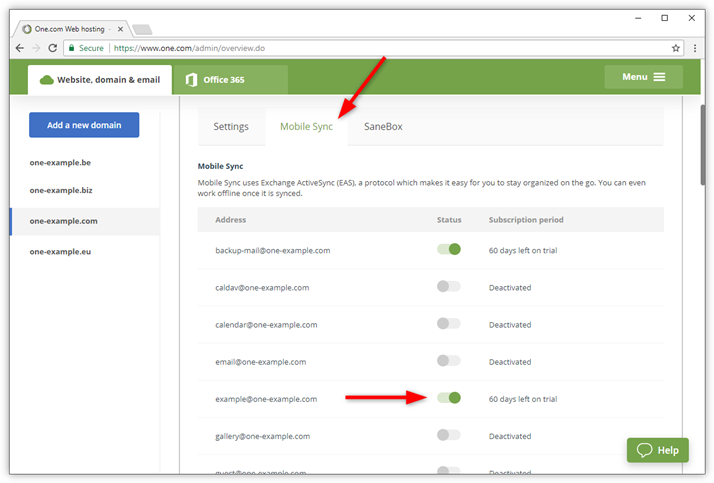 ---
Set up Mobile Sync on your device
After you have activated Mobile Sync, you can set it up on your mobile device. Check out our step-by-step setup guides for more information.
---
Related articles:
Back