---
Enter the Domain and Password from your code sheet. Click Log in.
---
Select Virus & Spam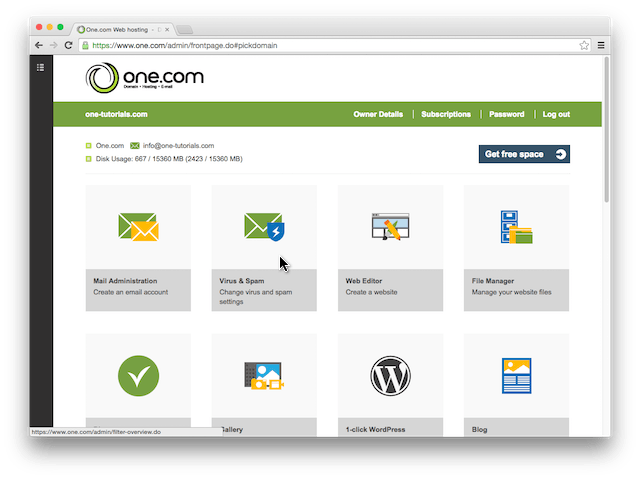 ---
Find the e-mail account you want to protect and slide the toggle to the right.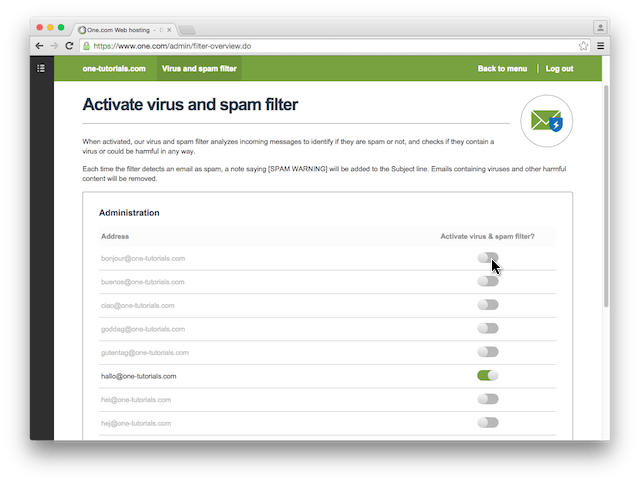 ---
The filter is activated and the toggle changes color to green.
Read the explanation in the Control Panel for more information.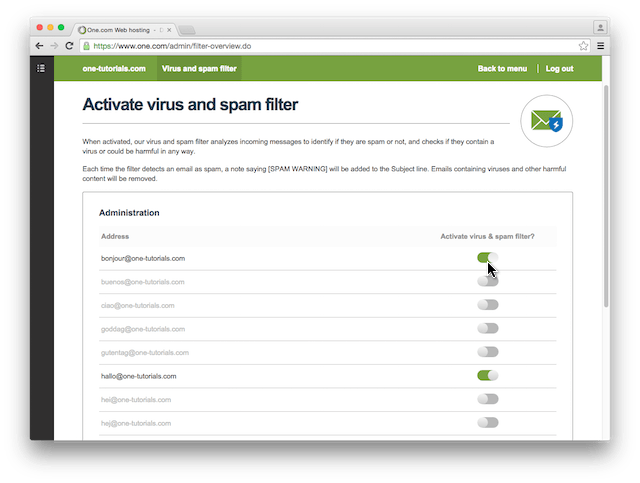 ---
Back