WHOIS is a public directory where you can look up "who is" responsible for a domain or IP address. Each domain must have a public record of the person or organization who owns the domain; including name, address, phone and email.
Having this information publicly available has advantages:
It keeps domain owners more accountable.
Makes it easy to find contact information for a website, for example if you want to buy a domain.
Helps in the fight against spam, copyright infringement or other unlawful practices.
---
What information can I find in the WHOIS?
Besides who owns the domain, you can find other important information in the WHOIS. You can see, among other things, who the registrar is, when the domain will expire and what name servers are being used.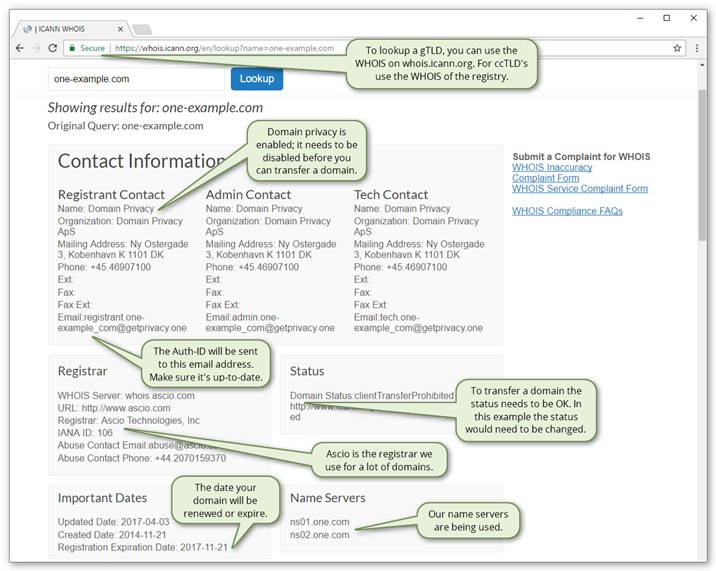 ---
Related articles:
Back