Team up with one.com and become our ambassador!
With the one.com referral program, you earn a cash bonus for every new customer you refer. Share your personal referral link with as many people as you want. There is no limit to the number of bonuses you can earn.
---
How does it work?
Everyone who has a subscription with one.com can join.
Log into your one.com control panel and click Referrals at the top of the screen.
Locate your personal referral link and share it any way you want.
A new customer needs to click your link and then continue to place an order, and activate it.
As soon as the new order has been active for 15 days, both you and the new customer will receive a cash bonus. Check your updated referral balance in the one.com Control Panel under Referrals.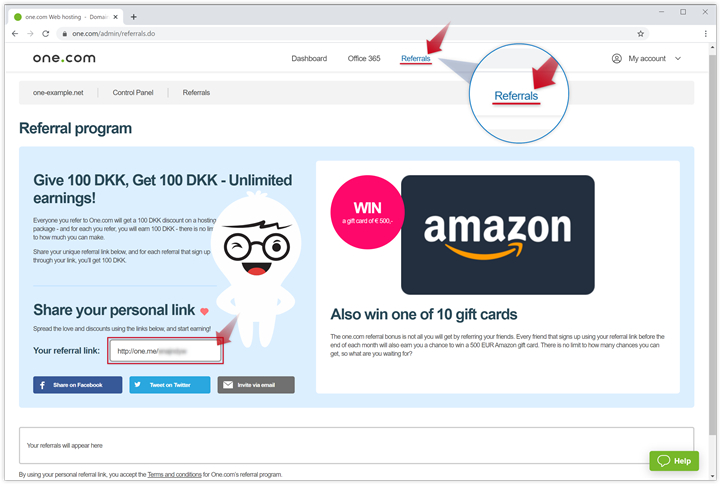 Note: For more information, also read the terms of the referral program.
---
Related articles: