If your shop is located in Denmark, you can enable and offer MobilePay as a payment option in your one.com Online Shop. This will allow your customers to pay quickly via the MobilePay app without having to enter their credit card details.
This guide will show you how to enable MobilePay and give you the basics of what you need to know when using this service with your Online Shop.
Note: You need a Stripe account to use this direct integration with MobilePay in your Online Shop. If you don't have one already, you can find more information on how to create one in our guide on how to get started with Stripe.
---
What to know about using MobilePay in your Online Shop
When you use MobilePay in your Online Shop, you sign up for a monthly subscription fee of 35 DKK. You also accept that an additional fee of 1 DKK will be added to the card processing costs for each transaction.
This subscription will not be activated immediately when enabling MobilePay in your Online Shop dashboard but will start once the first transaction using MobilePay is made. The subscription and the additional fees will be charged through Stripe.
In addition to having a shop in Denmark, your Online Shop needs to use either EUR, NOK or DKK as currency to offer MobilePay.
It is only possible to use MobilePay via Stripe in your one.com Online Shop - you cannot set it up with your personal MobilePay account. For more information on MobilePay for e-commerce, please see this external article on MobilePay Online.
---
Step 1 - Enable MobilePay in your Online Shop dashboard
Go to your Online Shop dashboard via the one.com control panel.
Go to Settings in the left-hand menu.
Click Payment options.
Tick the box for MobilePay under Stripe.
Click Save settings.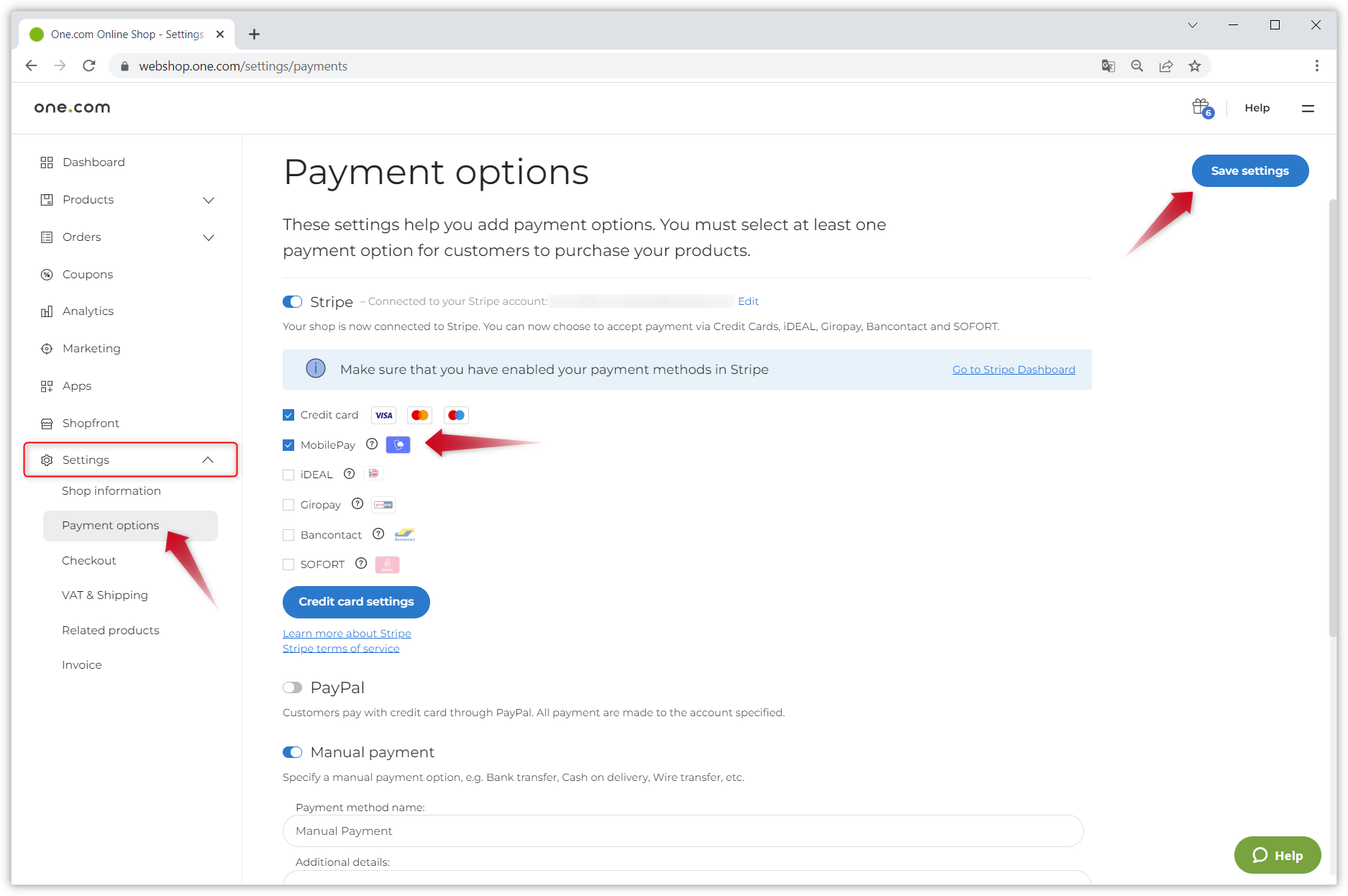 ---
Step 2 - Check that the option is visible at the checkout
Once you've activated MobilePay, it will immediately be available as a payment option at your checkout. Your customers will also see the MobilePay logo in the bottom-right corner of the order summary page, indicating that they can use MobilePay.
Note: You will not need to enable MobilePay in your Stripe dashboard when activating it. However, if you want to disconnect MobilePay, you must do this both in your Online Shop dashboard and Stripe dashboard.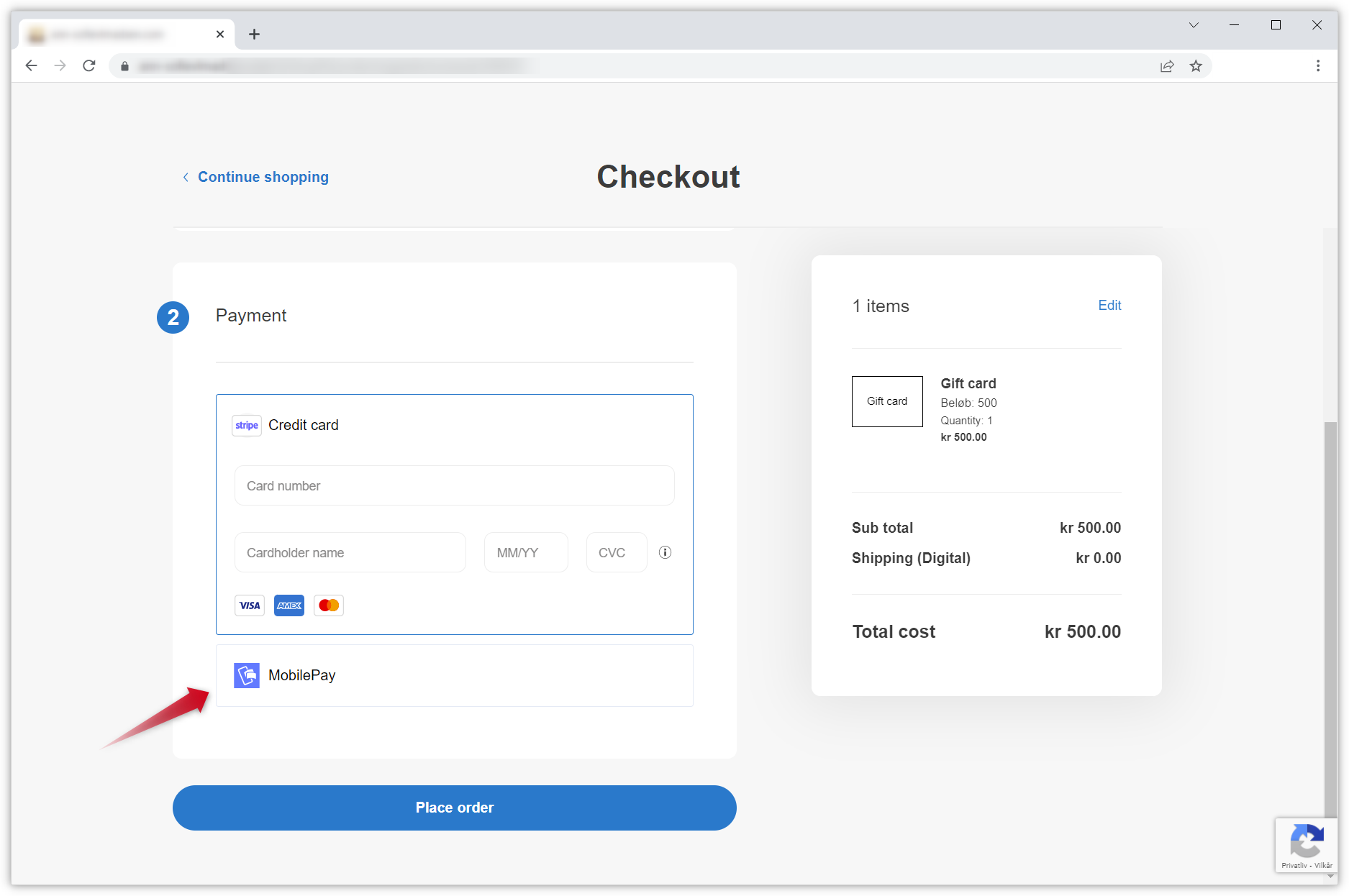 ---
Related articles: