If you have an Online Shop published on your Website Builder site, it will, by default, be accompanied by an automatic shop footer. This guide briefly describes what this feature is and how to manage it.
---
What is the automatic shop footer?
The shop footer is a strip that will be added to the bottom of your website once you insert a product widget. This strip displays information about your shop that will be relevant to your customers, such as your terms and conditions, refund policy and/or privacy policy. It also displays your available payment options as small icons.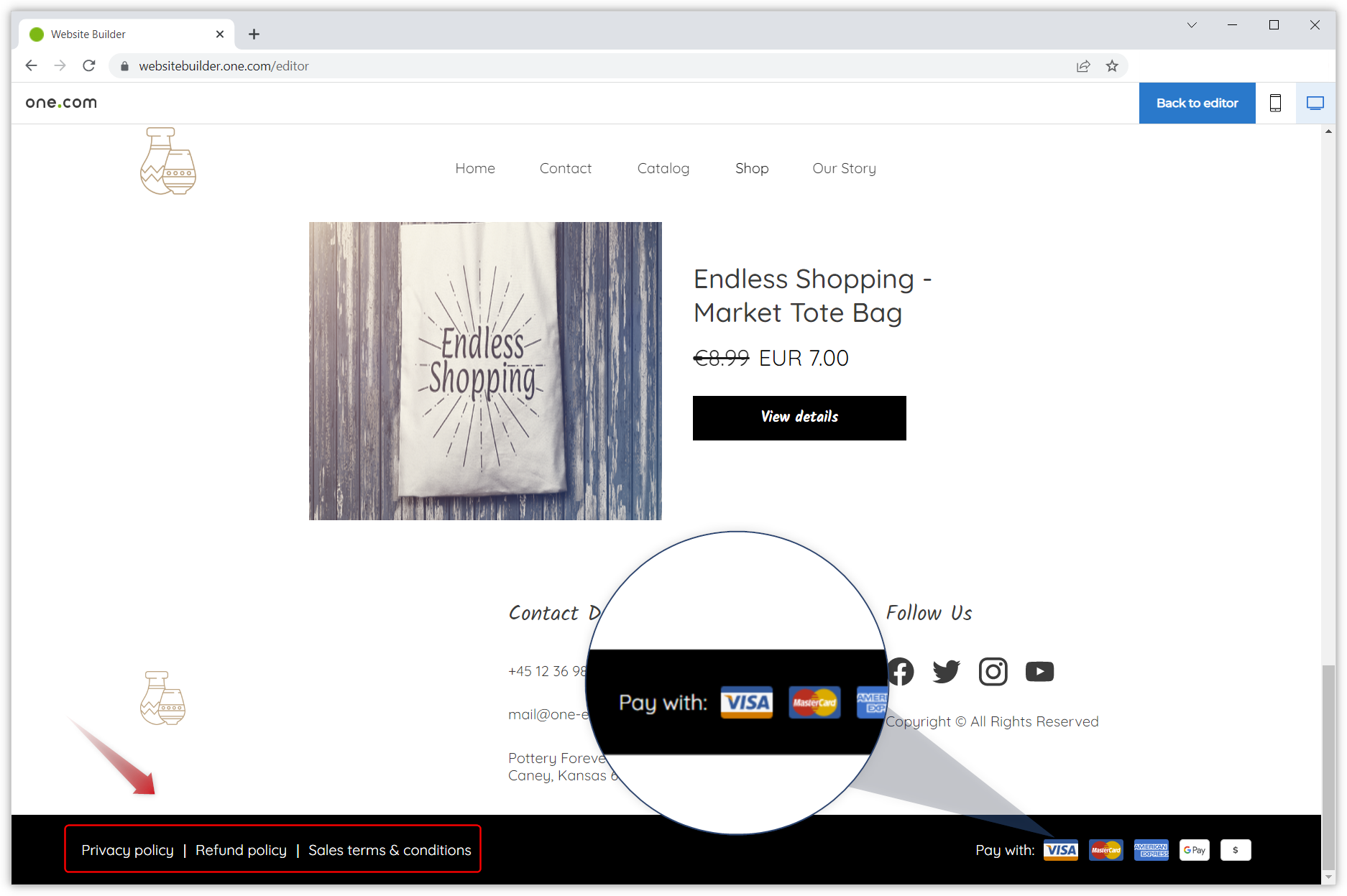 The footer will automatically display relevant content based on your Online Shop settings for payment and policies. This means you will not need to customise the footer once added. Also, if you change something in these Online Shop settings, you will not need to republish your website; the footer will automatically register the changes and adapt to your new settings.
---
How can I customise my shop footer?
You can customise the colour of the footer like this:
If you want to change the background colour and opacity of the strip, select the shop strip inside the footer and then click Edit strip. 
You can also edit the colour of the text. Click on the text element and the tab above or below it to get to the colour selector.
It's also possible to hide the shop footer entirely:
Select the footer section at the bottom of the page and click the Edit footer tab.
In the floating menu that appears, go to Shop footer.
Untick the box that says Show shop footer.
Save and publish your site.
---
Related articles: