Make your website more eye-catching with a video background! This guide will show you how to add a video as a background to a page section in the one.com Website Builder.
Note: This feature is only available with the Website Builder tiers Premium and Business + Ecommerce.
---
Step 1 - Go to the section where you want to add the video
Go to the Website Builder editor via the one.com control panel.
Go to (or add) the section on your site where you want to insert the video background.
Select the section and click the Edit section tab that appears above or below it.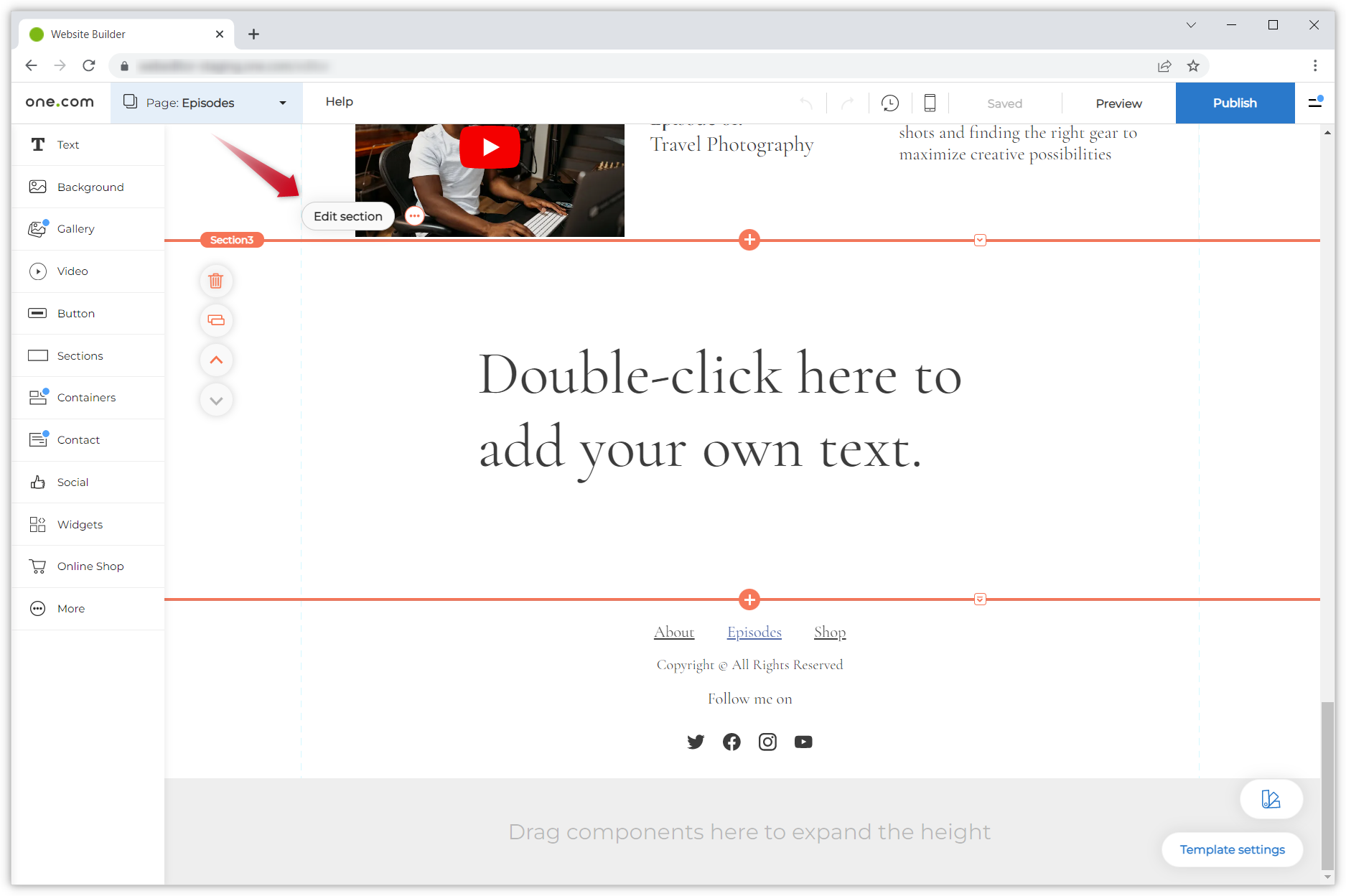 ---
Step 2 - Add a video
In the floating menu that appears, go to Background.
Click Add video.
Choose the video that you want to use. You can choose from one of the ten free generic videos we offer. These can be found under the Free from one.com tab. You can also upload and use your own video by clicking the Upload button in the top-right corner. If you add your own video, it must be in the MP4 format and must not exceed 2 GB.
Click Add to page once you've selected your video.
Tip: You can adjust the overlay colour and the video opacity to better fit in with the rest of the content on your site.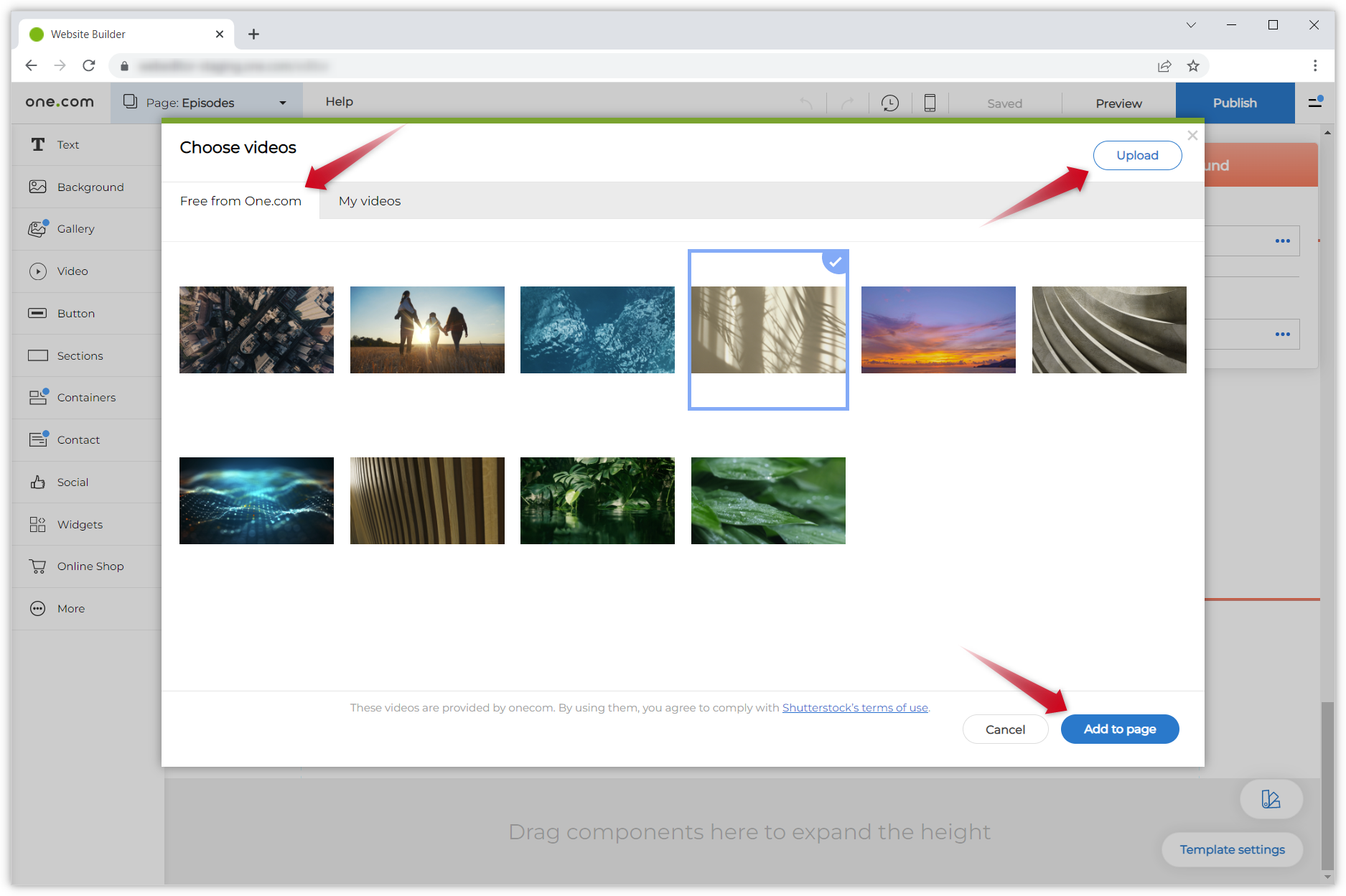 ---
Step 3 - Save and publish
And that's it! Save and publish your site to make the changes visible on your live website.
Note: The video will not start playing when you initially add it, but you can see it in action in the Preview.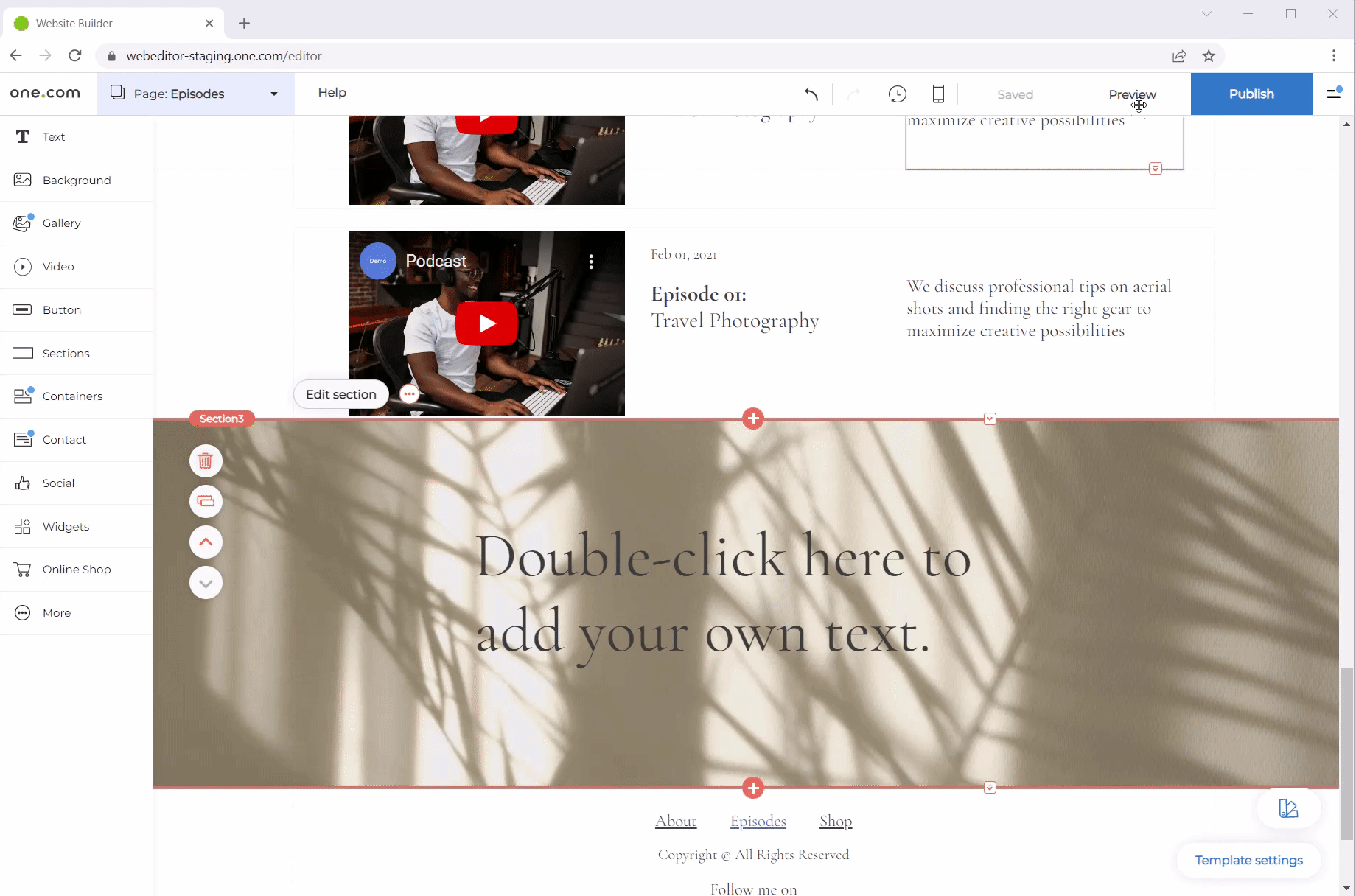 ---
Related articles: