Are you looking for a user-friendly digital companion to help you with creating and managing your website or Online Shop?
Our one.com Companion app is easy to use and perfect for everyone who wants a simple two-step verification solution. It also helps you monitor your website statistics and comes with great additional features, such as tips on how to improve your website performance and security. If you run an Online Shop, the Companion app is especially handy as it allows you to manage your shop through the app.
You can download the one.com Companion app here:
This article provides an overview of the features currently available in the one.com Companion app. The features you have access to depend on your current subscription status and the website building tool you used, as well as whether or not you've published an Online Shop.
---
Two-step verification
To increase the security of your one.com Control Panel login, you can enable two-step verification by following these steps for setting it up with the Companion app:
Log in to your one.com Control Panel.
Click on My account > Account settings in the top-right corner.
Click the Two-step verification tab in the top menu.
Click Activate

below the text in the section

one.com Companion app and follow the steps.
That's it! The next time you log in to your one.com Control Panel, you will be asked to use two verification steps.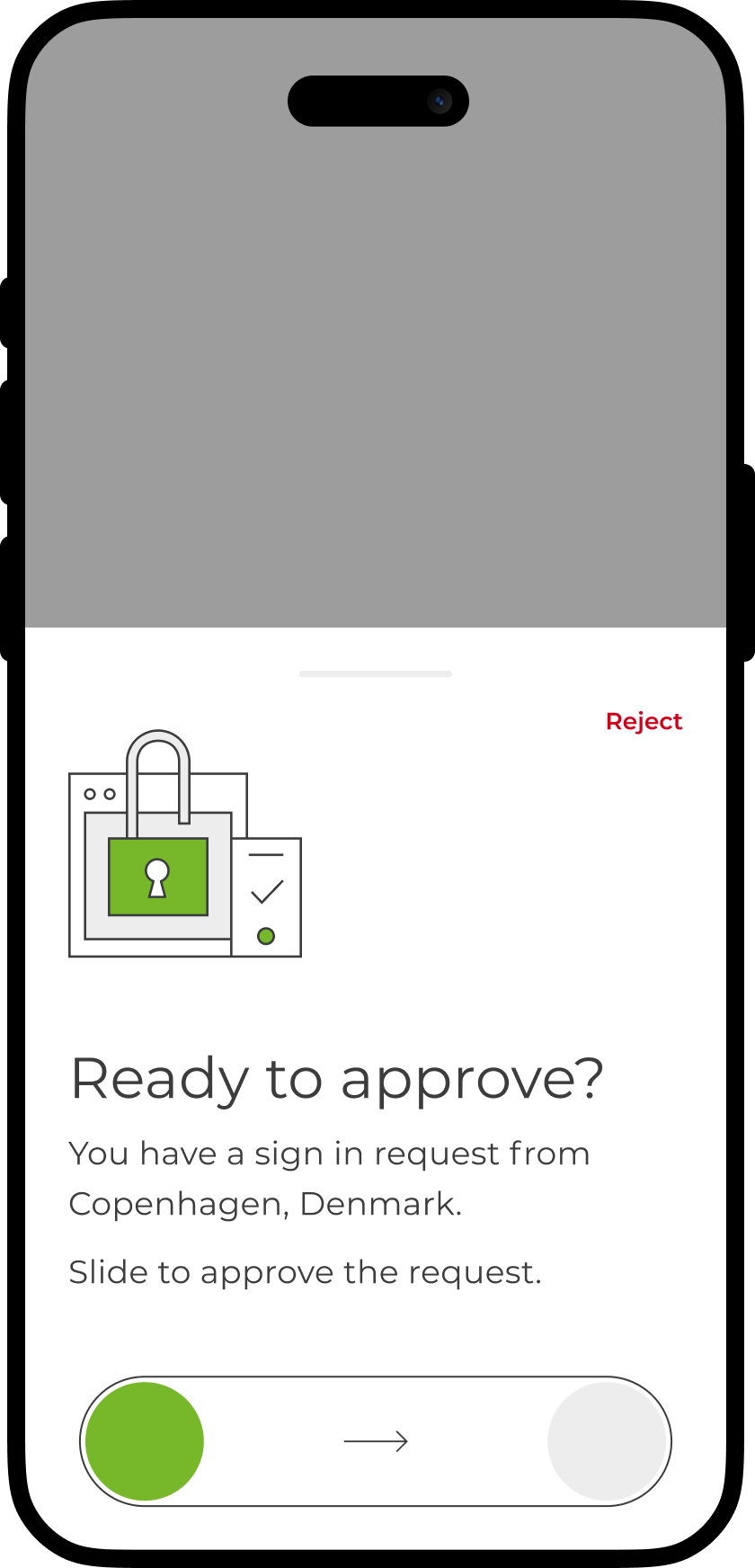 ---
Direct live chat support
If you require assistance or have any questions, you can communicate with our chat support team directly via the application. Simply select the chat widget and you will be connected with our chat support.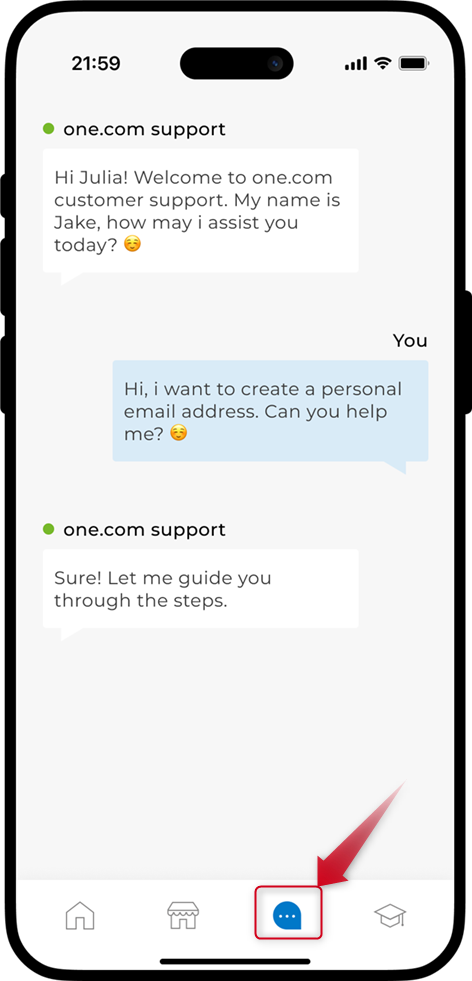 ---
Academy
The aim of the one.com Companion app Academy is to provide inspiration and guidance for online success. The articles here will inform you of all the tools and strategies available to help you succeed online.
The one.com Companion Academy is split into two categories with different articles per category:
Build your site
Promote your site
---
Plan overview
On the Home tab within the Companion app, you can find a short overview of your current hosting plan. This will show you the key details of your plan, including the amount of storage space you have and your current usage. If you require more storage space, simply click on the link provided by the app to access our website and upgrade your plan to a larger one.
We recommend exploring the specifics of your plan to fully utilize your subscription. If you have any questions regarding this or wish to switch to a different hosting plan, our chat support is available directly through the app. We want you to get the most out of your plan.
---
Statistics
Using the Companion app, you can effortlessly monitor your website statistics and stay up-to-date with user traffic. The graph displays the number of unique site visitors. Other data such as the average length of time spent on your site, the percentage of mobile views, and the top visitors' locations are conveniently located below. If you tap on these widgets, you can access more detailed information and helpful tips to increase traffic and attract more visitors.
Note: If you have a published Online Shop on your website, you will be able to access additional statistics such as latest orders, weekly revenue, and bestsellers.
---
Managing your Online Shop
Our Companion app allows you to take your shop management on the road. You can create and edit orders from anywhere, at any time. Our app includes essential features to help you work efficiently, whether you're on your computer or mobile device. No need to lug around your laptop when communicating with your customers.
You can create orders directly within the app, or turn a draft order into a current order by marking it as paid, just like the desktop version. Need to make a quick cancellation? Simply locate the order you need and cancel it with just a few taps. Our app makes it easy to respond to customer requests quickly.

The app currently supports the following features for the Online Shop:
Sales statistics

Draft order management

Orders overview & management


create an order
mark it as paid
send payment link
save it as a draft
cancel an order

Products overview & updates

Sales

push notifications
---
Related articles: