If you have a business address, we recommend you include it on your website so your customers can easily find you. In this guide, we show you how to use the Google Maps widget to add your address to your Website Builder website easily.
Don't have access to Website Builder? You can try it out for free for 14 days and create a website in no time. Start your free trial now
---
Step 1 - Select the Google Maps widget
Access your Website Builder in the one.com control panel. In your Website Builder dashboard, select Edit site.
Go to the section of your website where you want to add the Google Maps widget.
Select Widgets in the menu on the left.
Under Contact, select Google Maps.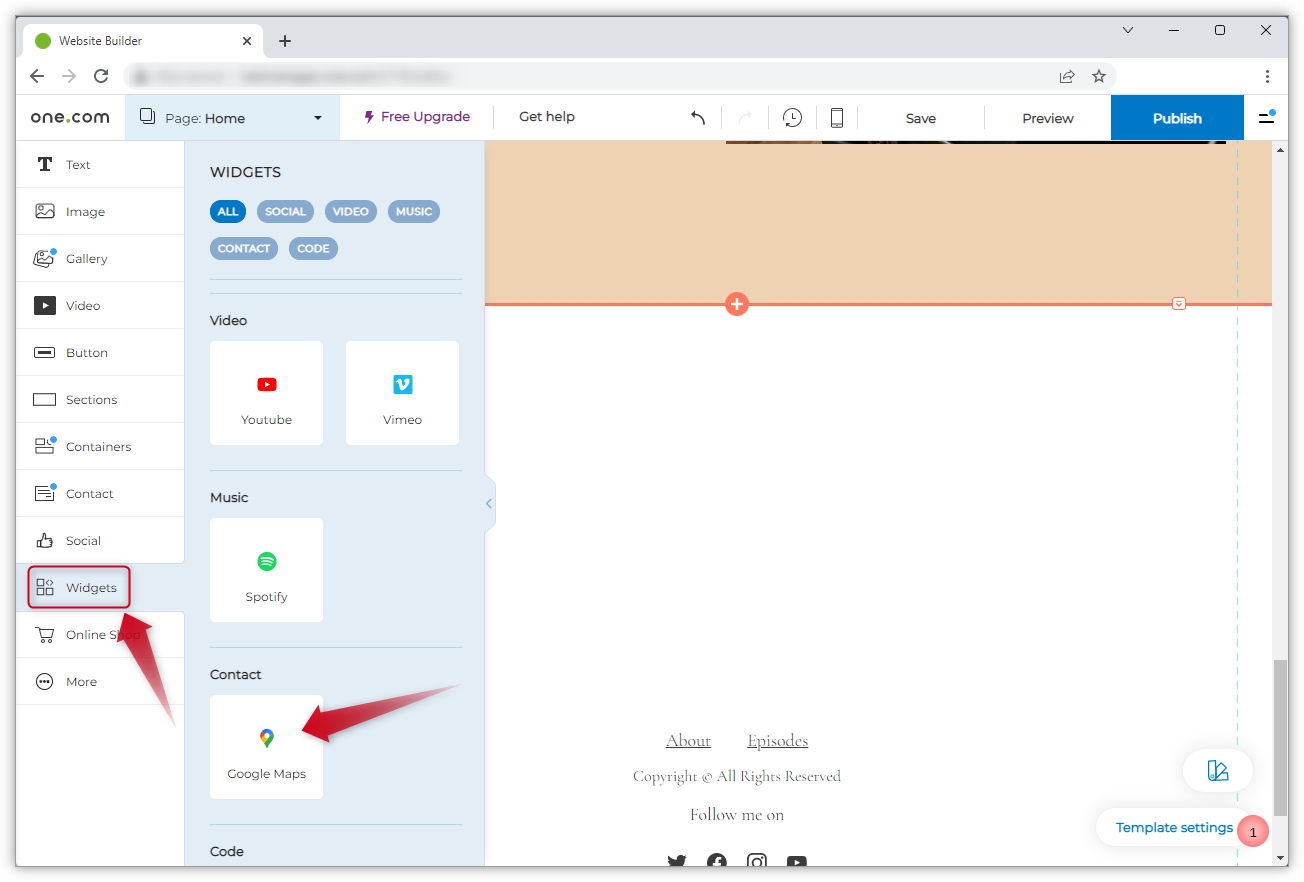 ---
Step 2 - Add your address
Search for your address in the pop-up.
Choose an address from the options that are showing up.
Click the OK button to add the Google Maps widget with your address to the page.
That's it!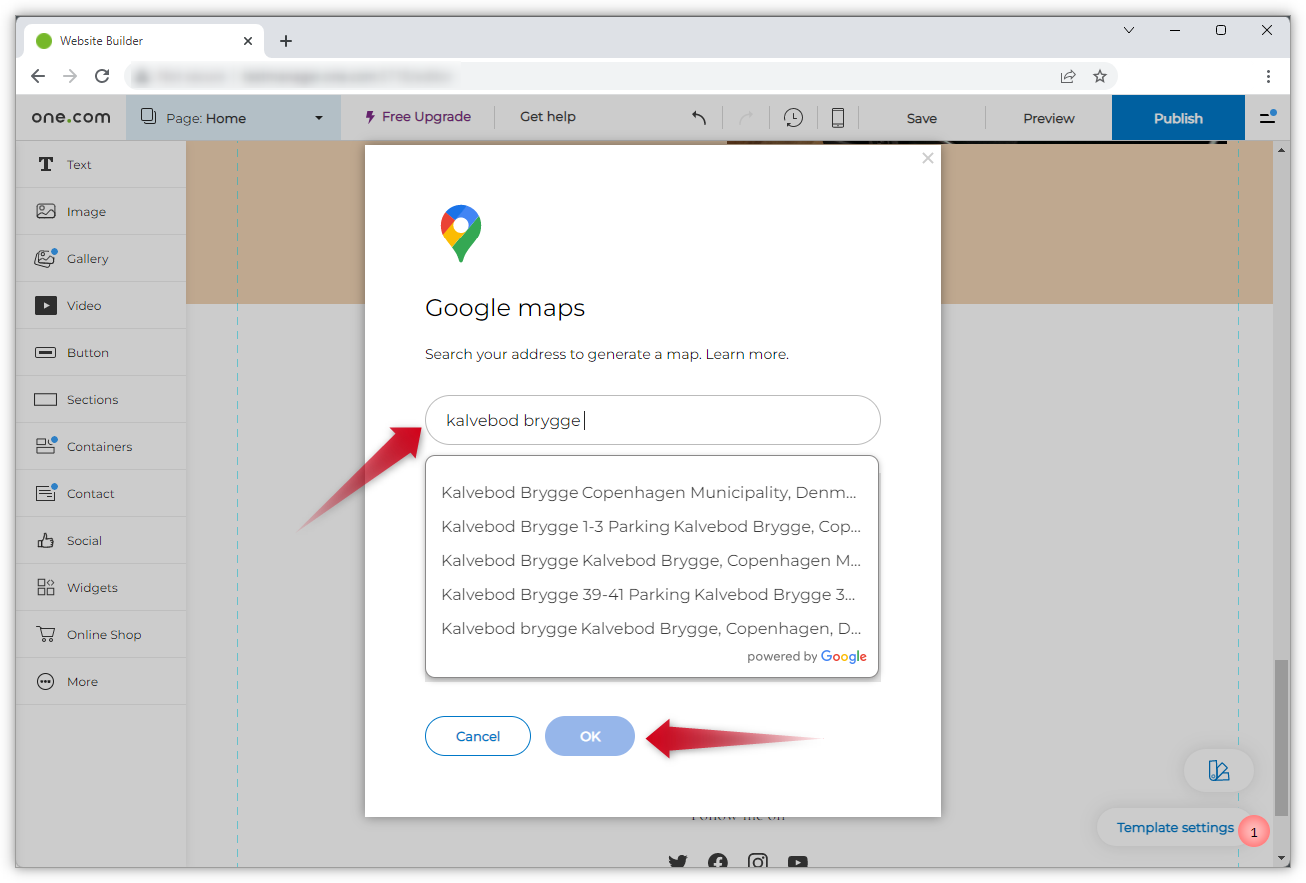 Note: The Google Maps widget will only be shown on your live website, if you save the changes and publish your updated website.
---
Edit the widget and publish
As with other components, you can change the size of the Google Maps widget by dragging its borders, so it ends up in the size it should have on your website.
Once you're ready, click Preview to check how things will look.
If you are satisfied with the result, click Publish to make the map available on your site.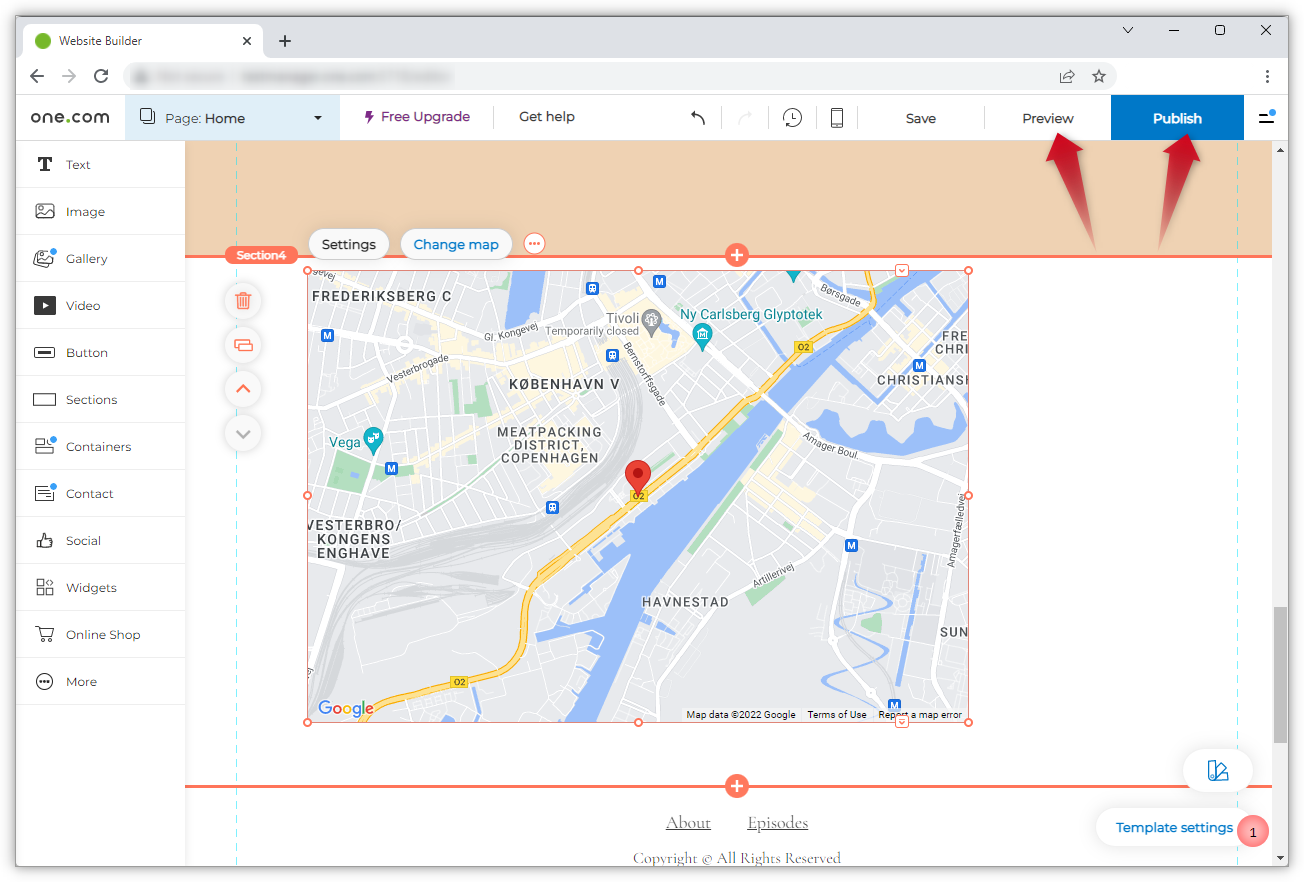 ---
Related articles: