To optimise your website for search engines it's a good idea to add meta descriptions. In this guide, we show where you can do this in Website Builder.
Click the pages menu at the top of the screen.
Right-click on the page where you want to add the meta description and select Settings.
Click SEO in the menu to the left.
Select Custom title if you want to add a specific title for the page.
Enter a description of the page. A good meta description is concise and tells what the page is about.
Check the preview to the right to make sure everything looks good.
Click Save.
Tip: Learn what else you can do to improve your search ranking in our guide: What is SEO?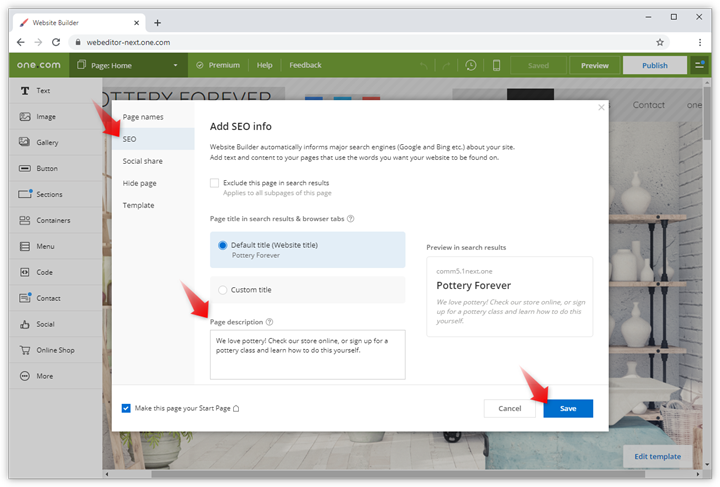 Don't have access to Website Builder? You can try it out for free for 14 days and create a website in no time. Start your free trial now
---
Related articles: