Open the pages menu in the green bar at the top of your screen.
Right-click on your current start page and select Settings.
In the popup window uncheck the box for Make this page your Start Page in the bottom left corner.
Click Save to save your changes.
Note: If your website doesn't have a start page, visitors won't be able to find it when they type in your domain. Instead they need to type in the exact location of a page to make it appear, for example: one-example.com/start.html.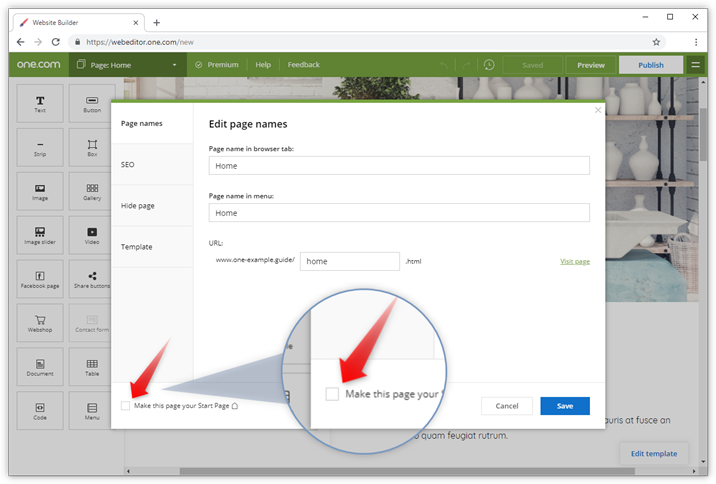 ---
Related articles: