By default you can activate SaneBox from two locations:
After you have activated SaneBox for your account, it will work right away with the default settings. You can customize these settings from the SaneBox dashboard.
Note: You need to activate SaneBox for each email account separately.
---
Activate SaneBox from the one.com control panel
You can activate or deactivate SaneBox for all email accounts on your domain from the one.com control panel under Mail Administration.
Log in to the one.com control panel.
Click on the Email tile to go to mail administration.
Locate the email address you want to enable SaneBox for under Your email accounts.
Enable SaneBox by clicking Activate to the right.
Click Activate SaneBox to confirm.
Enter your payment details, or use a stored credit card to finalise your purchase.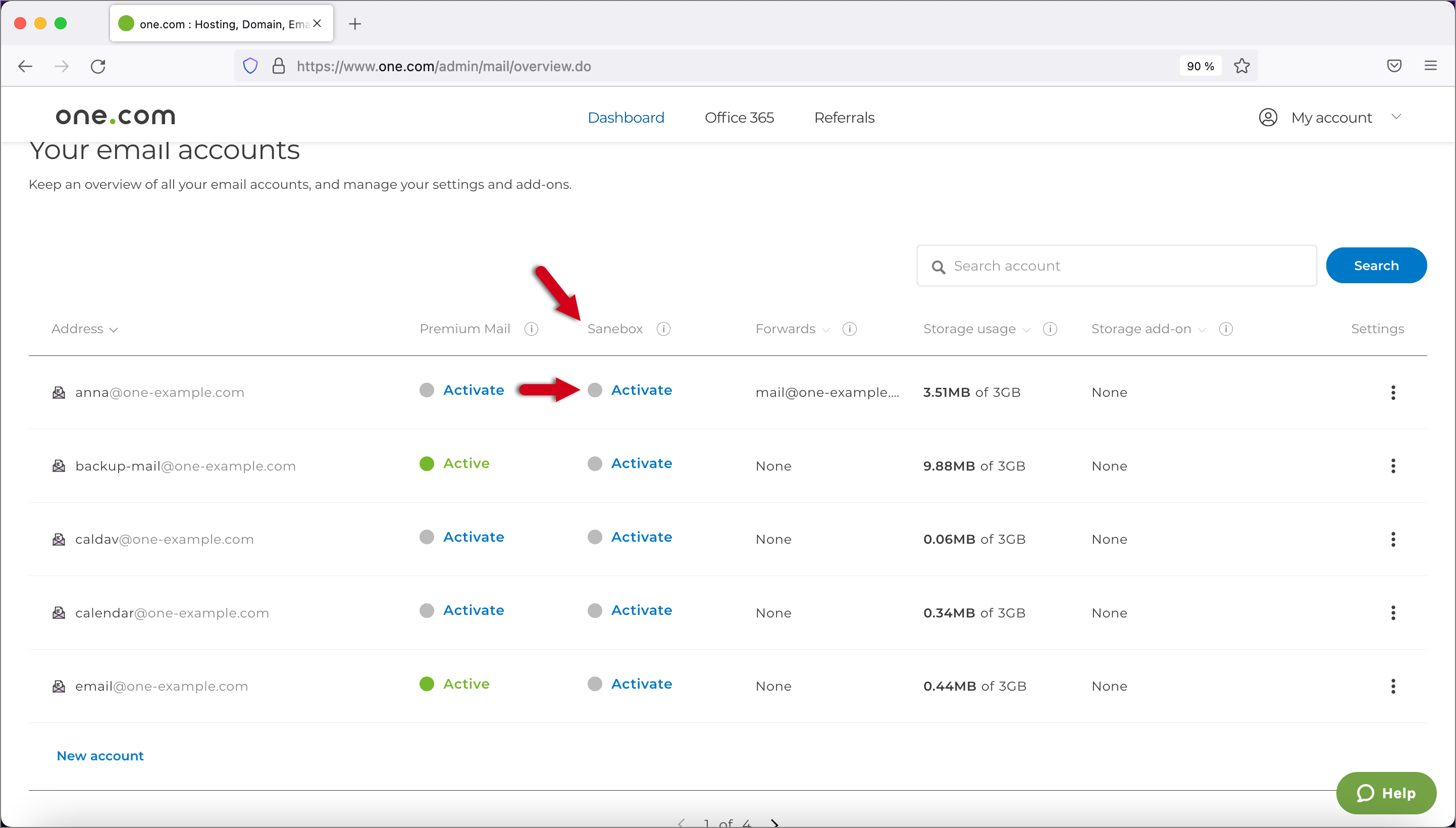 ---
Activate SaneBox inside Webmail
You can also activate SaneBox from Webmail, with the added bonus of a 14-day free trial.
If SaneBox is not available in Webmail, then it has been disabled from the one.com control panel. Please contact the web space administrator to get it activated on your account.
Log in to Webmail and go to Settings, in the top menu.
Click SaneBox, in the menu to the left.
Click the button Start 14 days free trial.
Set your Display name and Time zone.
Check the box to agree with the terms and click Start free trial.
Note: If you want to keep using SaneBox after the trial has expired, the owner of the hosting subscription needs to approve it. An email will be sent to the contact email address with a link to turn the trial into a paid subscription.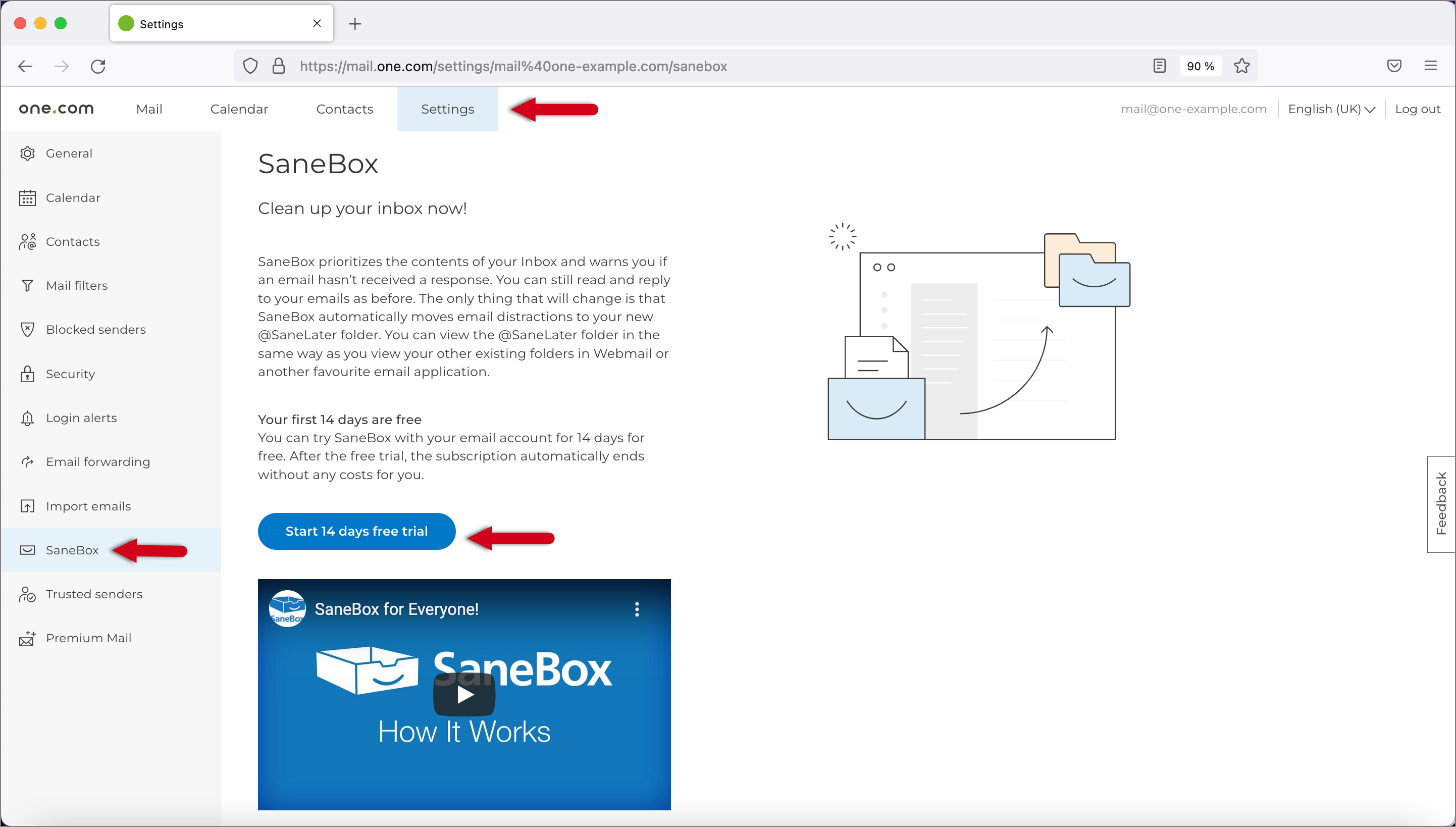 ---
Related articles: