---
Step 1 - Click Location Listings in the One.com control panel
Log into the One.com control panel and click Location Listings on the Marketing tile.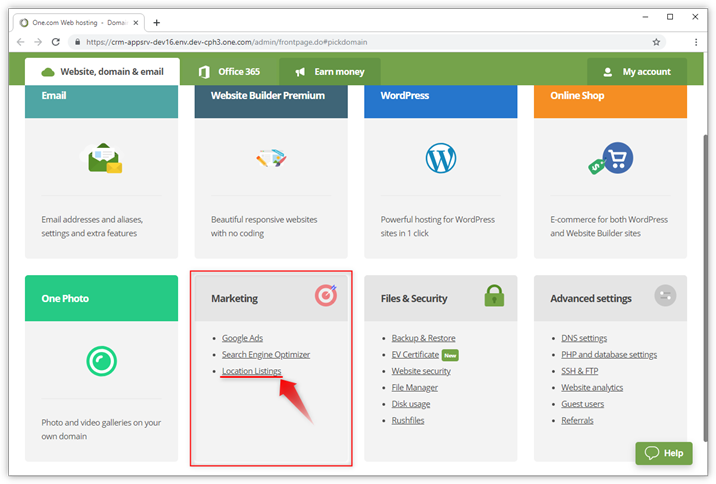 ---
Step 2 - Activate Uberall
Click Start now to activate Uberall.
Select your preferred payment method and click Approve.
Note: Upon activation you pay for the remaining months of the current subscription period. After this Uberall will be included in your yearly invoice for your webhosting subscription.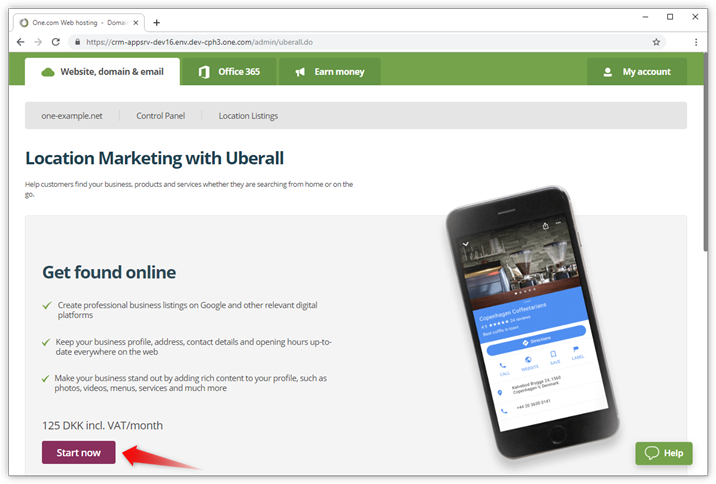 ---
Step 3 - Enter your business address details
To get started you need to enter your business name and address details.
Type in your company name.
Enter your street name and number on Address line 1 and any additional details on Address line 2.
Enter your phone number.
Select up to five categories. Just start typing and select one or more relevant options.
Click Let's go to continue.
Tip! If you have an online-only business, check the box for "I don't serve customers at my location address", to hide your address details.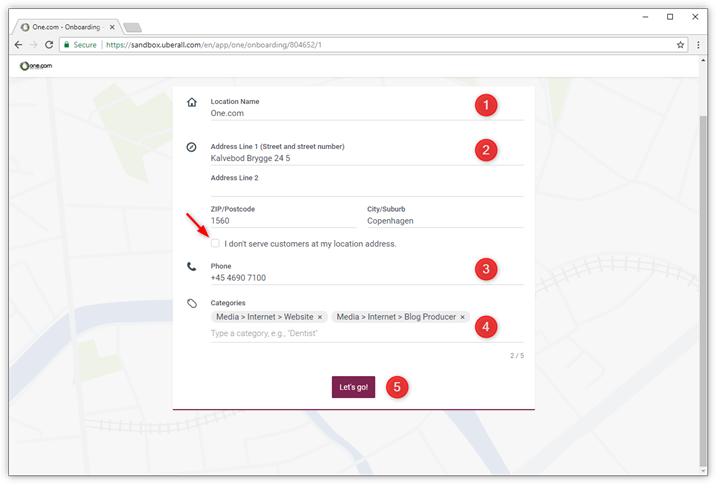 ---
Step 4 - Enter your website, email and opening hours
Type in the URL for your website.
Enter the email address where you want visitors to contact you.
Enter the opening hours of your business; you can select different hours for different days of the week.
Click You're almost done! to continue.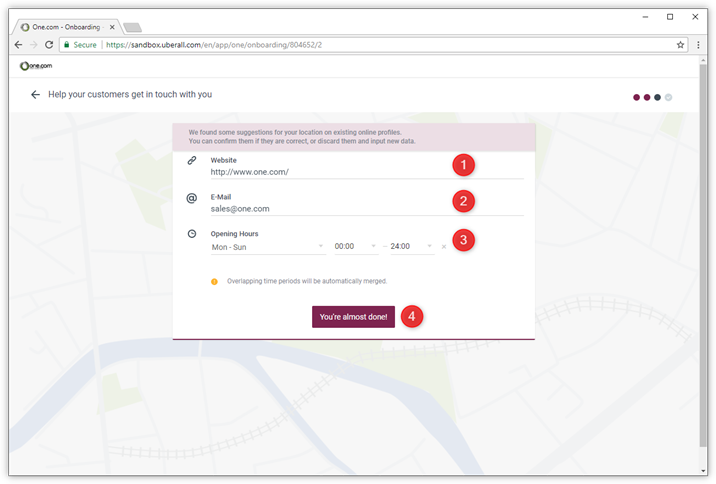 ---
Step 5 - Connect to social media (recommended)
You can now connect your Uberall account with your Facebook and Google account. This will help your customers to find consistent and complete data.
If you would like to skip this step, click "Do this later", next to the connect button.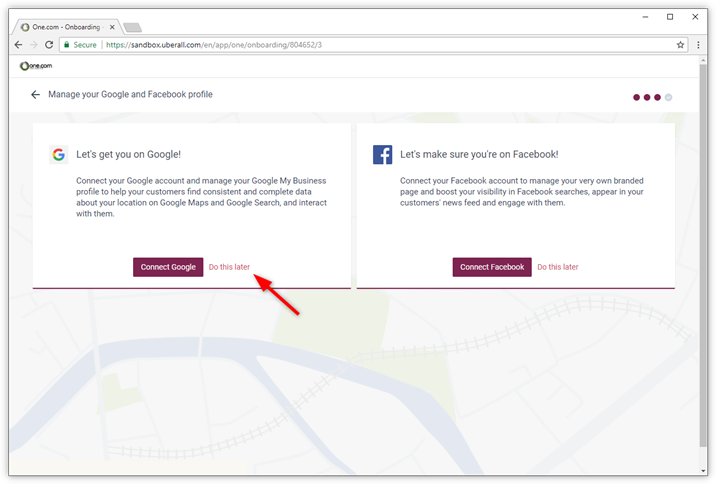 ---
Step 6 - Done!
Uberall is now set up and your information will be submitted to all of the directories. Click the Let's go! button to enter the Uberall dashboard.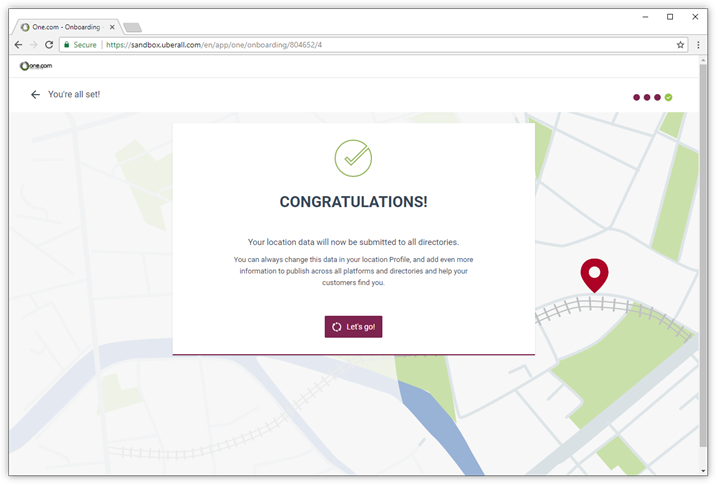 ---
Related articles: