You can easily turn pages into sub pages with drag and drop.
Open Website Builder and open to Pages menu in the green bar.
Click on the page that you want to make in to a sub page and drag it over the parent page, until you see a blue box around the page.
If you want to make it part of the main menu again, simply drag the page back, until you see a blue line.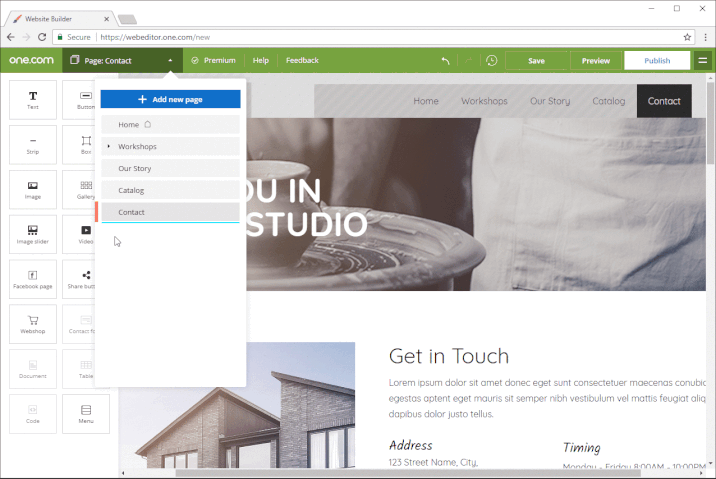 ---
Related articles:
Back