We've made it easy for you to create links on your Website Builder site. This guide will show you how to insert a link into a text.
---
Step 1 - Select the text
Click on the text component to select it and click the Edit text button.
Select the text that you want to make into a link.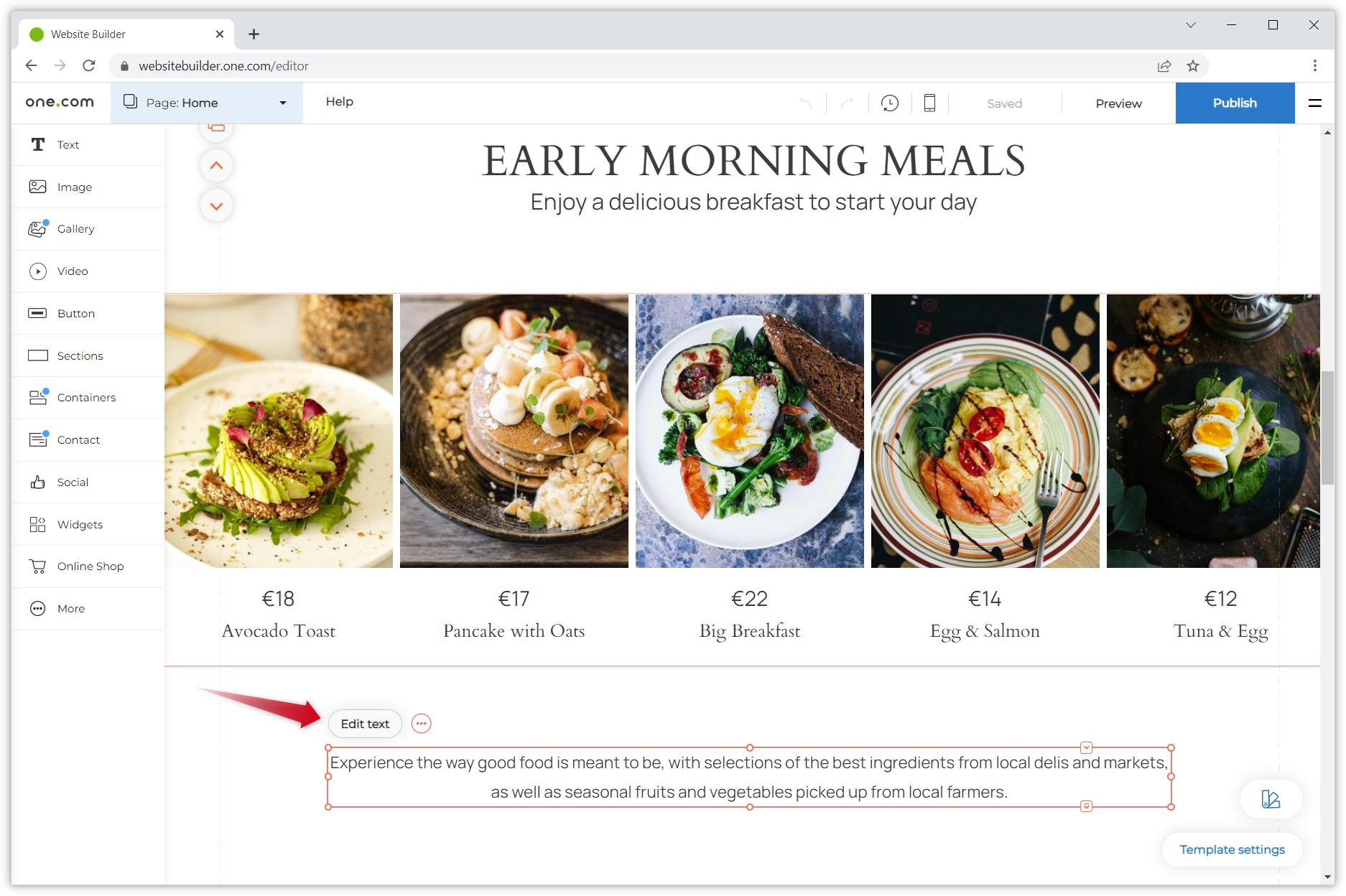 ---
Step 2 - Find the link options
Click the link icon in the menu above or below the image (the small chain) or click Link in the floating menu that appears.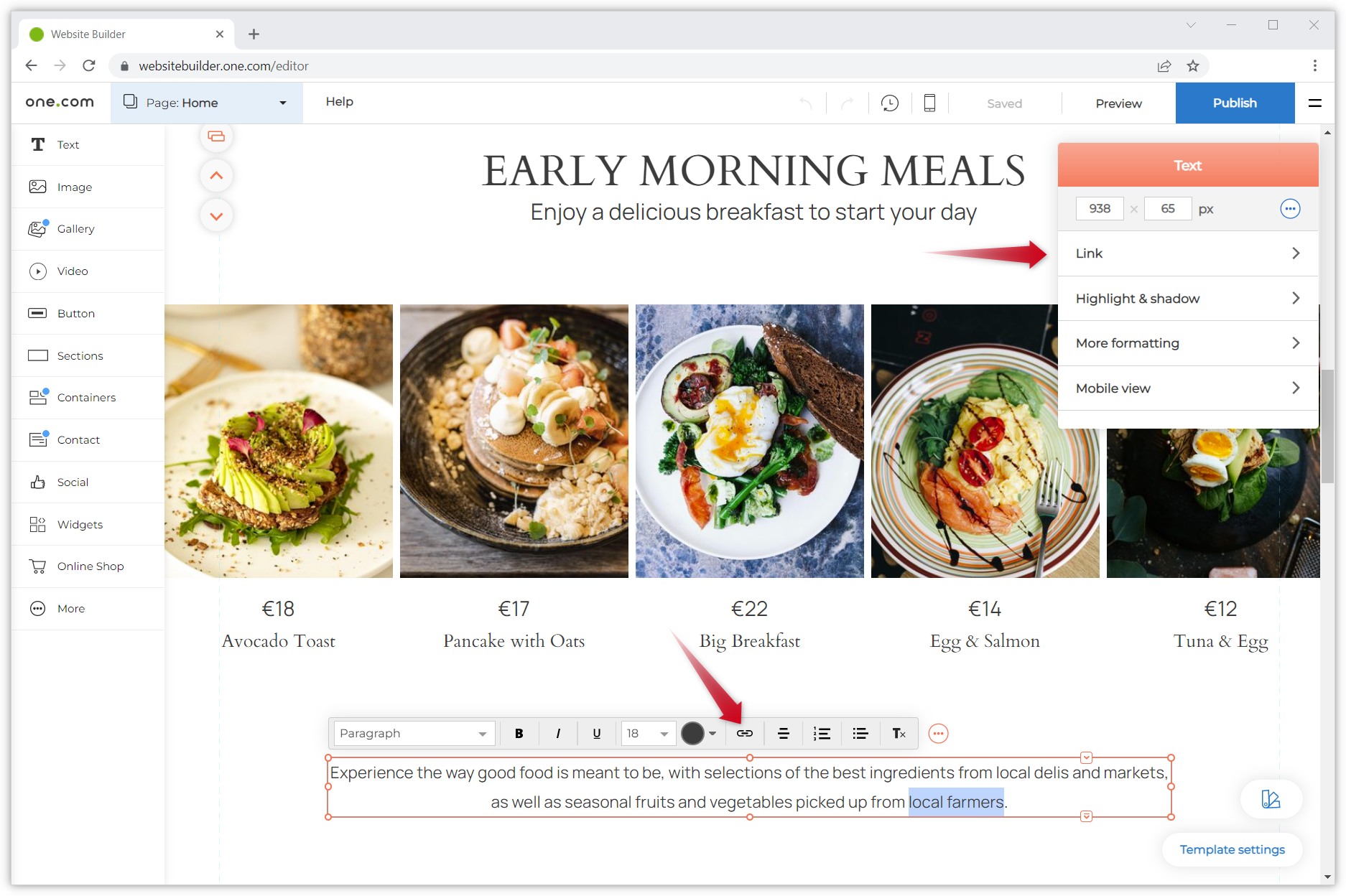 ---
Step 3 - Choose where you want to link to
You can link to different items; choose where to link.
Page - Link to an existing page in Website Builder, for example, your contact page.
Section link - Link to a page and a specific section of that page in Website Builder.
File - Link to a file saved on your web space, for example, a pdf with your terms of business.
External URL - Link to another website or maybe an interesting article or guide.
Email - Enter an email address that you want to link to. A new email is started in the user's default email program if a visitor clicks this link.
Phone number - Insert a click-to-call link on your site. This makes it possible to call the number you enter directly if the visitor is viewing your site via a phone or a tablet.
Location - Create a map link to a specific location. The link will open the location in the user's default map application.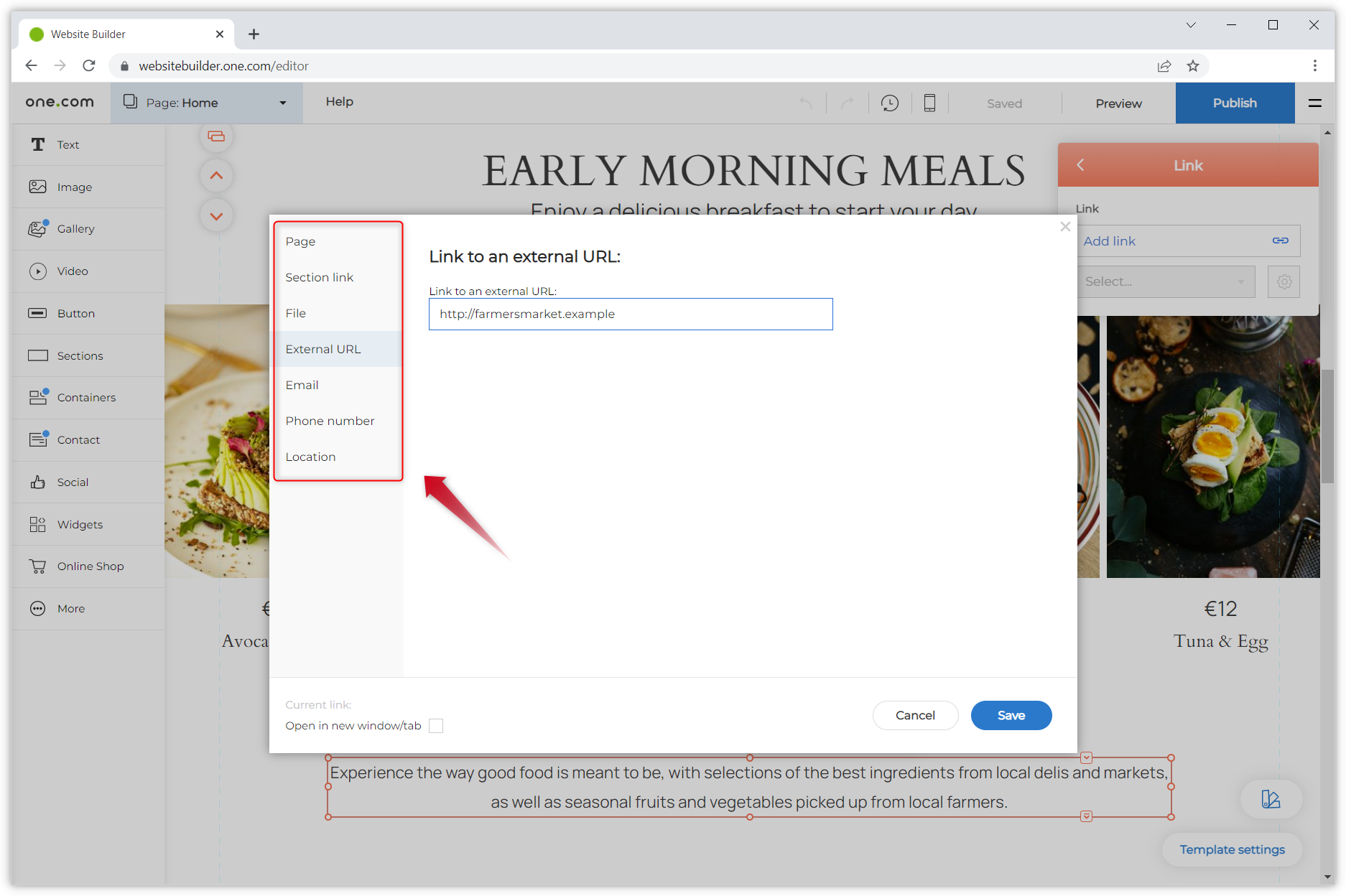 ---
Step 4 - Select if the link should open in a new window
You can choose to make the link open in a new browser window. This can be a good idea if you link to an external site. That way, your visitor still has your site open.
Check the box in the bottom left corner if you want the link to open in a new tab.
Click Save to create the link.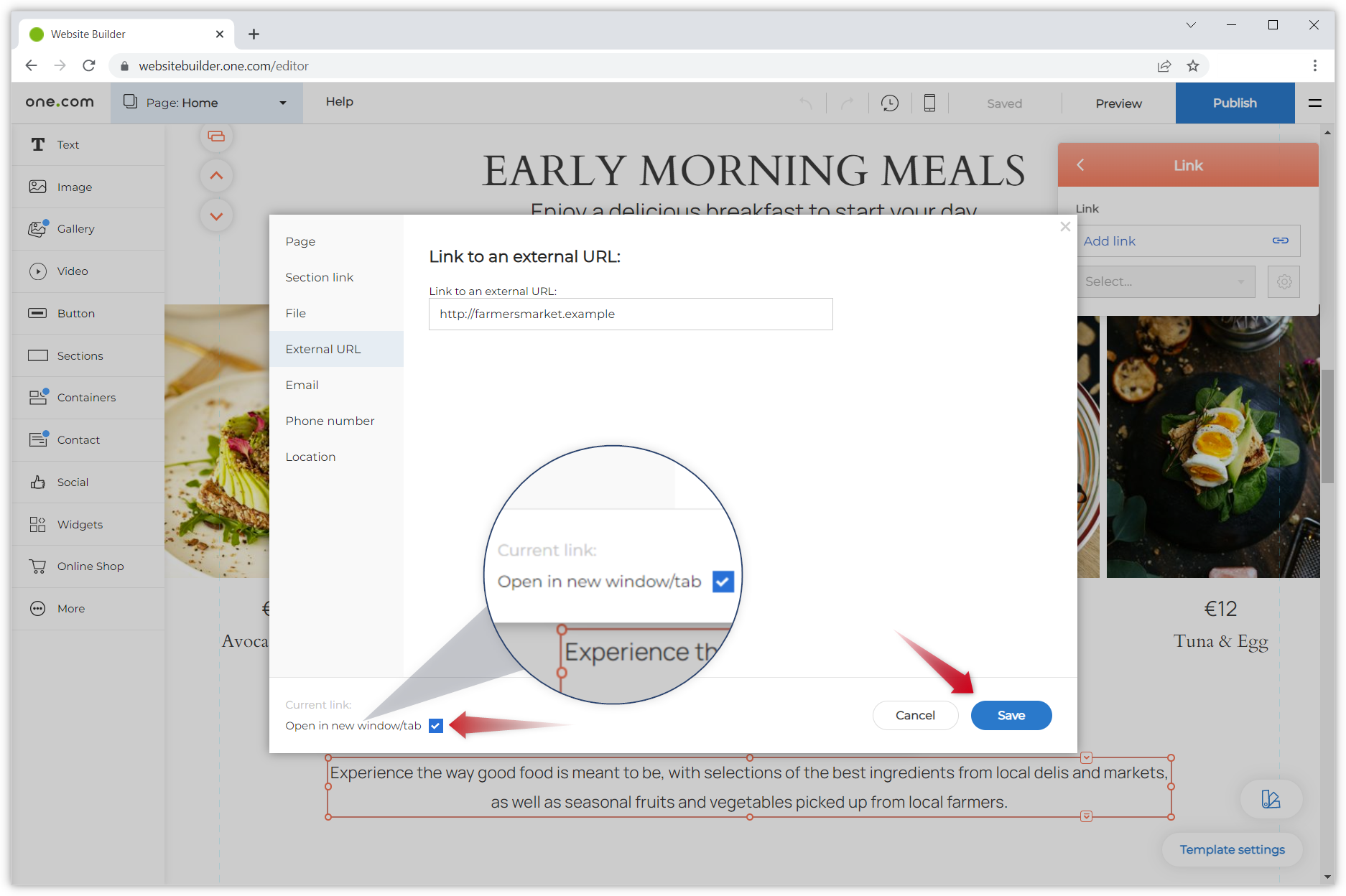 ---
Step 5 - That's it!
Once the link is created, click Publish to make your changes available online.
Note: The look and editing options of the link are determined by your chosen template and whether or not you have enabled the colour theme function.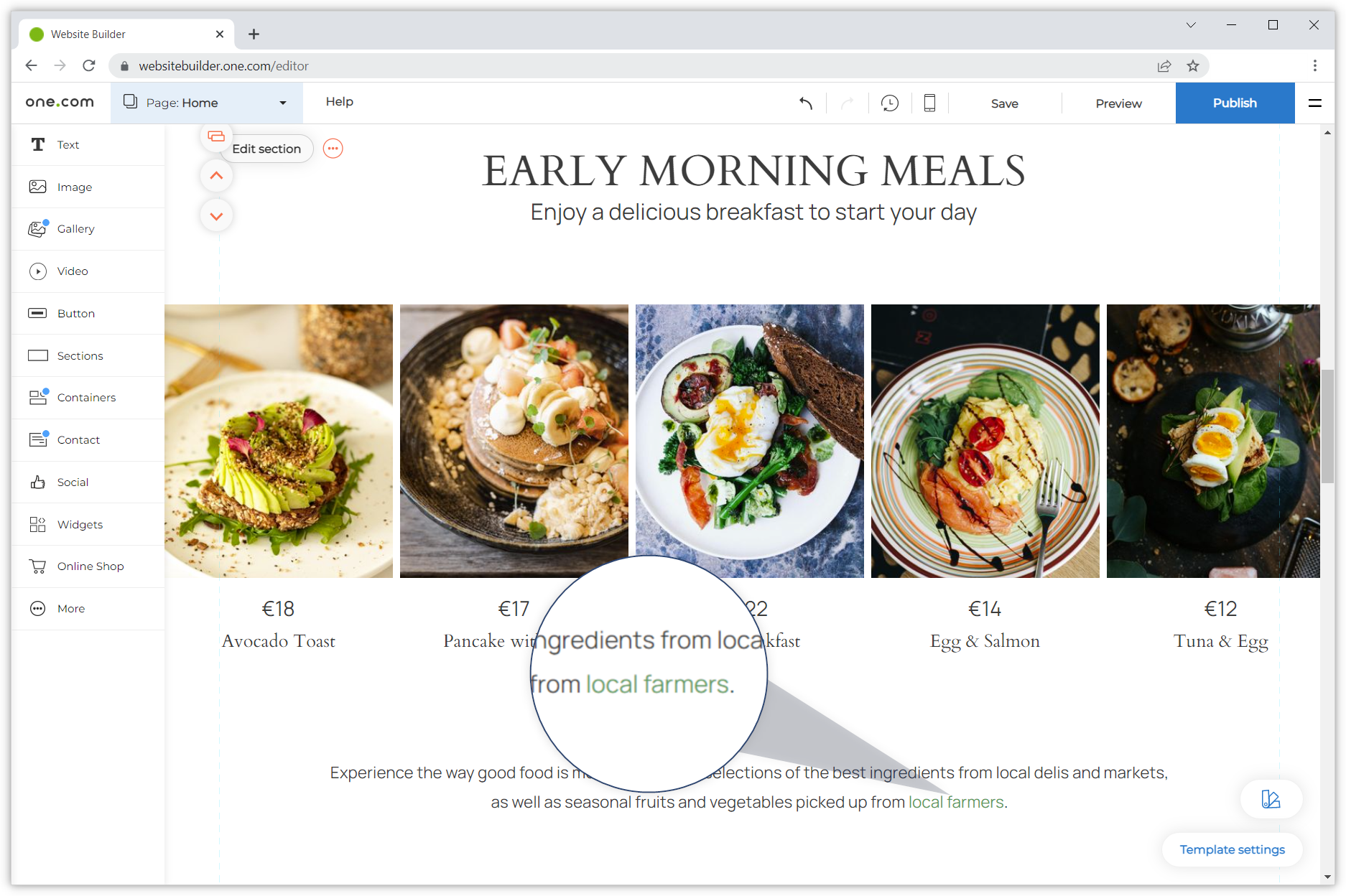 ---
Related articles: