By default a page will be created with the same template as the active page, but you can also create a page with a different template.
---
Step 1 - Click Add new page
Open the pages menu in the green bar and click + Add new page.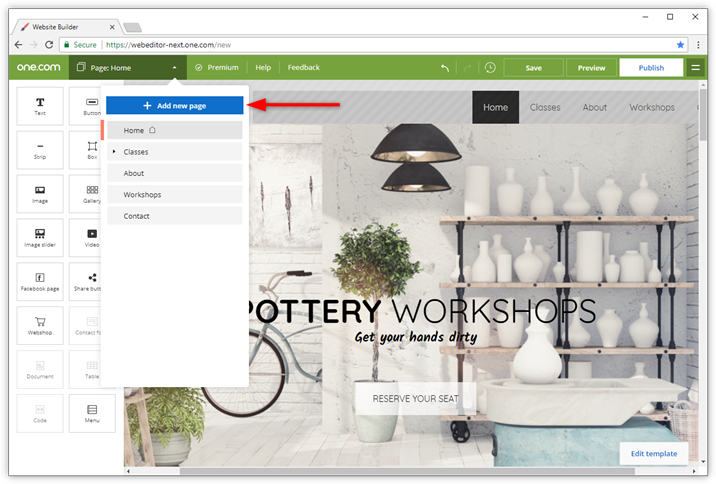 ---
Step 2 - Change active template
At the bottom, next to "The new page will use the template ... ", click Change.
Tip: If you want to select a whole new template, click Explore One.com templates and select a new template.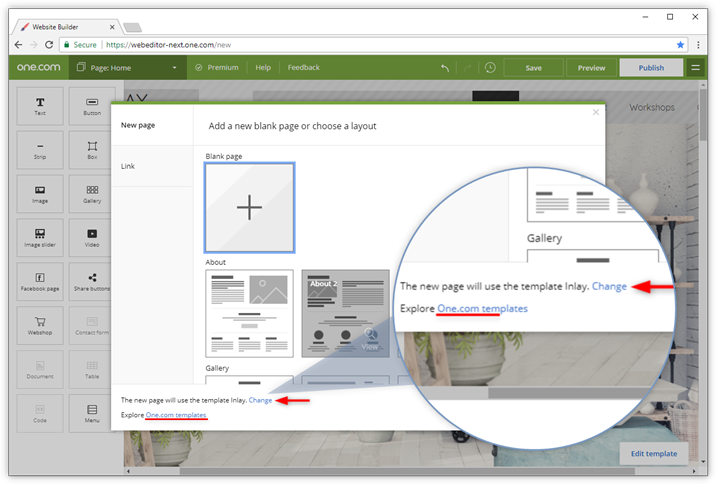 ---
Step 3 - Select template
Here you find your existing templates. You can also create a duplicate. This is useful if you want to create a template that is only slightly different from your current one.
Select the template you want to use and click Save.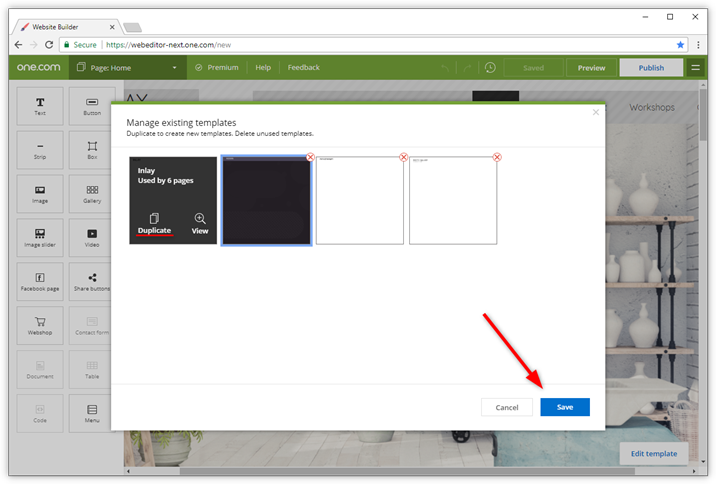 ---
Step 4 - Choose a layout
Select one of the predefined layouts, or choose a blank page.
Click View to see an example of the layout. Click Add to add the page.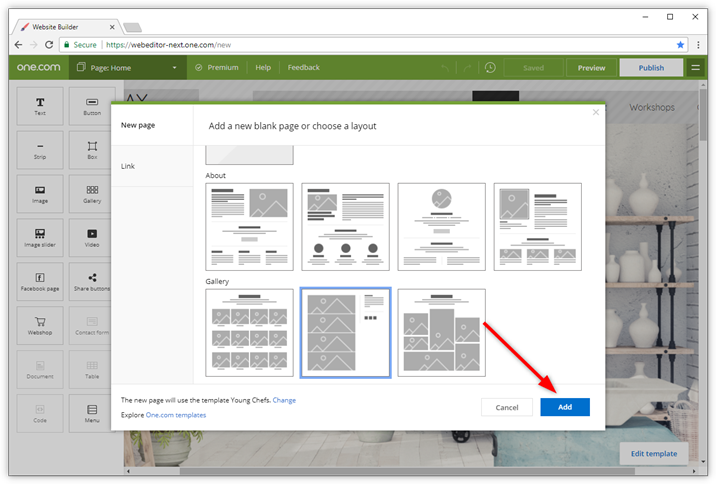 ---
Step 5 - Enter a name
Enter a name for your page and click OK to save. The name will be visible in your menu.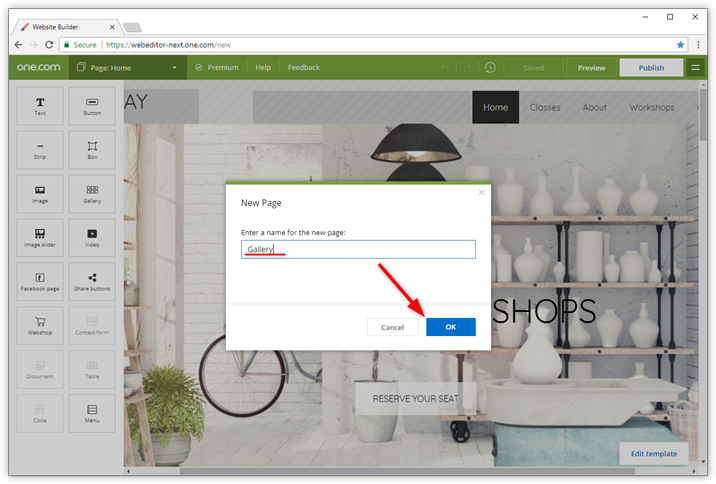 ---
Step 6 - That's it!
You can now start editing your new page.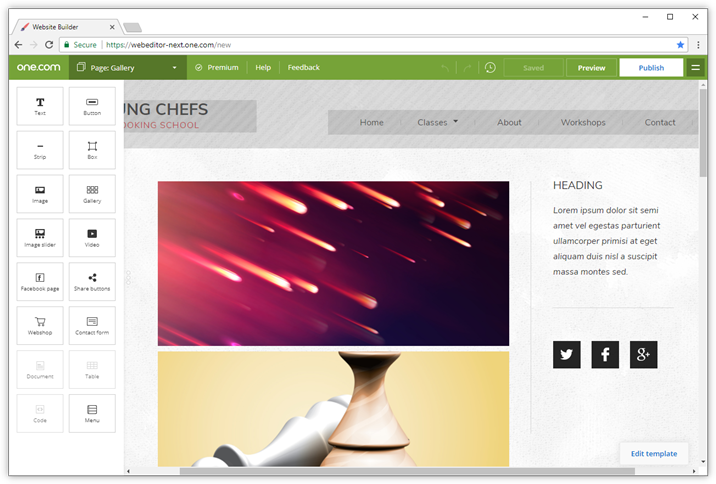 ---
Related articles: