To make your Website Builder site look good on mobile, you may want to lock certain components to the bottom of the page or hide them completely. For example, social media icons that look fine on a desktop, but are way too prominent on a smaller mobile screen.
Note: You can only change these settings from the desktop editor and only components that are part of the template can be locked to the bottom.
Open Website Builder from the one.com control panel.
Select the component that you want to hide or lock to the bottom on mobile.
Click on the Edit button that is now visible.
In the floating menu that appears, click Mobile view.
Select the option to hide the component or to lock it to the bottom.
Save your settings and Publish to make them visible online.
If you now go to your site in the Mobile view editor, the component will be locked to the bottom or not visible at all, depending on what you selected.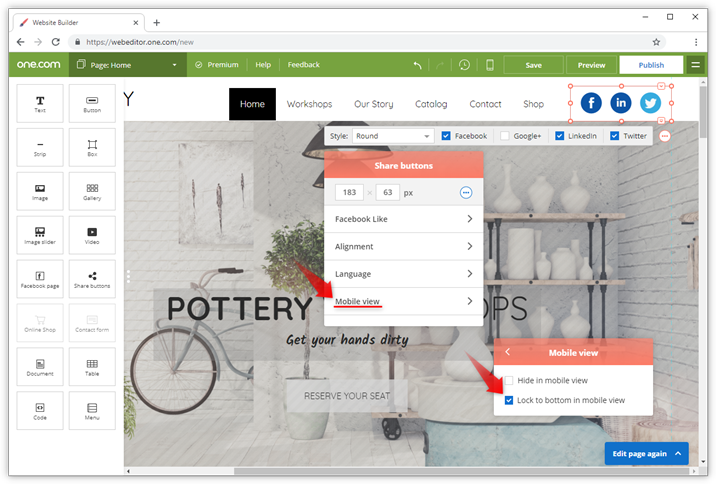 ---
Related articles: