If you are using cookies on your site, you need to let your visitors know about this and ask for their consent. In this guide, we explain how to enable a cookie banner in Website Builder.
Don't have access to Website Builder? You can try it out for free for 14 days and create a website in no time. Start your free trial now
---
Step 1 - Open your Website Builder dashboard
Open your Website Builder dashboard from the one.com control panel.
Click on Website settings and select Cookie banner in the menu to the left.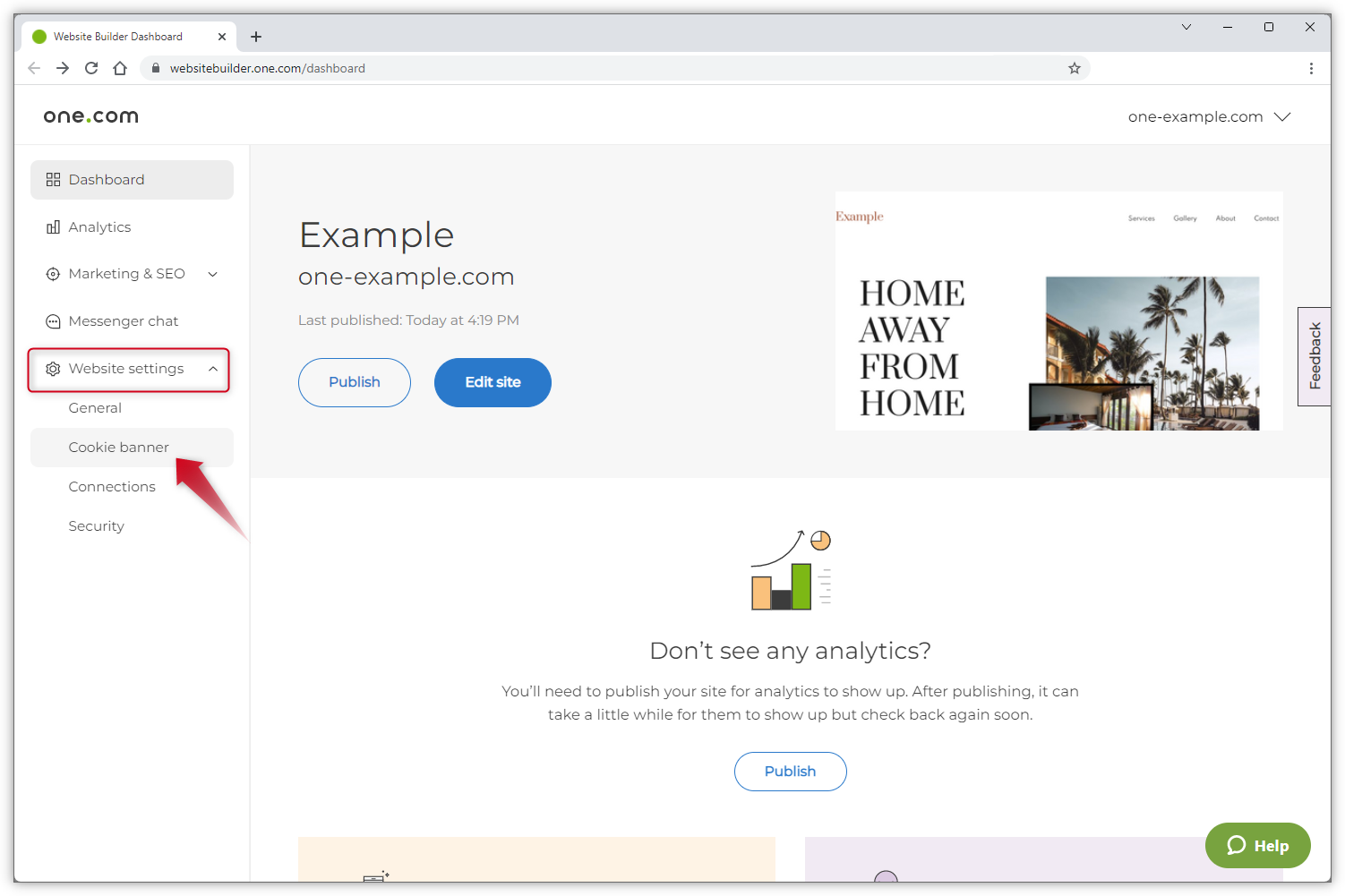 ---
Step 2 - Enable the cookie banner
Click on the slider to enable the Cookie Information banner.
When the cookie banner is enabled, the slider will be blue.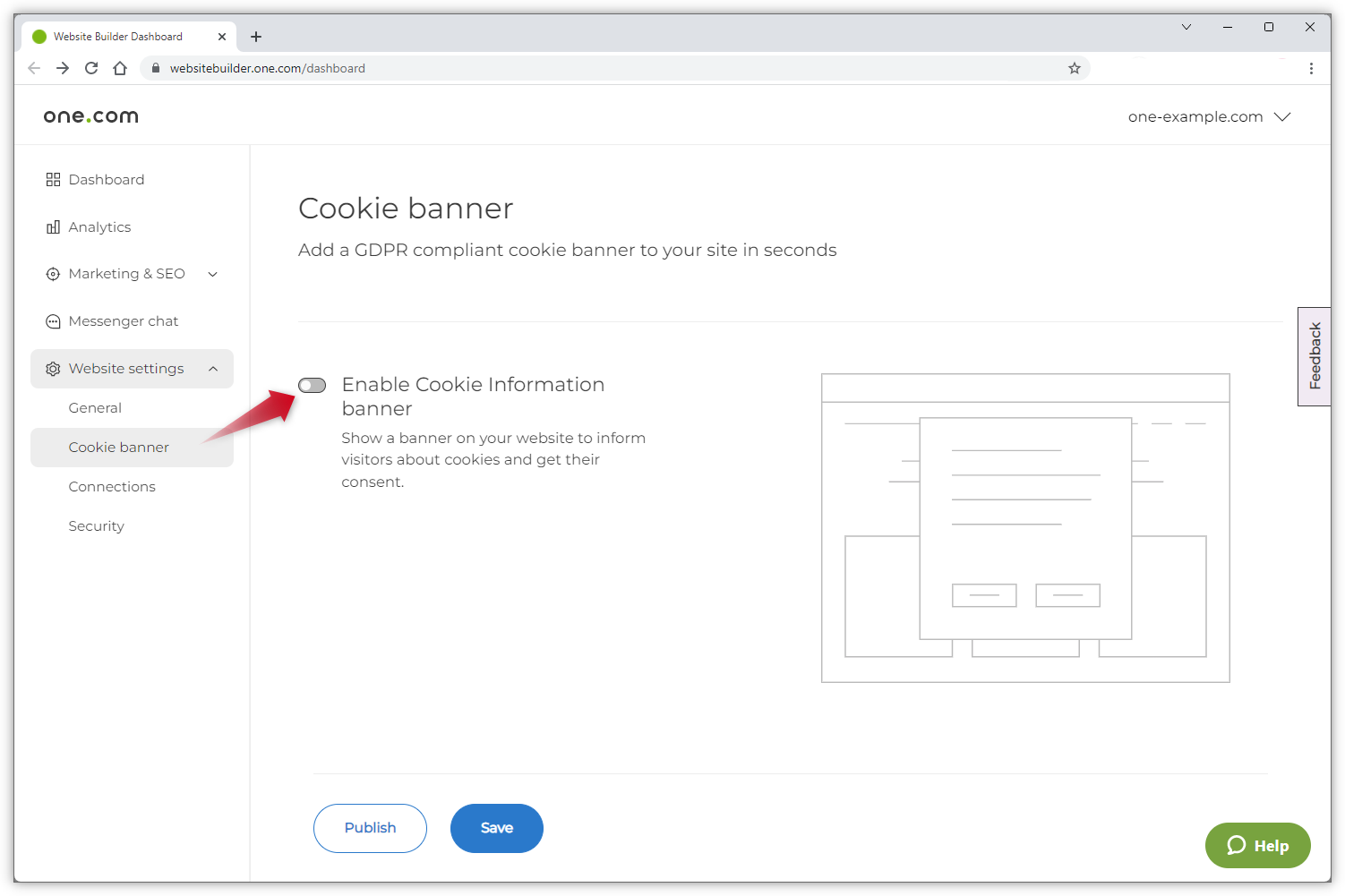 ---
Step 3 - Choose a language for your banner
Select the language that your cookie banner should be displayed in.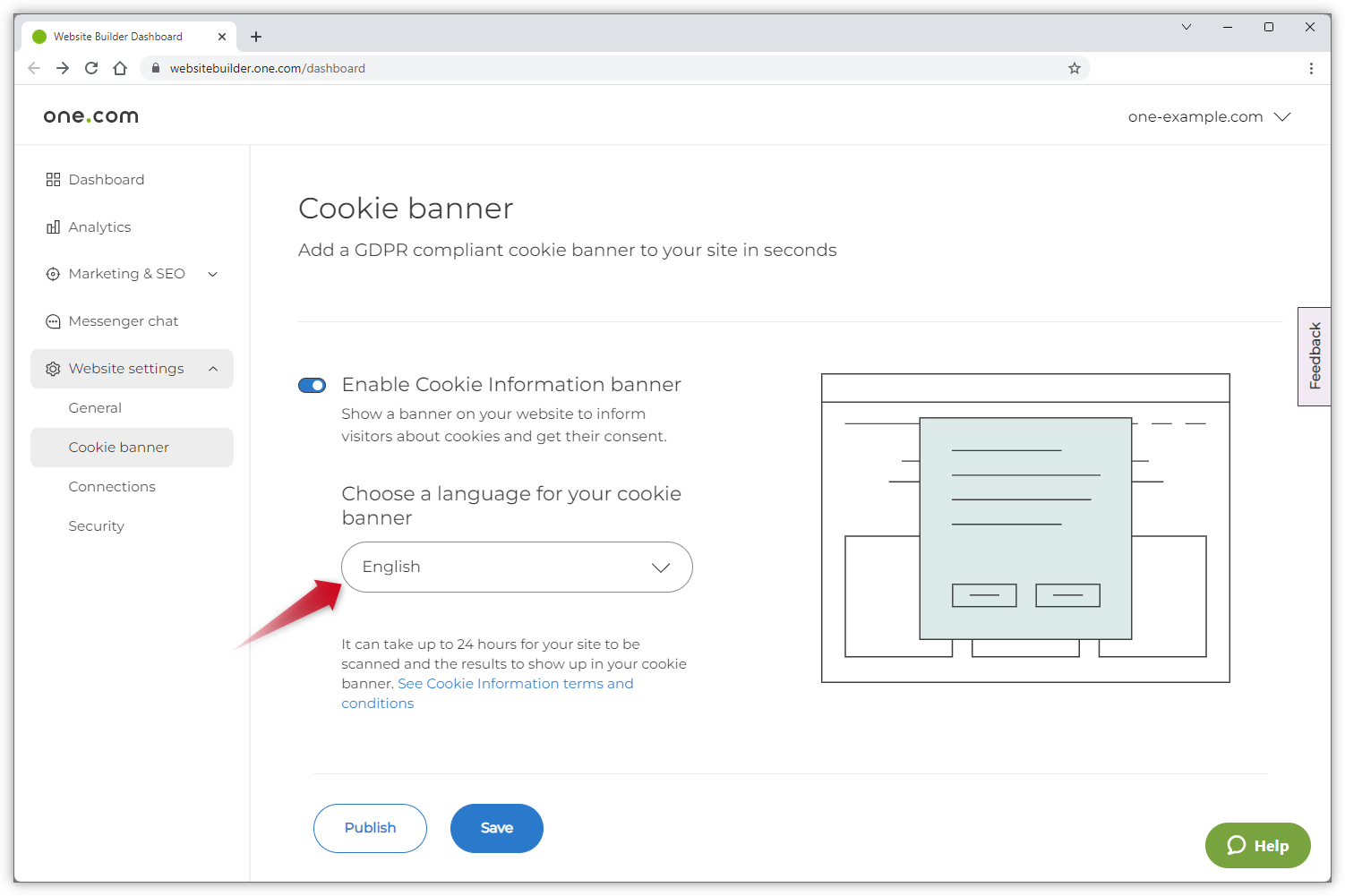 ---
Step 4 - Click Save
Once you have chosen a language, click Save.
It can take up to 24 hours from activation of the banner for your site to be scanned and the results to show up in your cookie banner.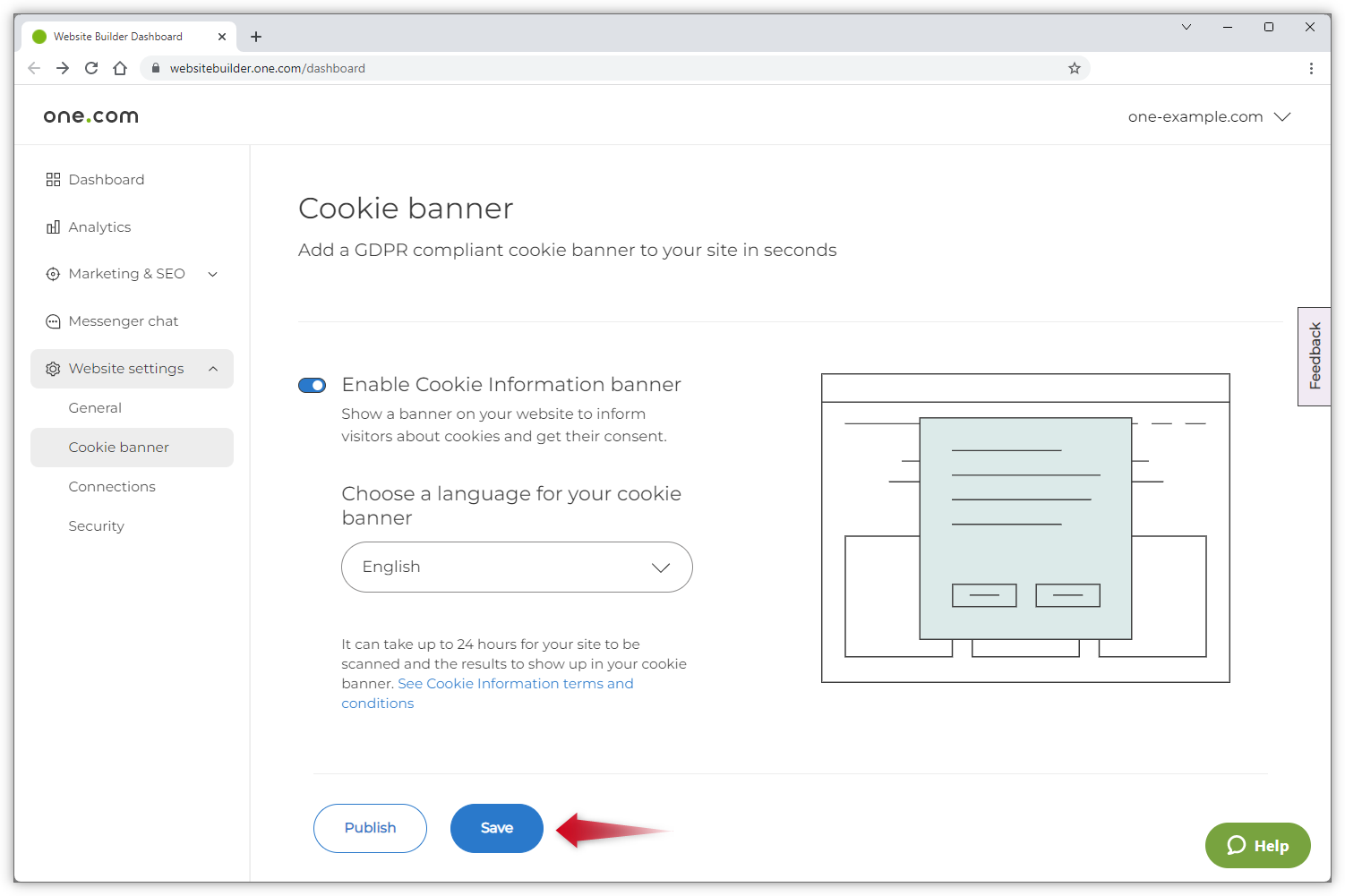 ---
Step 5 - Go to the editor and publish your site
You can only see the banner in the live version of your website.
Click the button Edit site on the left to open your Website Builder editor.
In the editor, click Publish in the top-right corner to publish your updated website.
If you now open your website, the banner will be shown in a pop-up window. Visitors to your website will be able to choose which cookies they accept or if they want to decline all.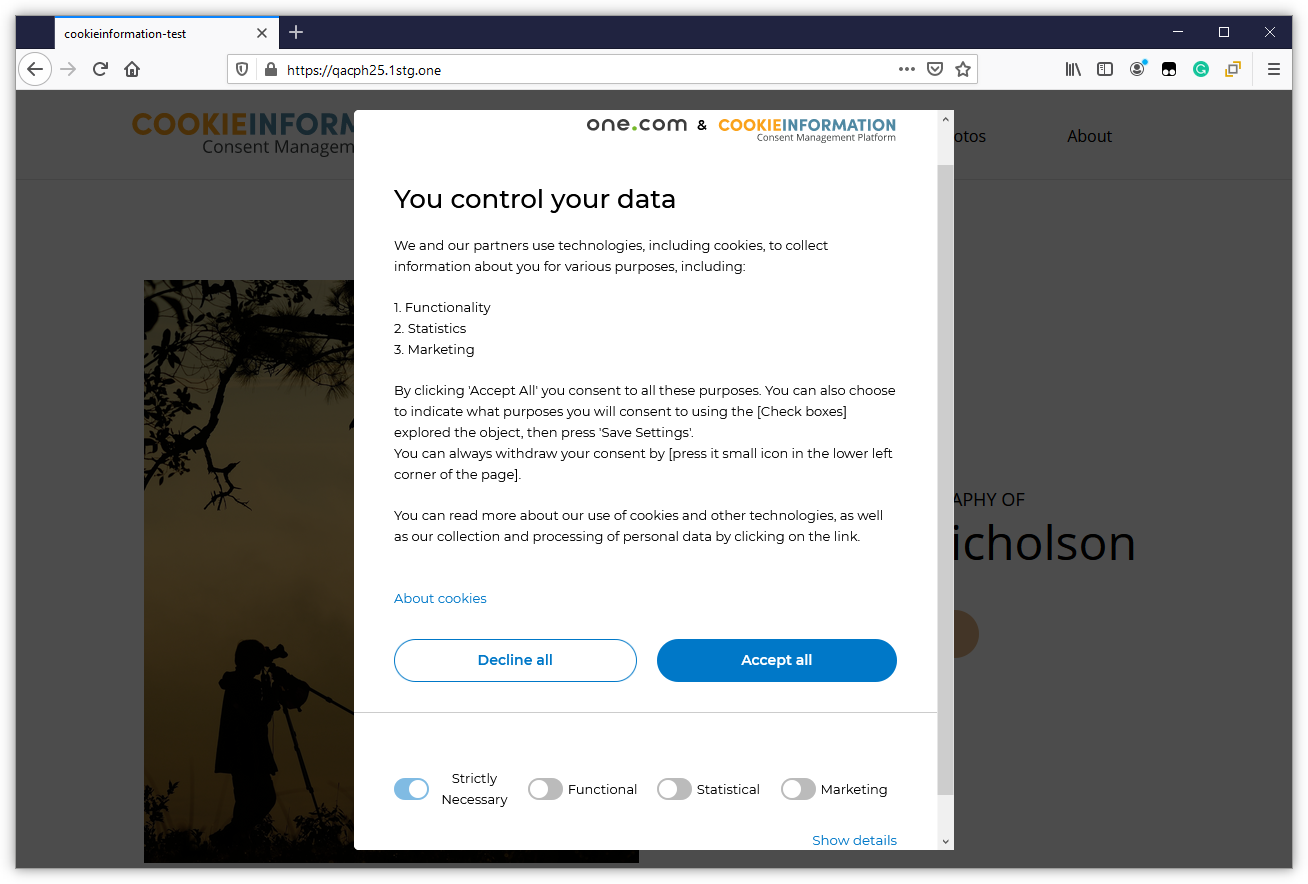 Note: Cookie Information, our partner, determines automatically to which category a cookie belongs, so you don't need to worry about compliance or whether a cookie is necessary for your site to run.
---
Related articles: