In this article, we show how you can link to sections on a page and add these to the menu, making it possible to create a website on a single page.
Don't have access to Website Builder? You can try it out for free for 14 days and create a website in no time. Start your free trial now
---
Step 1 - How are sections helpful?
In this case, we want to add sections to the Workshops page, listing the different activities that we offer. The sections should become subsections of the Workshops page in the menu.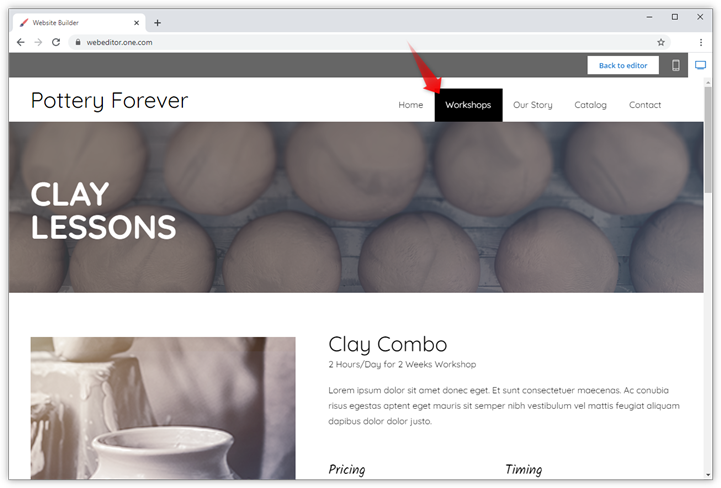 ---
Step 2 - Add a strip for each section
Drag a strip component into your workspace to the first section; you need to add one for each section. You can make a strip transparent by setting the opacity to 0%, making it invisible on your site.
Tip:Click on the name of the strip component to change the title to something that is easy for you to recognise it by.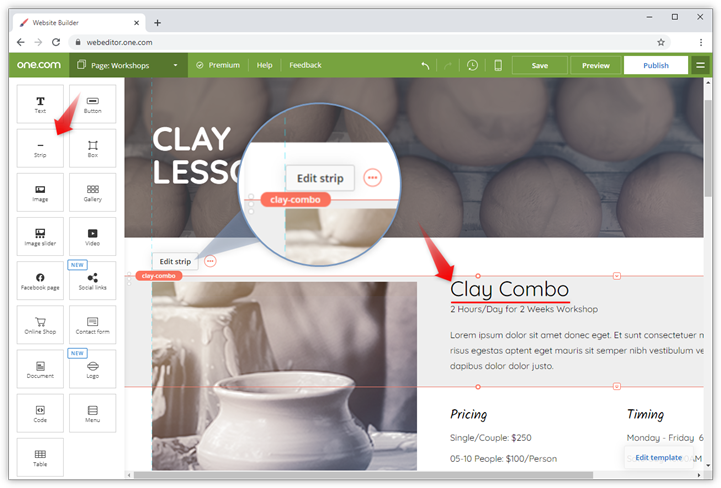 ---
Step 3 - Add a section link to the site menu
Click the pages menu in the green bar at the top of your screen.
Click on the blue button with a chain to add a section link.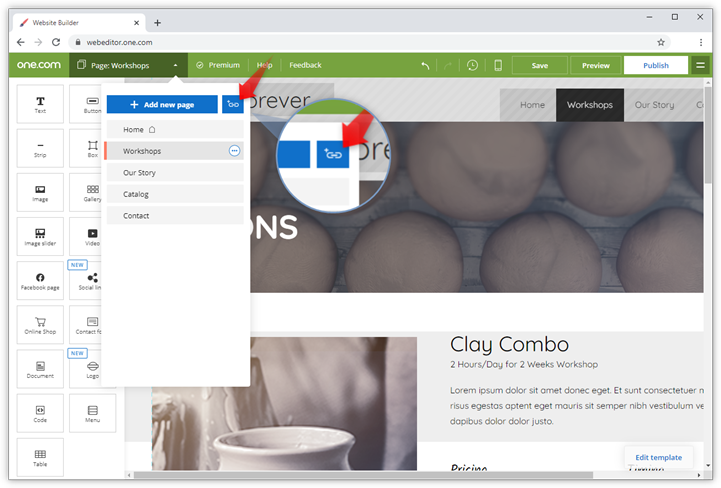 ---
Step 4 - Select the section you want to link to
Enter a title for the section; it will become visible in the menu.
Select the page where the section is located.
Select the strip for the corresponding section.
Click Add to save your settings.
Repeat this process for each section that you want to add to the menu.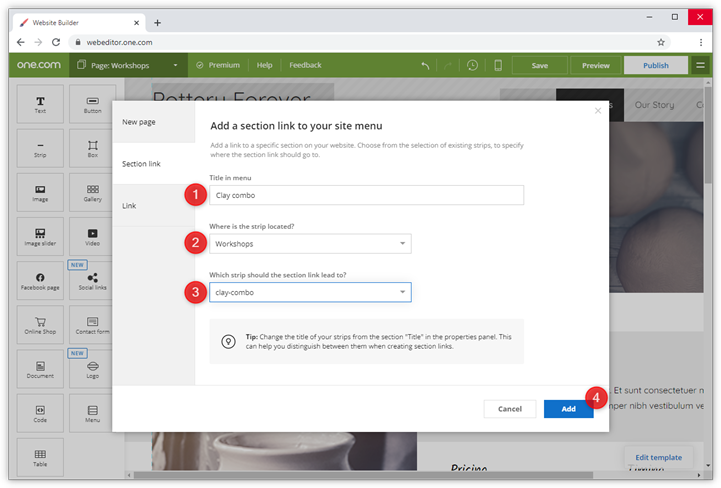 ---
Step 5 - Check if the sections are created
The sections are added to the bottom of the list in the pages menu. You can recognise them by the anchor icon.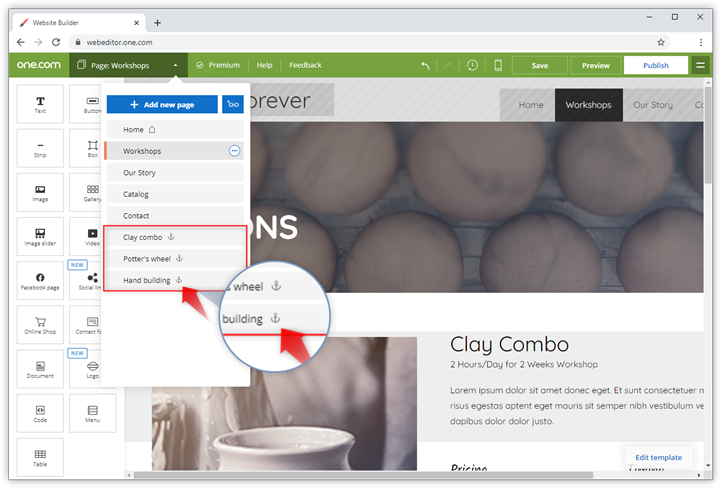 ---
Step 6 - Move the sections around
To make the links into subsections of the Workshops page; drag a section over the Workshops page and release it when you see a blue box around it.
Check this guide for more information: How do I add subpage?
---
Step 7 - Done!
The different sections on your page are now listed in the menu, under Workshops. Click on a section to jump there directly.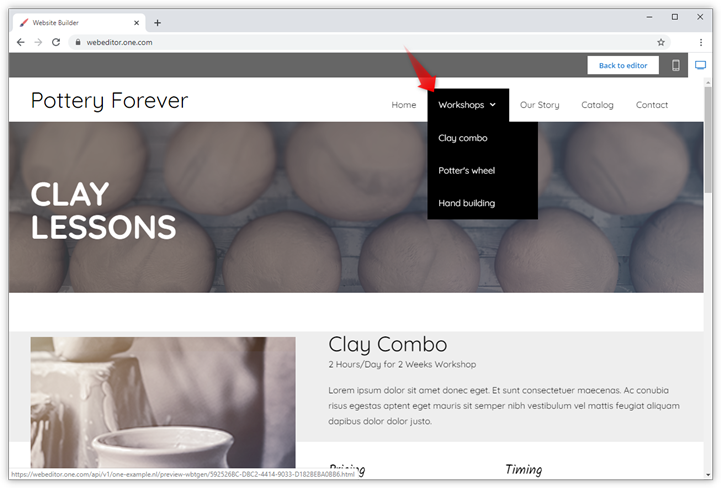 ---
Related articles: