In the one.com Website Builder, Container components are your website's building blocks and are very versatile. They can be used as a background, design elements, or to keep other components together. If you look carefully at the components used in the template you selected, you'll notice it contains many container components.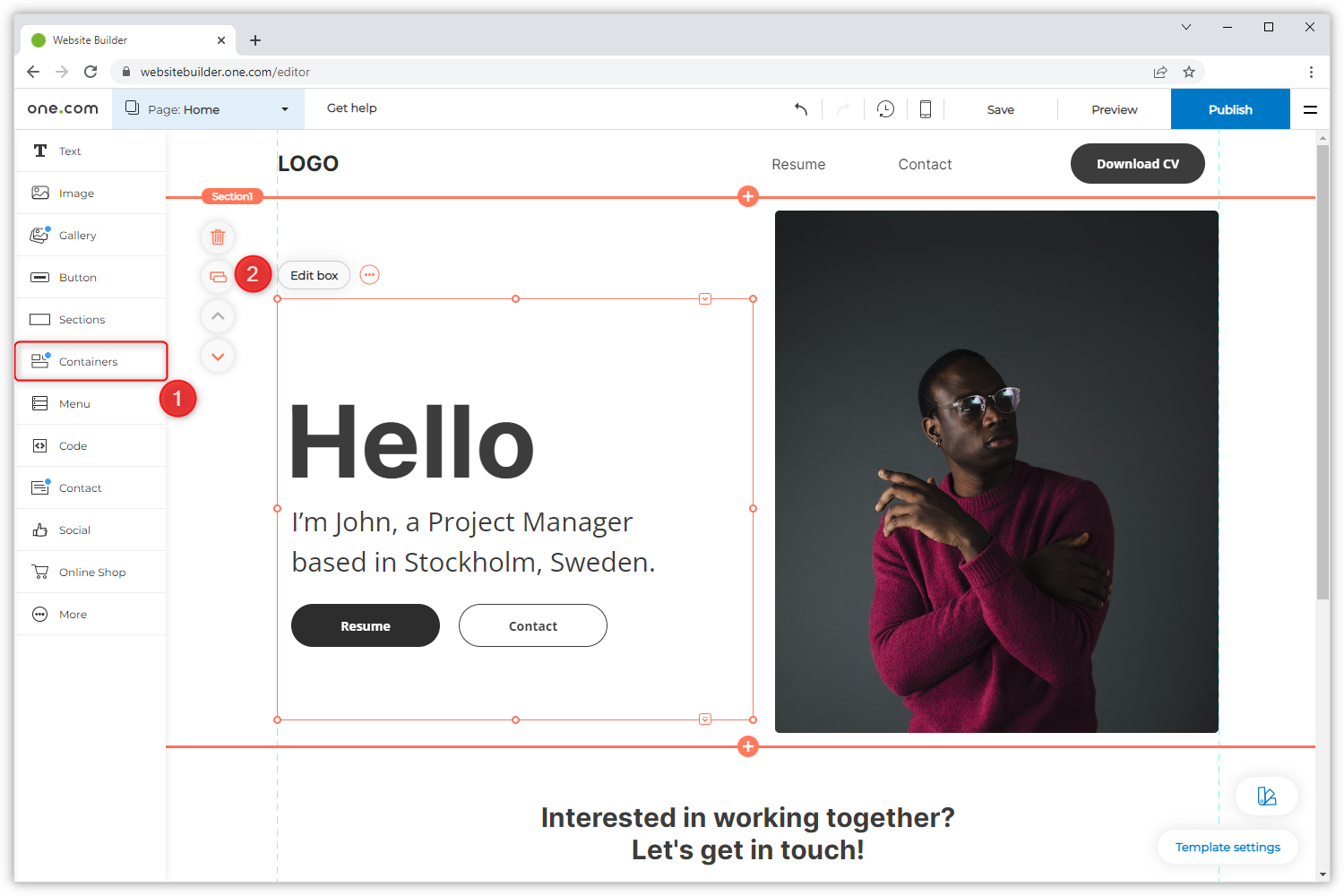 ---
What kind of containers can I use?
There are four types of containers:
Strip component
The Strip component always stretches over the whole width of your site. It is convenient as a background or banner.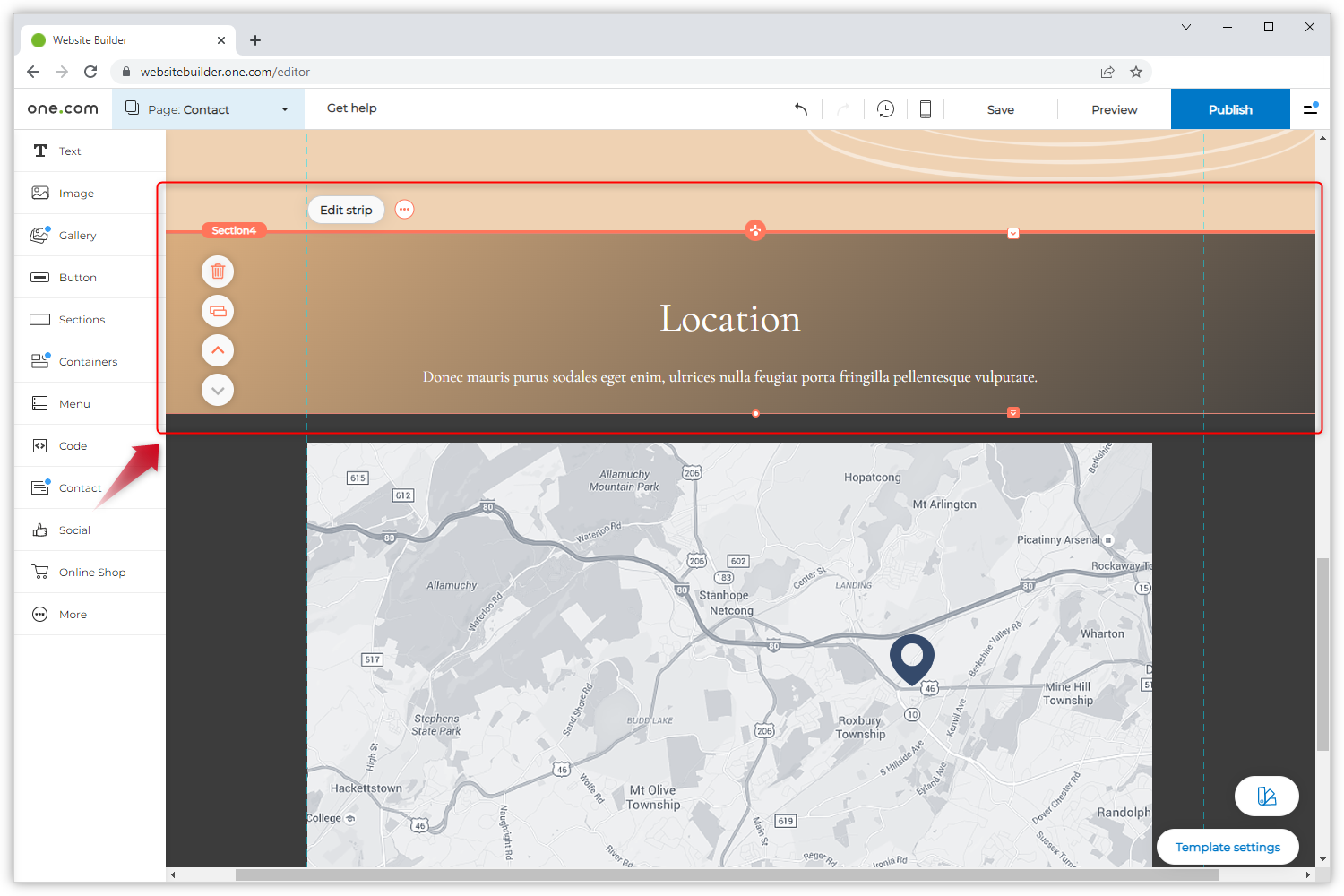 ---
Box component
The Box component is the most commonly used way of grouping components together, allowing you to make sure you can move these components as one. Grouping them in a box also ensures they stick together in mobile view. You can also use the box as a background.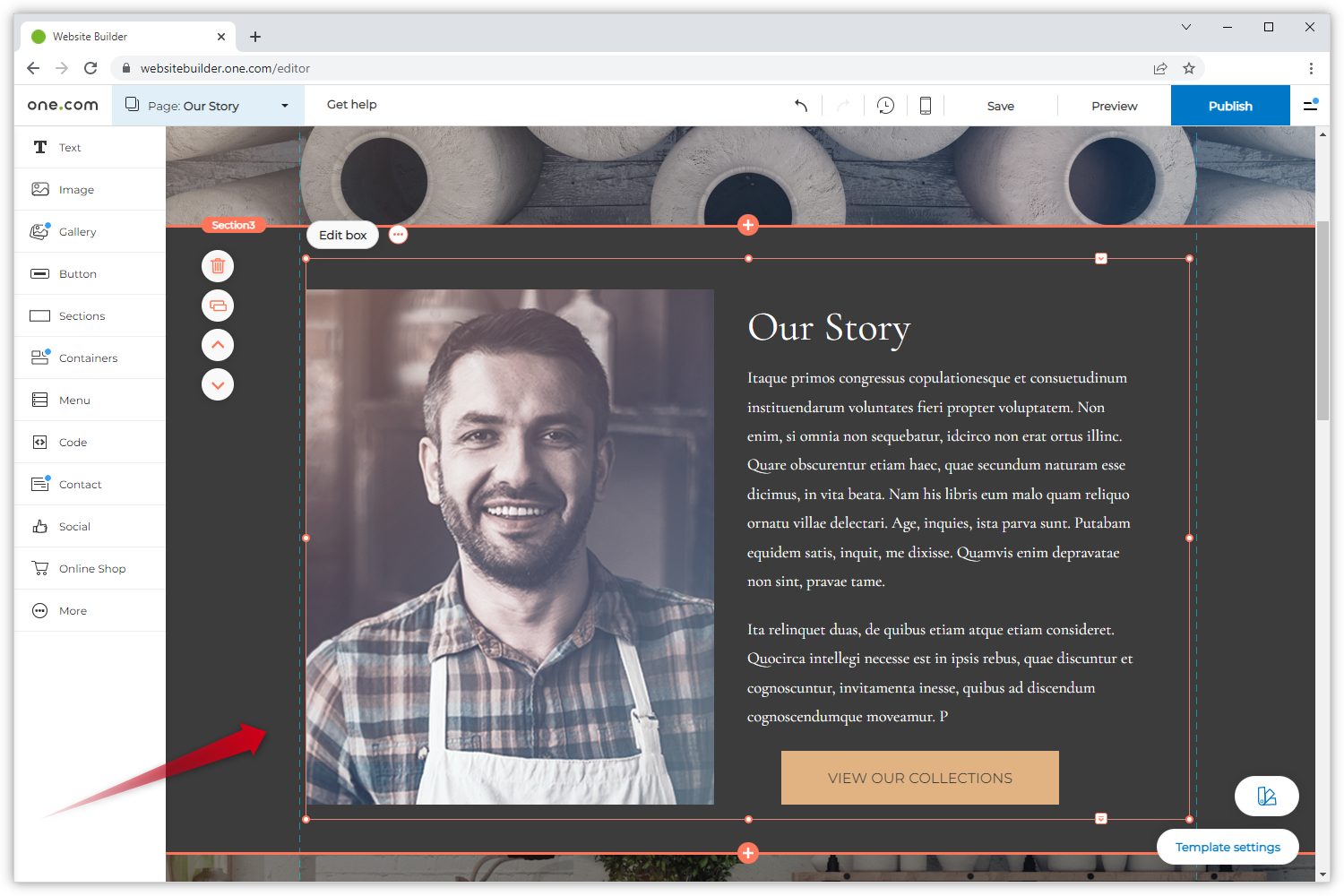 ---
Circle component
The Circle component works in the same way as a box. The only difference is that the corners of this component have been rounded to give the box a circular shape. In other words, if you want to use round boxes, we've already made them for you!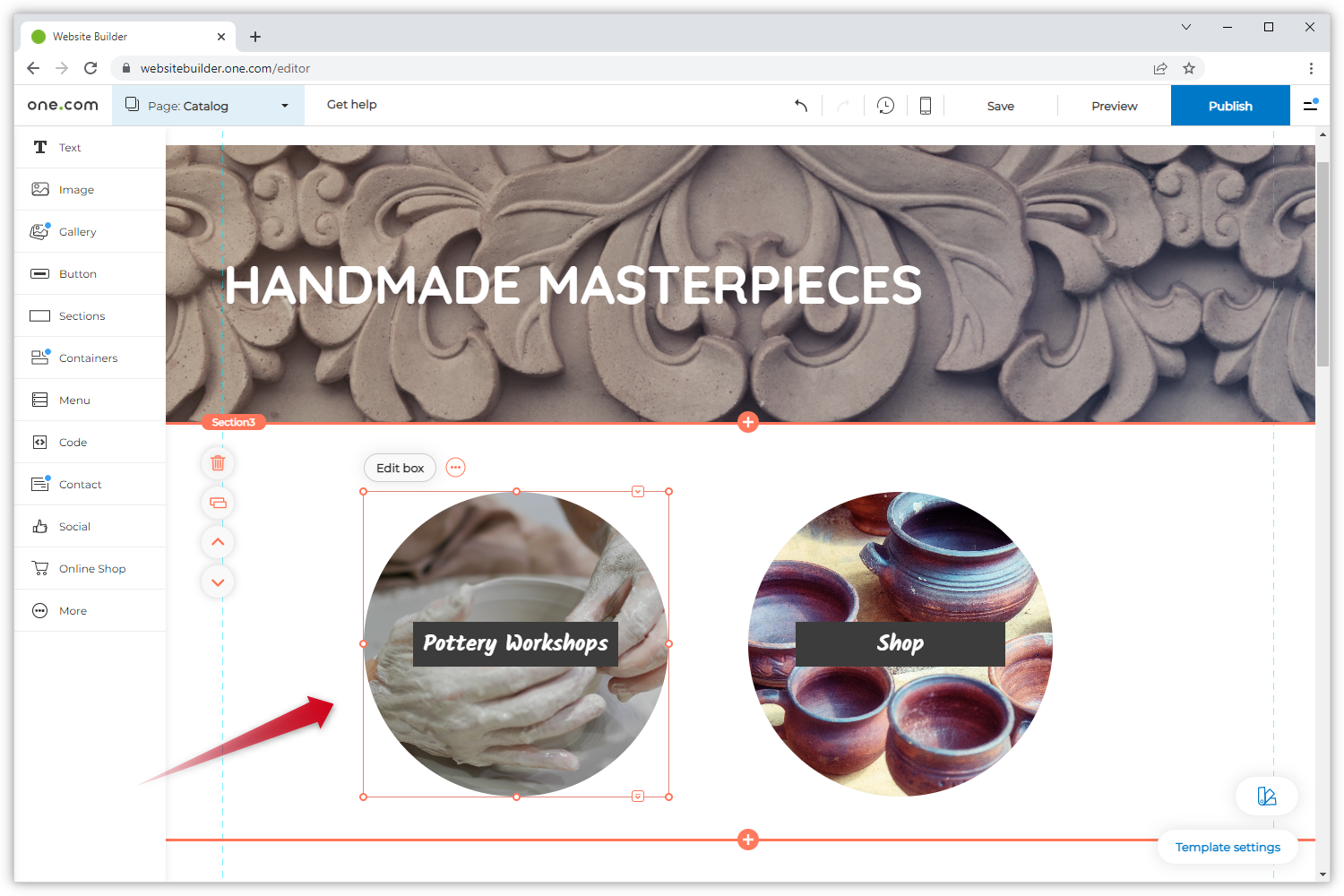 ---
Hover box component
The hover box allows you to create interactive elements on your site. This means that when your visitors hold their cursor over the box, it will play out some form of effect, depending on how you've put the component together.
It works like this: When you drag a hover box onto your workspace, you'll see two tabs on top of the box: default and hover. The first is what your visitors will see when they are simply on the page and see the box. The second is what will be shown once they hold the cursor over the box.
You can add things to these two "windows" depending on what you want the visitor to see in each one. Add images, text boxes, buttons, and more to create a unique effect. Top the whole thing off by adding just the hover effect you want by clicking on the Edit hoverbox tab and then selecting Hover effect in the floating menu that appears.
Tip: If you want to see your hover box in action, you can go into Preview mode and hold your cursor over the box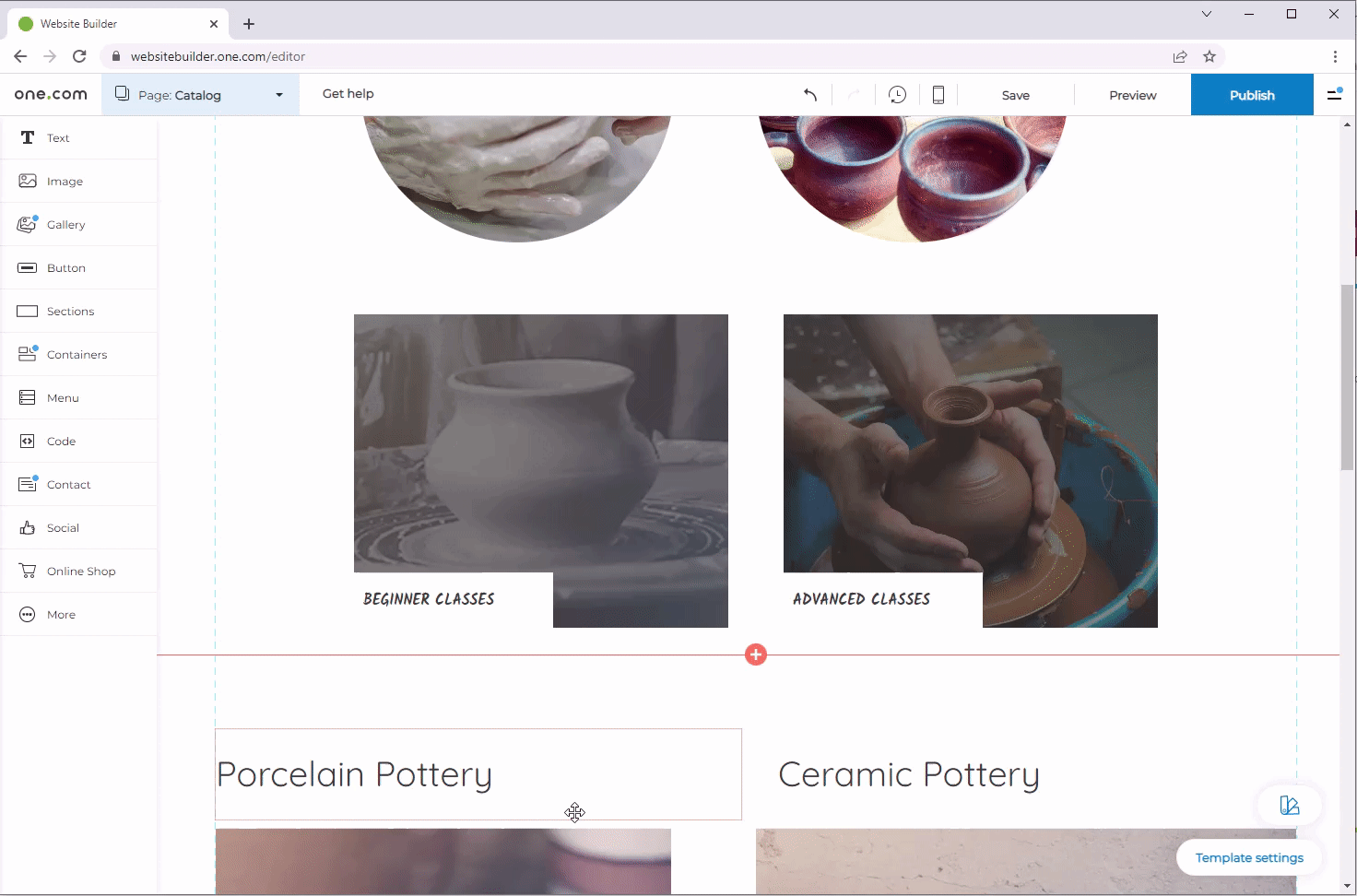 ---
Related articles: