You can determine the order in which products are shown in your shop; which one is shown first, second, and so on. You can sort them manually or by criteria like price and popularity. You can set the order for all products in your shop, but also for each category separately.
Log in to the control panel and go to the Online Shop administration.
Click Products in the menu to the left.
Click Categories.
Click All products or one of your existing categories.
Select how you want to order your products, or click on a product to drag it up and down and change the order manually. The top one will be shown first.
Click Save category in the top right corner.
Tip: Click Add category in the top right corner and create a new category and add products. Products can be part of multiple categories.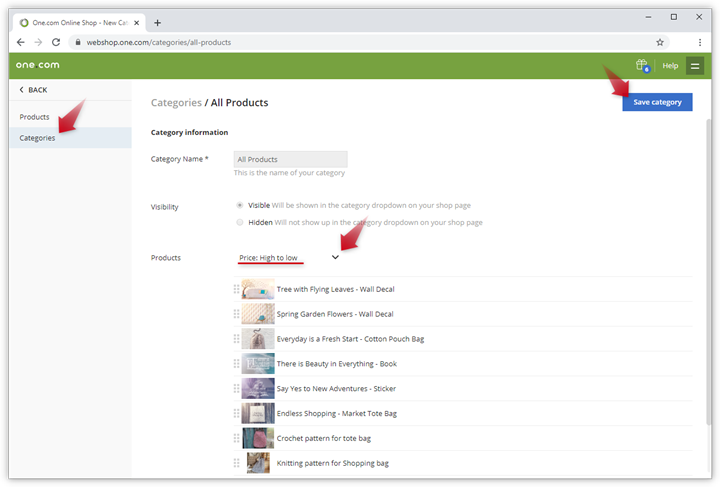 ---
Related articles: