In this article, we explain how you can give your customers the option to pick up their order at your physical store, instead of shipping it to them.
Log in to the one.com control panel and go to Online Store.
Click Settings > VAT & Shipping.
Scroll down to Local Pickup and click Add local pickup option.
Type in a title; this is what the option will be called in your shop.
Check if the address of your store is correct - it should be the address where your customers can pick up their order.
Enter custom instructions, like during which hours you are open.
Slide Mark as ready for pickup to "On" if customers can pick up their order as soon as payment is registered. Leave it to "Off" if you manually want to mark it ready for pickup, for example, if you need to prepare the order.
Click Save.
That's all! Customers who reside in the same country as your store can now select this option during checkout.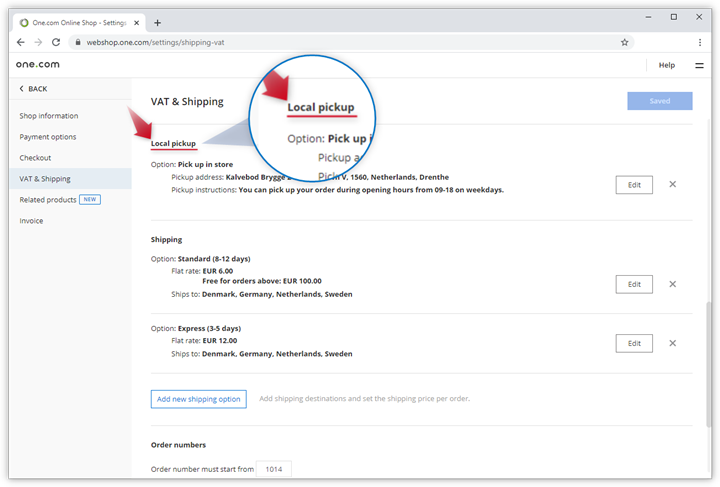 ---
Related articles: