In cases where we need to investigate an issue with your WordPress site closer, our supporters might ask you to provide a temporary guest user with administrator access.
---
Step 1 - Access your WP Admin
Access your WP Admin through the WordPress tile in your one.com control panel. Alternatively, you can type in /wp-admin in the URL after the location of your blog, like this: blog.one-example.com/wp-admin.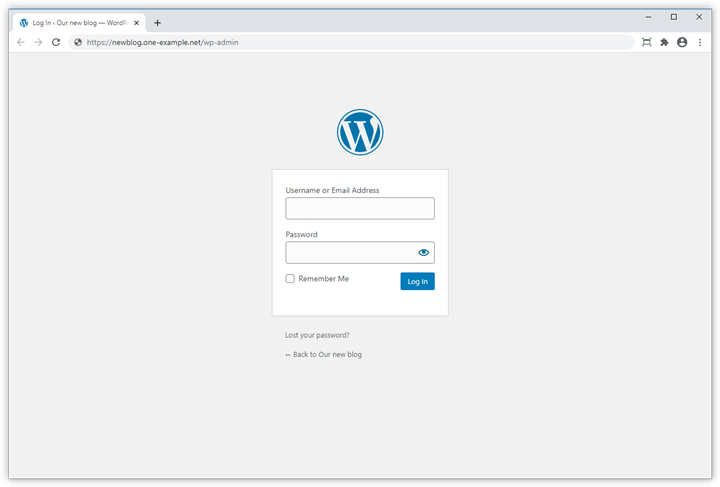 ---
Step 2 - Create a new user
Select Users in the menu on the left.
Click the button Add new.
Pick a username.
Add an email address that you have access to, so you can stay in control over your private information. If you do not have a spare email address for these purposes yet, we recommend that you create an email alias.
Select a password.
Select Administrator as the role for this user. Otherwise, our technicians will not be able to make the necessary changes to your WordPress site.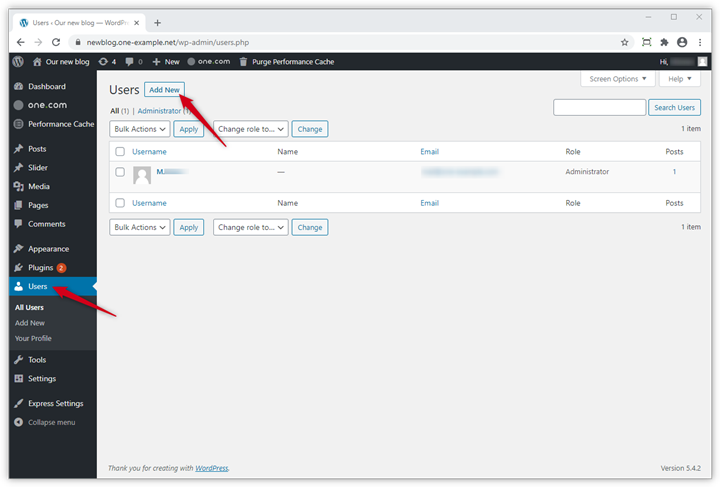 ---
Step 3 - Share the login data with our customer support
We recommend using Pastebin to securely share your login data with our customer support.
You can open Pastebin in your browser by clicking on this link: http://one-docs.com/tools/pastebin
Enter the login details for your new WordPress user in the text field.
Press the button Create link.
Copy the new URL from the browser or via the [Copy URL] button.
If you are chatting with one of our supporters, send the link via the chat. Our supporter will then pass it on to our technical team. If you are not on live chat, you can send the link via a support ticket, and explain step-by-step, how we can help you.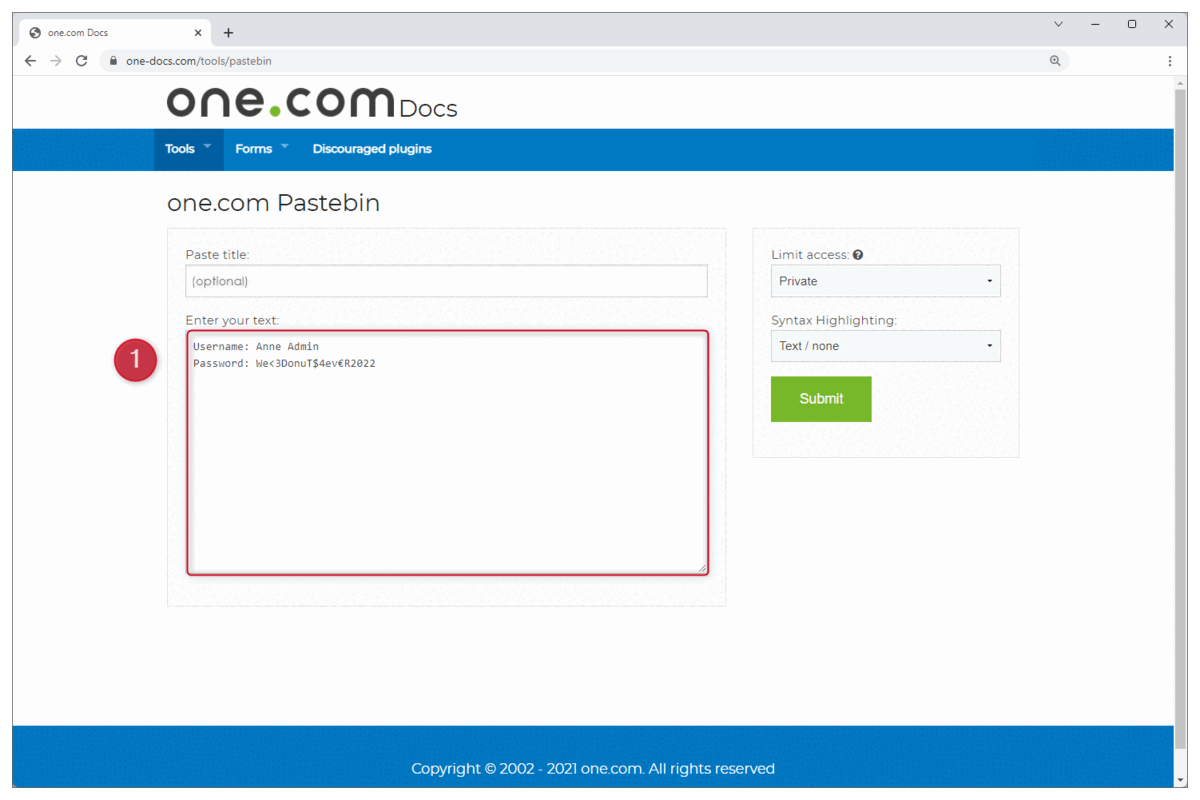 Note: After we have solved the issue, we recommend that you delete the guest user again.
---
Related articles: