With "Colour theme" in one.com's Website Builder, you can set a complementary colour scheme for your website and ensure that you use the same colours consistently across all pages.
It will also automatically change the colour of, for example, a button component, to fit with the background colour of the box, strip or section that it is placed in. You can always disable colour theming if you prefer to set your colours manually.
Note: Enabling "Colour theme" in an existing site will change all colours in your site to the palette you select. Disabling it will revert everything back to how it was before.
---
Enable Colour theme
Colour theme is enabled by default when you create a new website and is based on the template you select to start with. You only need to enable it, if you have an older website or if you disabled it at some point.
Click the Colour theme button in the bottom-right corner.
Click Get started in the menu to the left.
Click through the onboarding screens and finally click Apply colour theme.
Tip: You can also enable/disable "Colour theme" under "Settings" in the menu in the top-right corner.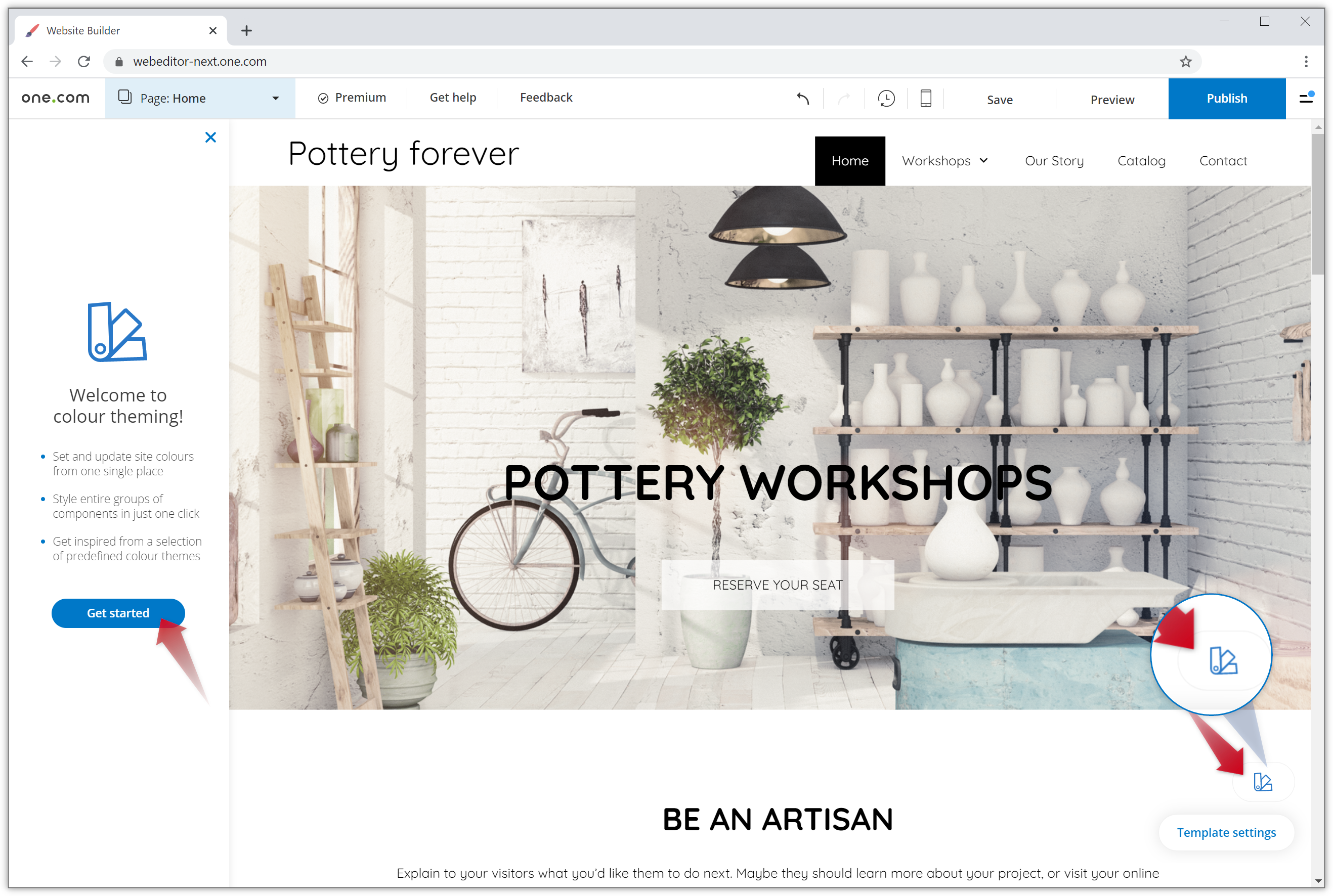 ---
Edit a Colour theme
To edit your colour palette, you first need to set a base colour for elements such as links and titles and then select one of the palettes complementing your base colour.
Click the Colour theme button in the bottom-right corner.
Click the pencil icon next to the active colour palette.
Click the base colour to change it to a colour of your preference.
Select one of the colour palettes below.
Click Finish editing at the bottom of the screen to save your changes.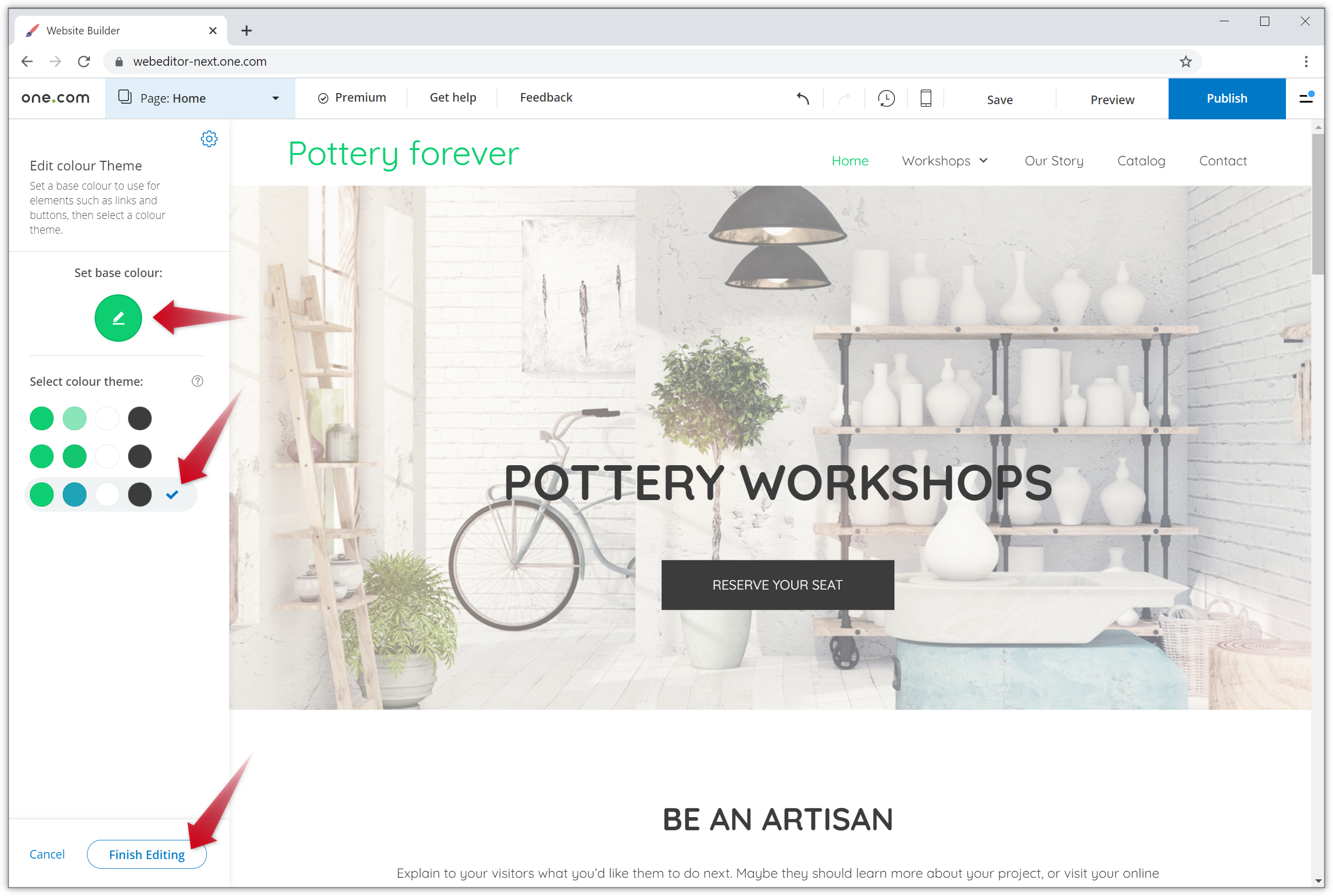 ---
Disable Colour theme
If you prefer to select colours manually, then you can easily disable colour theming. If you enabled "Colour theme" manually, disabling it will revert all colours back to how they were before.
Click the menu in the top-right corner and select Settings.
Click Colour theme in the menu to the left.
Move the slider to the left to disable it.
Click Done.
Click Save and Publish to make your changes visible online.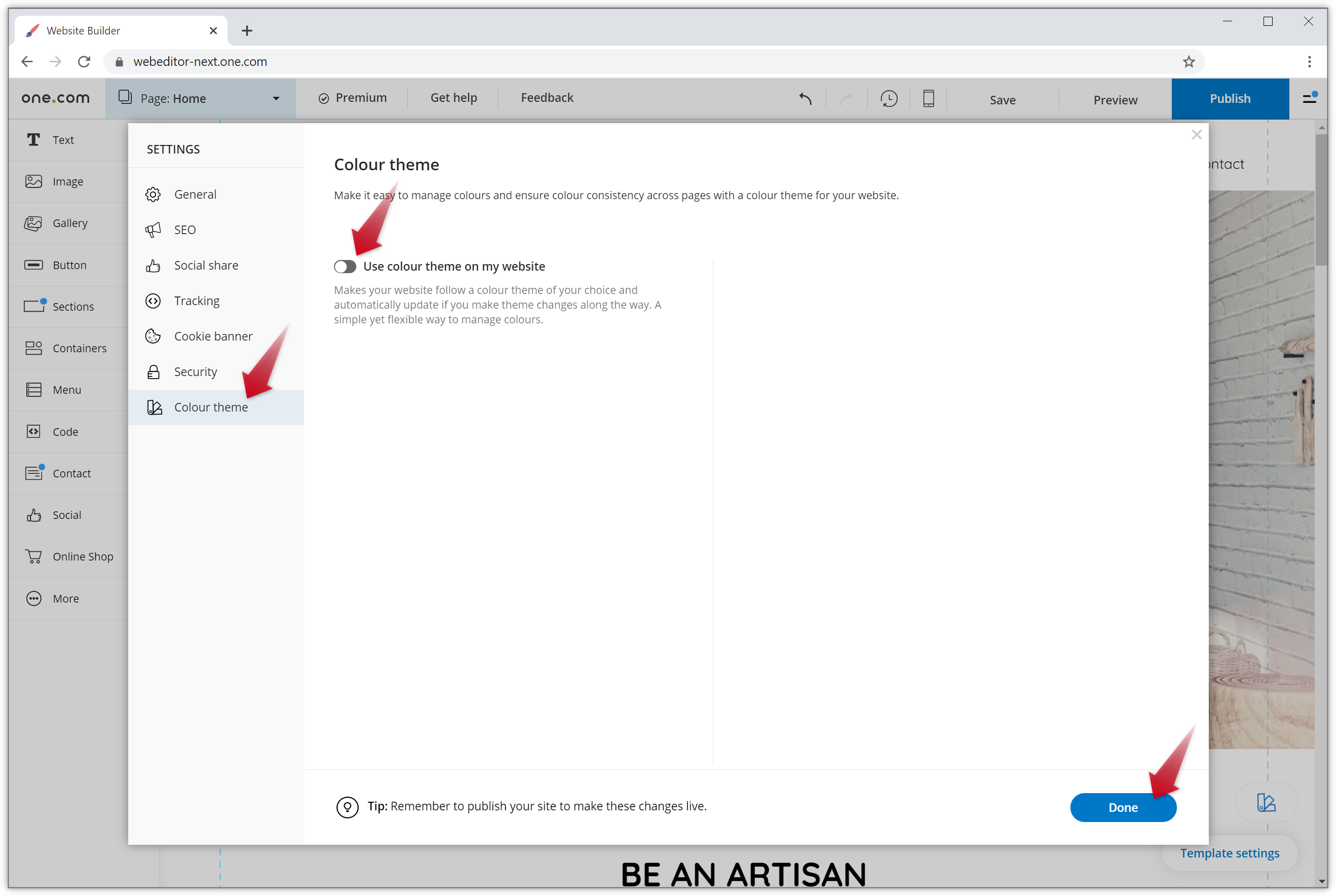 ---
Related articles: