Changing a WordPress theme affects the style and design of your site, while the content on pages and posts stays the same. You can easily change your WordPress theme in WP Admin, and in this guide, we show you how.
Note: If you cannot access WP Admin, it is also possible to switch to another theme from your database.
Open your WP Admin.
Click Appearance in the menu to the left to see an overview of all your installed themes.
Click Add new at the top of your screen, or click one.com themes to browse for exclusive themes developed by us.
When you've found a theme you like, move your mouse over the theme and click Install.
Go back to Appearance, move your mouse over the theme you just installed and click Live Preview to see how it looks on your site.
If you are happy with the result, click Activate.
Tip: When selecting a theme from third parties, make sure to pick one that is getting updated regularly. Themes that don't get updated might become incompatible with new WordPress versions and vulnerable to hacks and malware.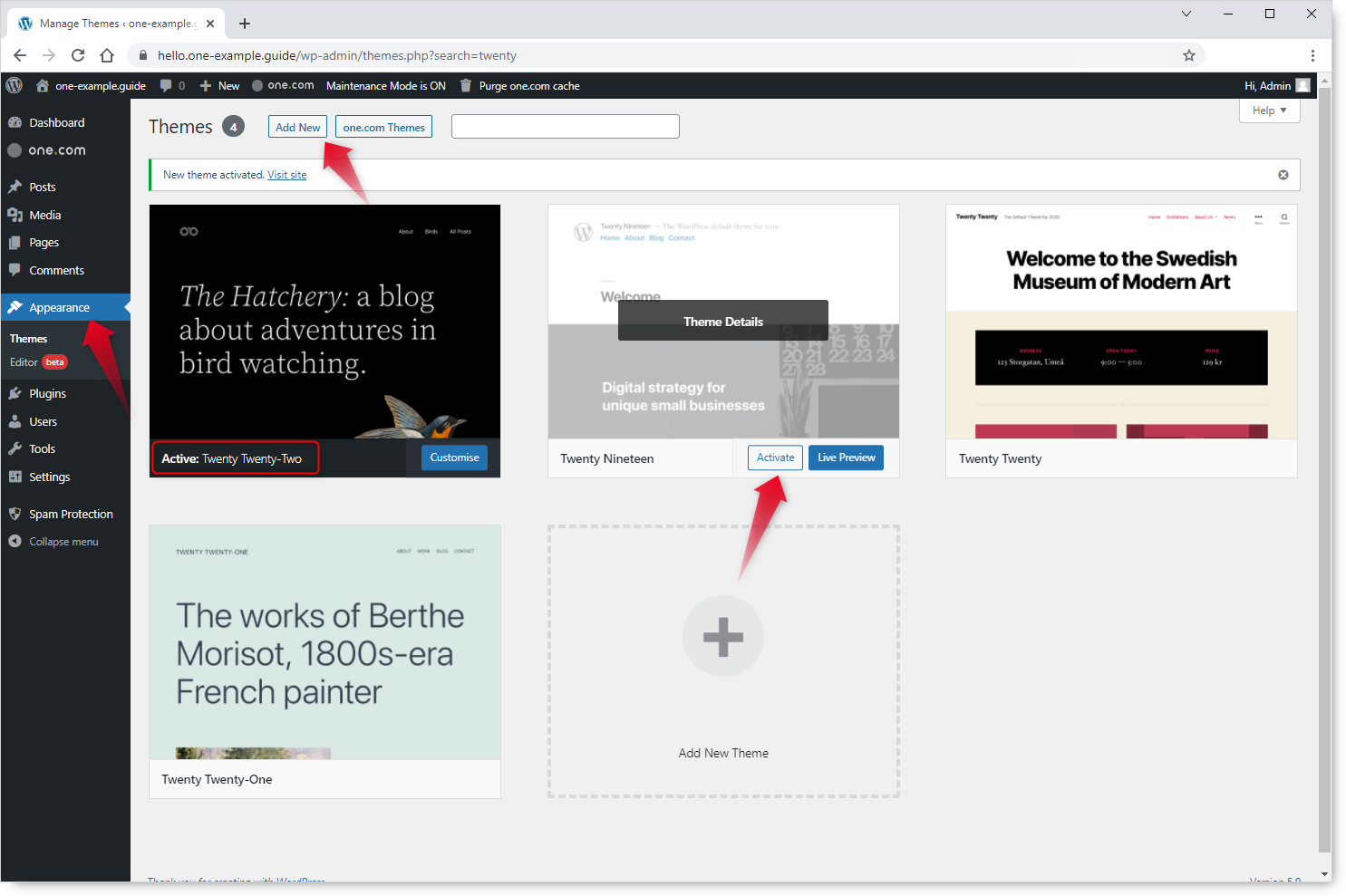 Related articles: