As a company, you might want to show visitors of your website when your business is open. Use the opening hours component to add this information to your website easily. You can update your opening hours in your website settings.
---
Step 1 - Add the opening hours component to your page
Log in to your one.com control panel and click Website Builder.
Click Contact in the menu to the left.
Select the opening hours component and drag it to your page.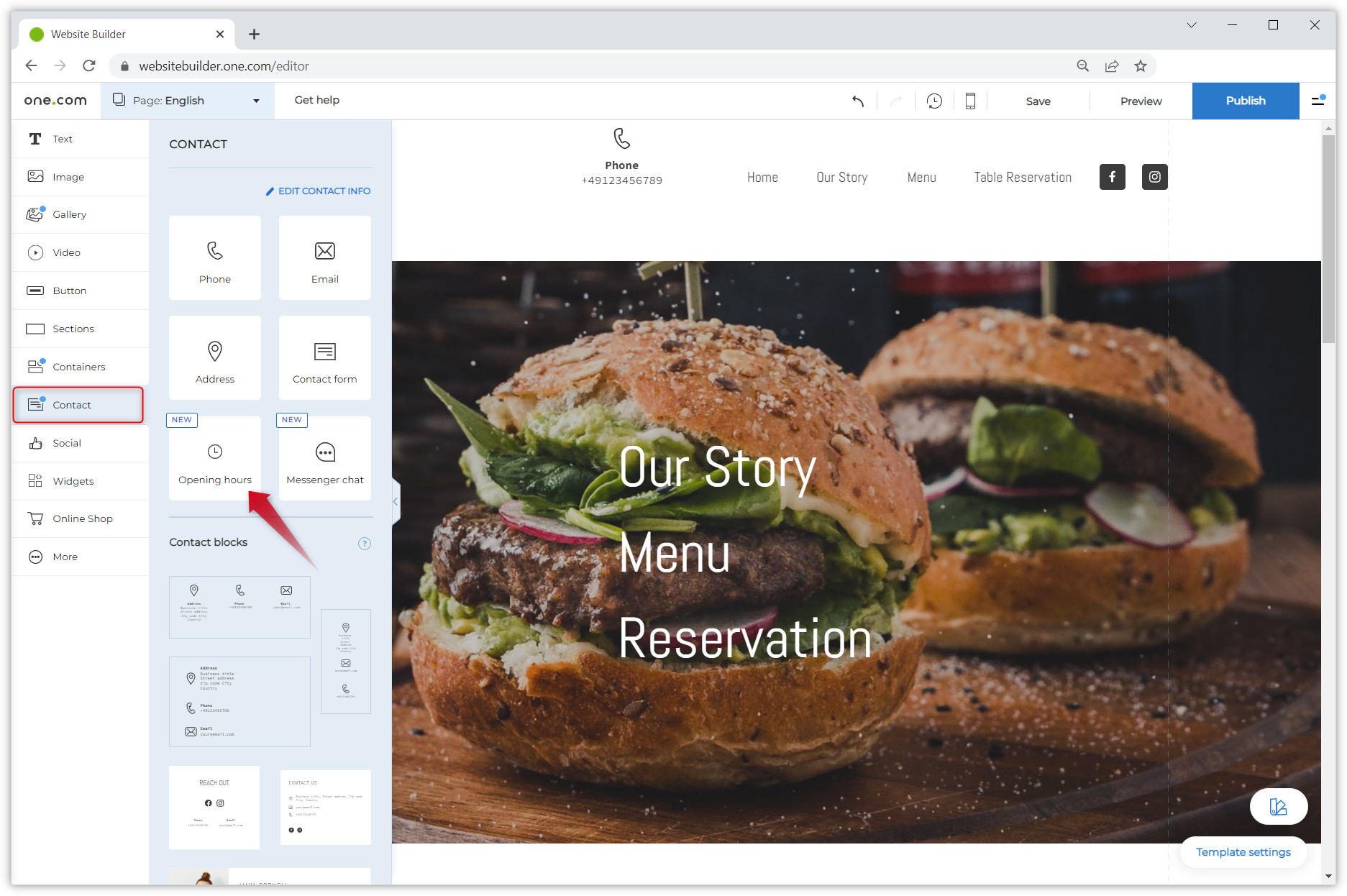 Note: If you want your opening hours to show on all pages of your website, we recommend adding them in the header or the footer section.
---
Step 2 - Edit the opening hours
Next, you need to add the actual opening hours of your business.
Click on the opening hours component and select Change opening hours.
A pop-up window with your general settings will open.
Check the box next to each day that you want to add opening hours. Leave the box unchecked for days when your business is closed.
Add the opening hours for each day. You can specify opening hours in 15-minute intervals.
Click Done.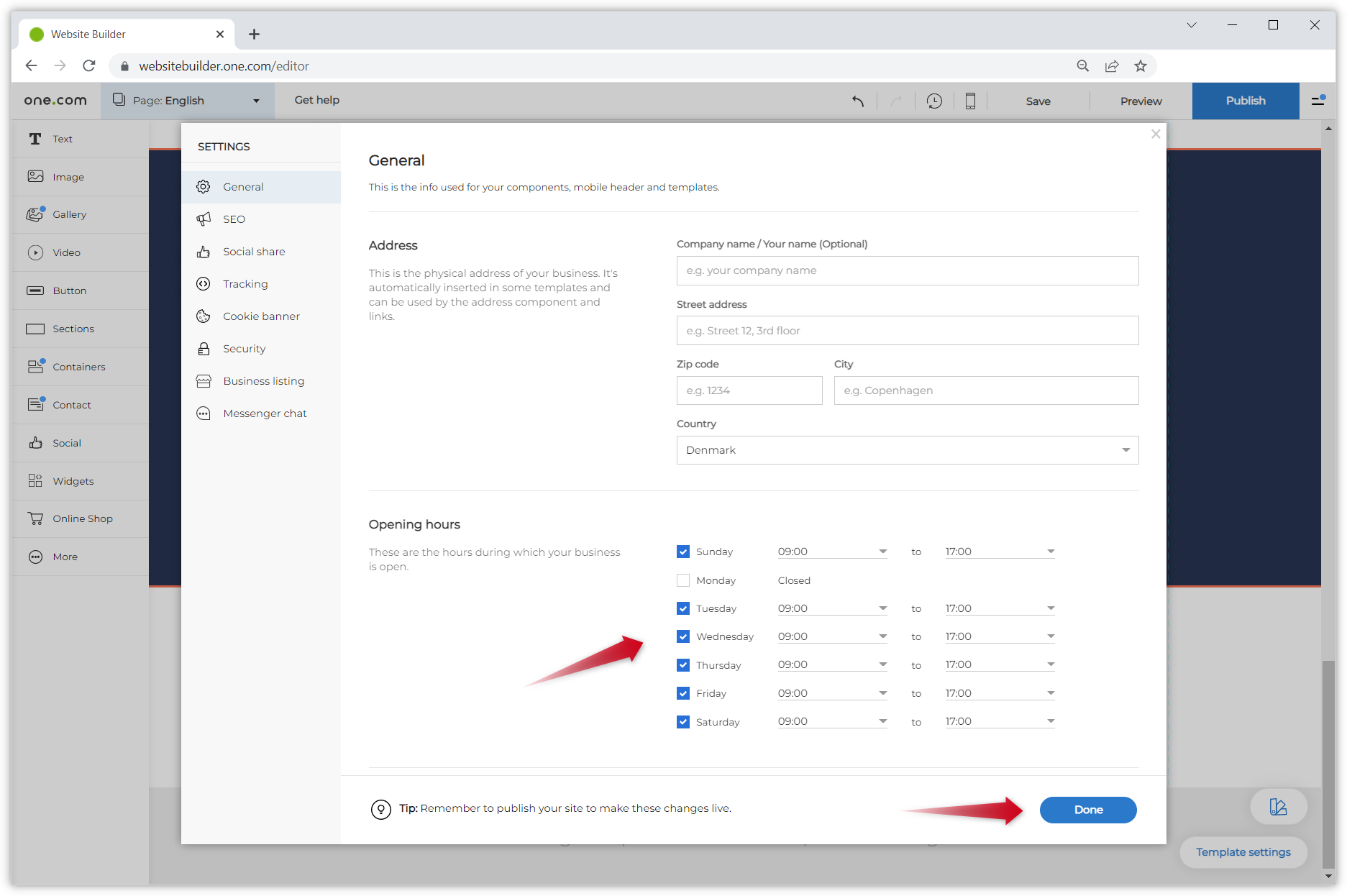 ---
Step 3 - Manage the layout and style of the opening hours
You can also adjust the style and appearance of the component to make it look exactly as you want it to.
Click on the component and select Settings.
Adjust the format of the component. You can, for example, pick the hour format and on which day your business week starts.
Adjust the style of the component. You can change the font, line spacing and highlighting of the text.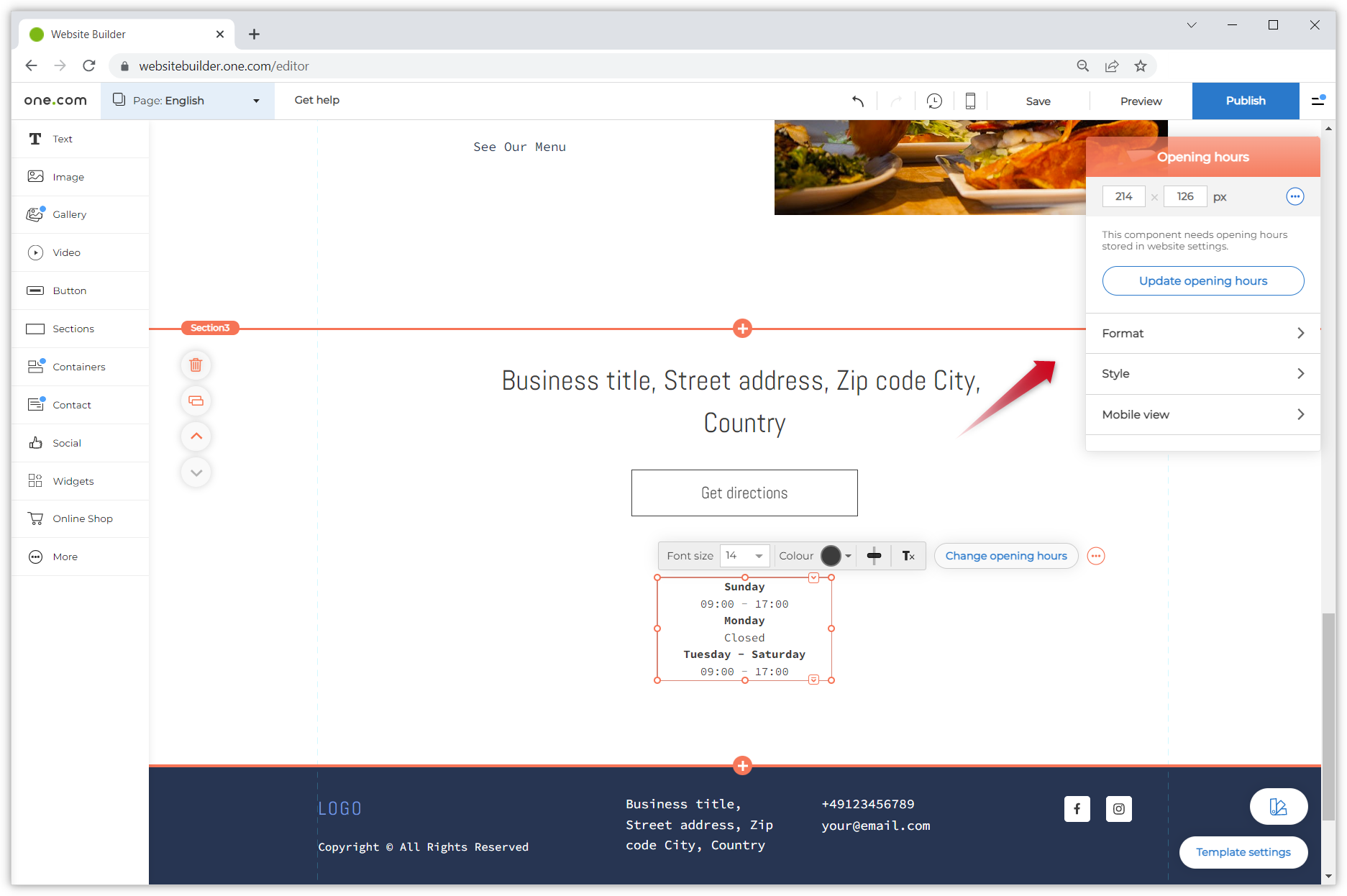 ---
Step 4 - Done!
Double-click on the component to get the options to change font size, colour or alignment of your text.
Click Save and Publish to make your changes visible online.
That's it! You have now added your opening hours to your website.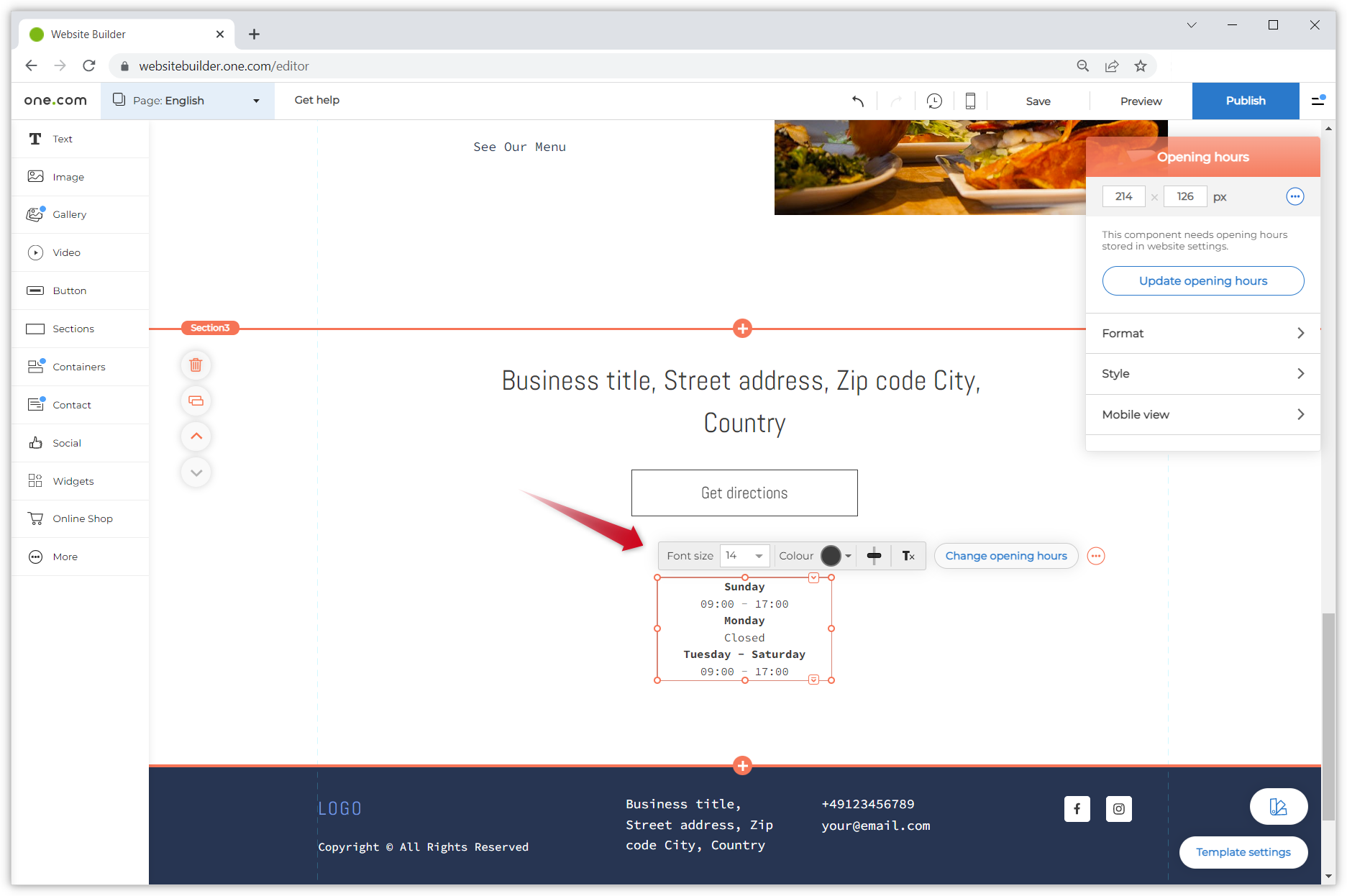 ---
Related articles: