In general, it is important for the performance and security of your WordPress website to keep all themes and plugins up to date. However, in some cases installing the latest version of a plugin or theme can lead to issues with your website and it might be necessary to reverse the update. This guide illustrates how to roll back a plugin or theme.
---
Step 1 - Download the plugin WP Rollback
First, you need to download a plugin that is designed to help you with the rollback.
Go to wordpress.org to download the WP Rollback plugin.
Upload the plugin to your WordPress dashboard and click Install now.
Click Activate Plugin.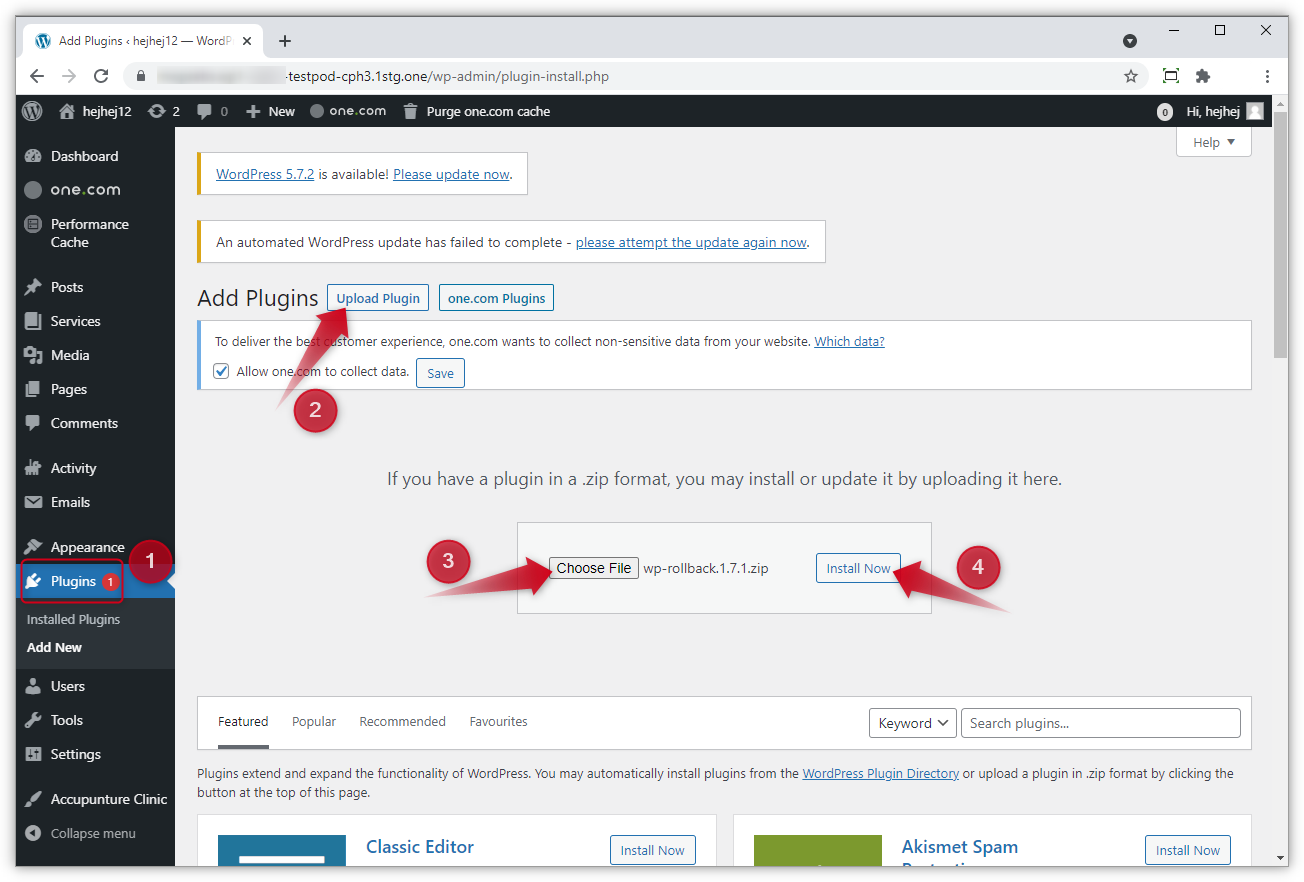 Note: The WP Rollback plugin is a third party product that has not been developed by one.com. If you experience any problems with the plugin itself, please contact the developer.
---
Step 2 - Initiate the rollback
Once you have installed and activated the WP Rollback plugin, you can start the rollback.
Note: We recommend that you create a backup of your web space and your database before starting the rollback.
Find the plugin or theme that you want to set back to a previous version, in your WordPress dashboard, and select Rollback.
Choose which version you want to reverse the plugin or theme to.
Click Rollback.
Confirm the action by also selecting Rollback in the pop-up window that will be shown.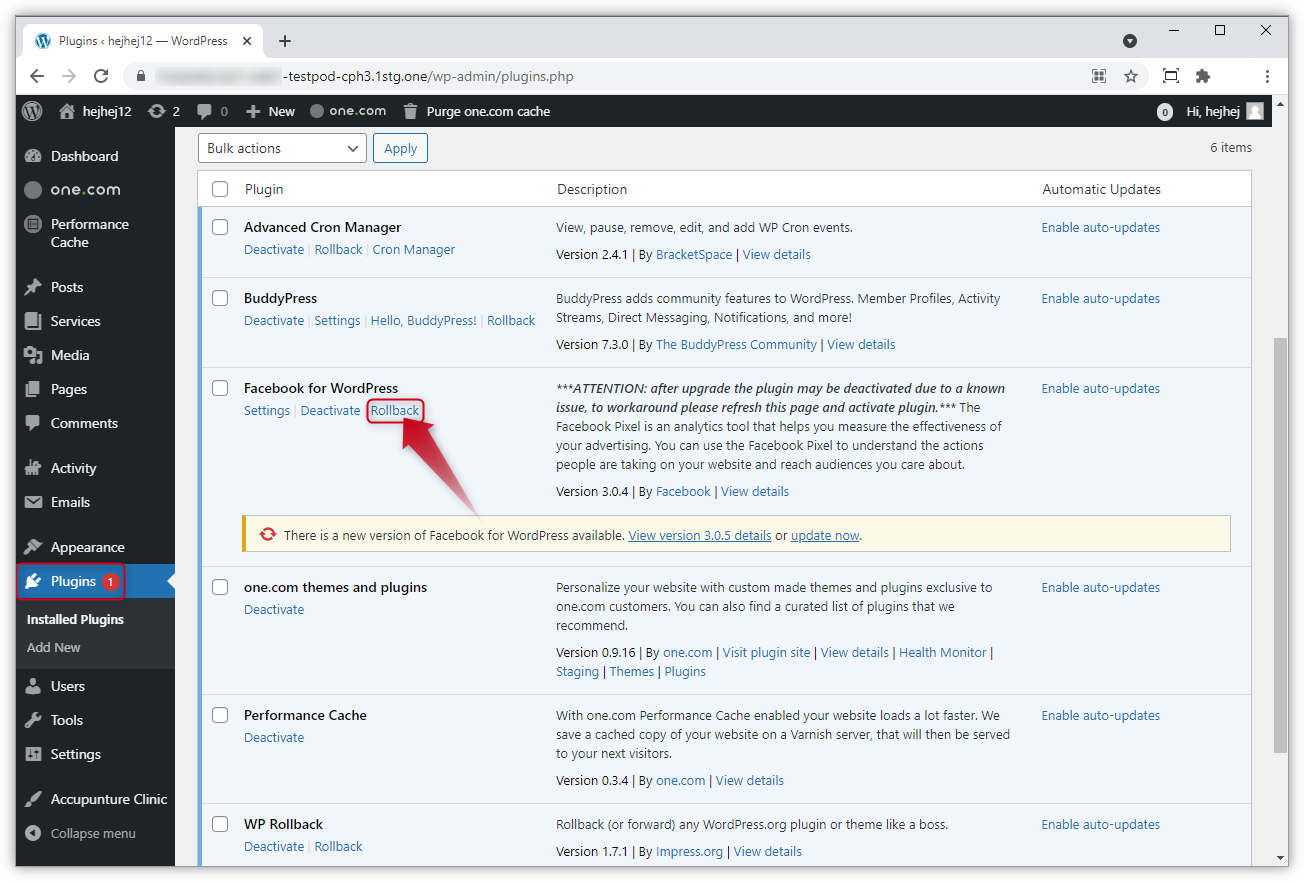 ---
Step 3 - Done!
That's it - you have now successfully rolled back the plugin or theme to its previous version.
---
Related articles: