In this article, we explain what has changed with the handling of .dk domains and how to transfer your .dk domain to one.com.
---
What has changed with the handling of .dk domains?
Previously all .dk domains were registered directly with DK Hostmaster. This meant that all changes, renewals and contact regarding your .dk domain was handled by DK Hostmaster, even if you managed your email or website through one.com.
Now, however, you can transfer your domain to one.com. By letting us take care of your domain, we can ensure it runs as smoothly as possible. Some of the advantages of moving the domain to one.com include:
Subscription and domain management in one place
Automated renewal to ensure your invoice is paid on time
Phone support (only available in selected languages)
Manage all contact regarding both your subscription and domain with our support.
Note: In some cases, we cannot transfer the domain from DK Hostmaster to one.com. This could be because your subscription details don't match the domain owner details or because DK Hostmaster is blocking the move. Please contact our support if you are unsure why your domain can't be transferred.
---
How do I make one.com the registrar for my .dk domain?
If you don't already have an account with us for your .dk domain, please follow this guide instead.
If you already use our services, the transfer is effortless. Simply follow the steps below:
Log on to the one.com control panel.
If you have more than one domain, please select the domain you want to transfer in the top left corner.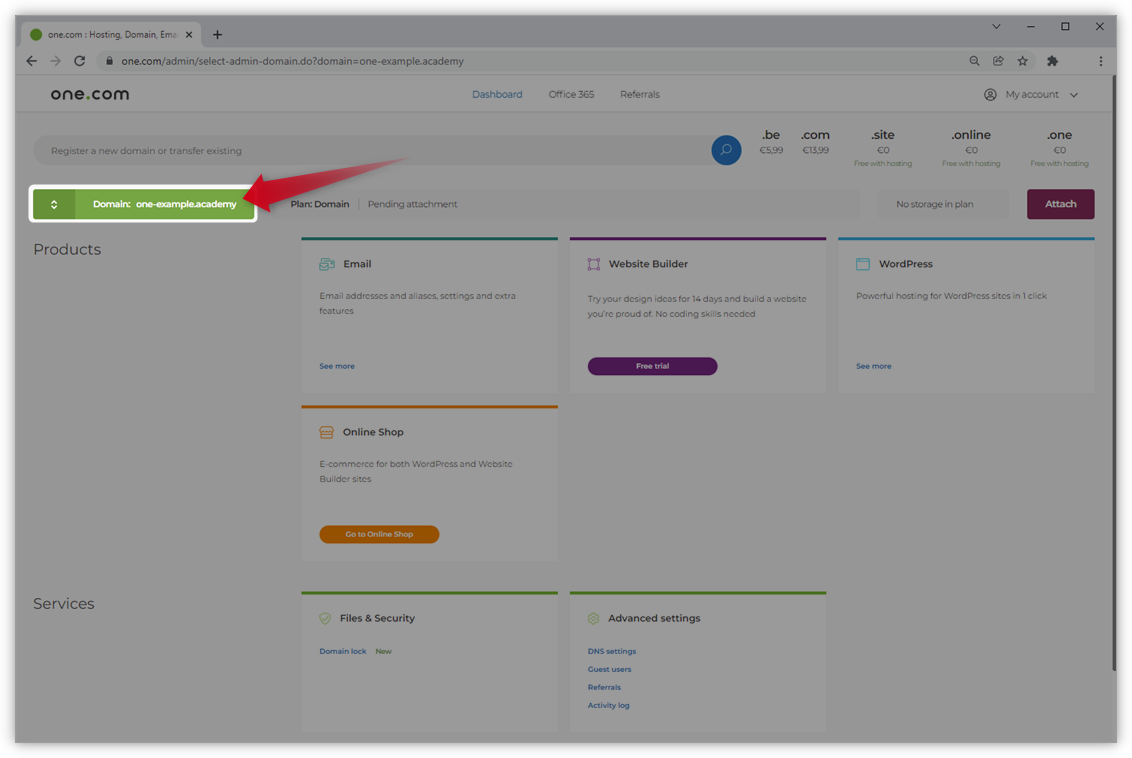 You should now see a message in a blue box asking if you would like us to handle your .dk domain. Click Yes, please to continue with the transfer process.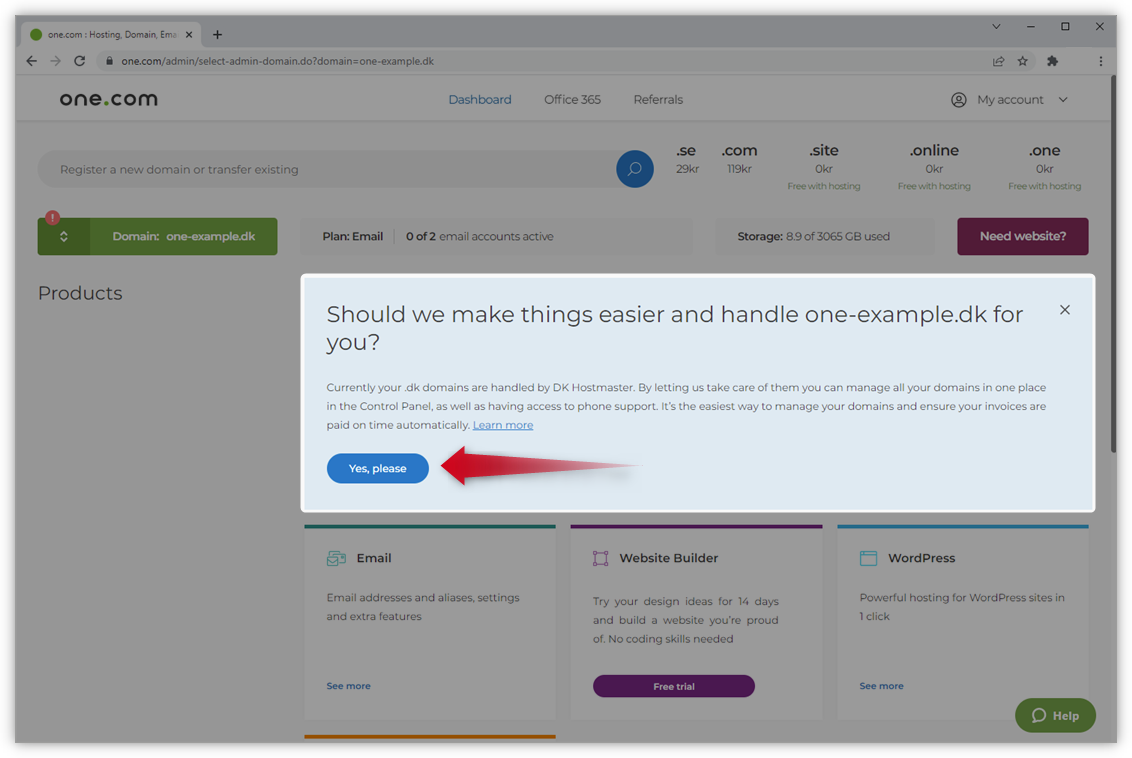 A pop-up window will appear. Click Yes, please once again to continue.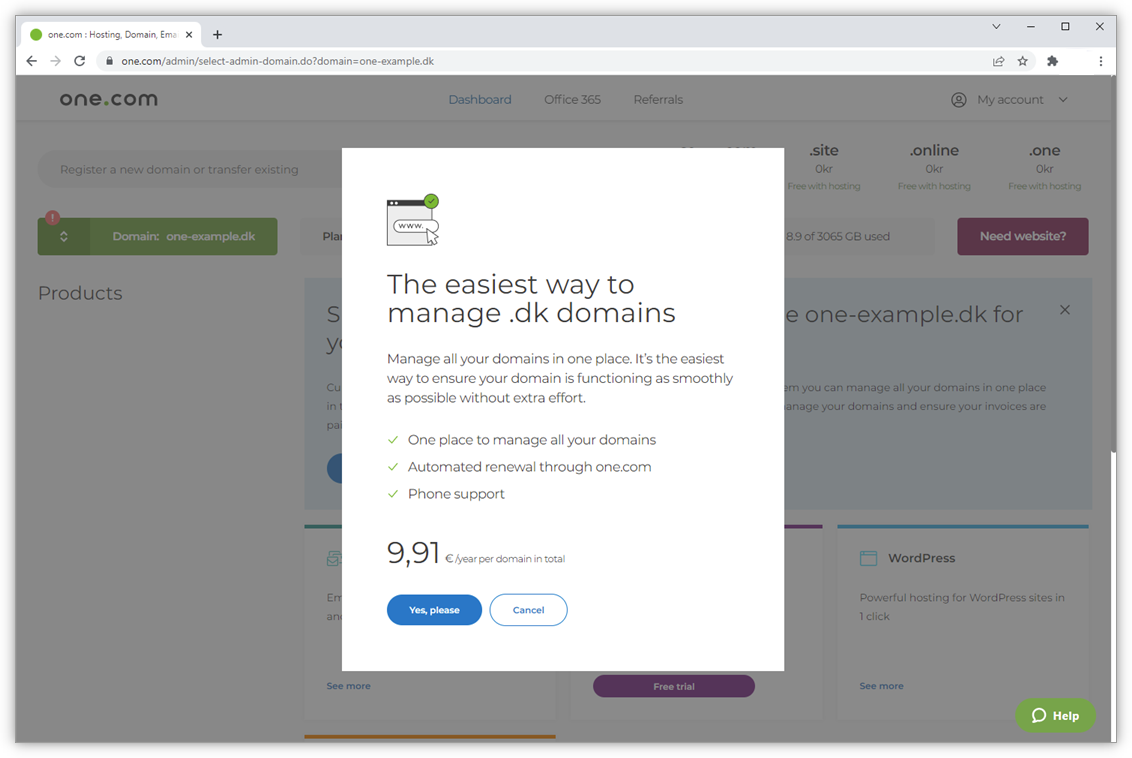 On the next page, click Confirm.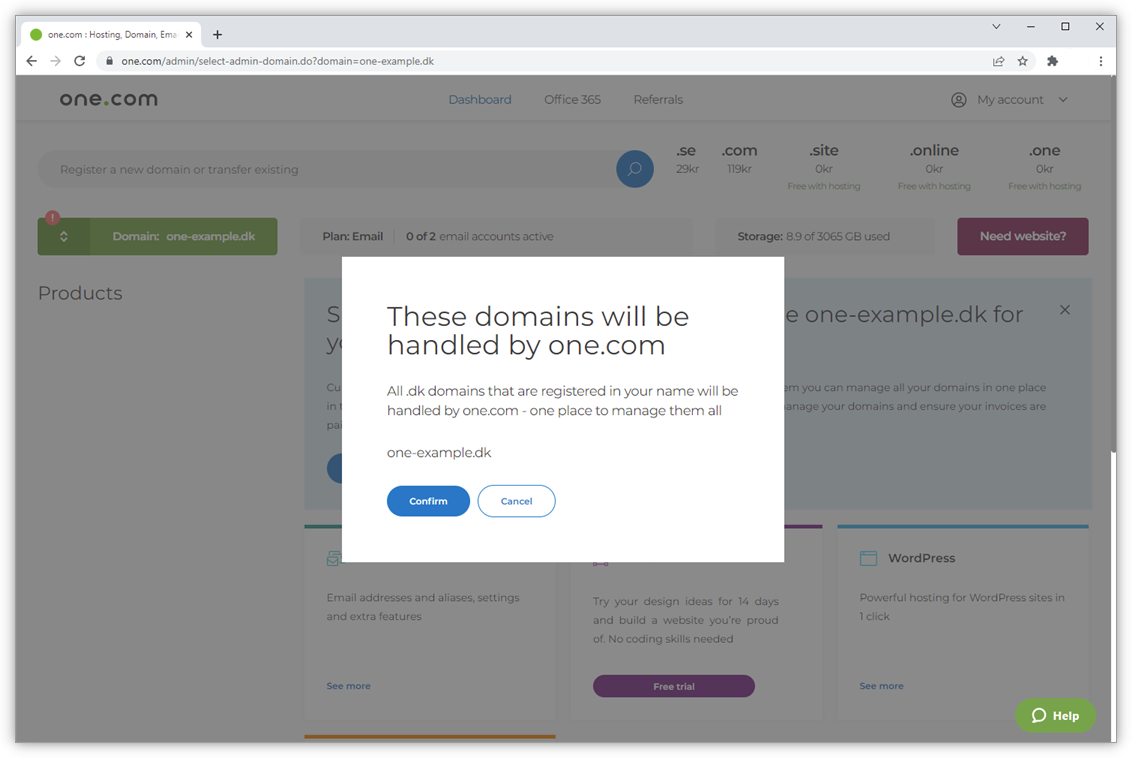 All done! The transfer of your domain has started and will be completed within 24 hours.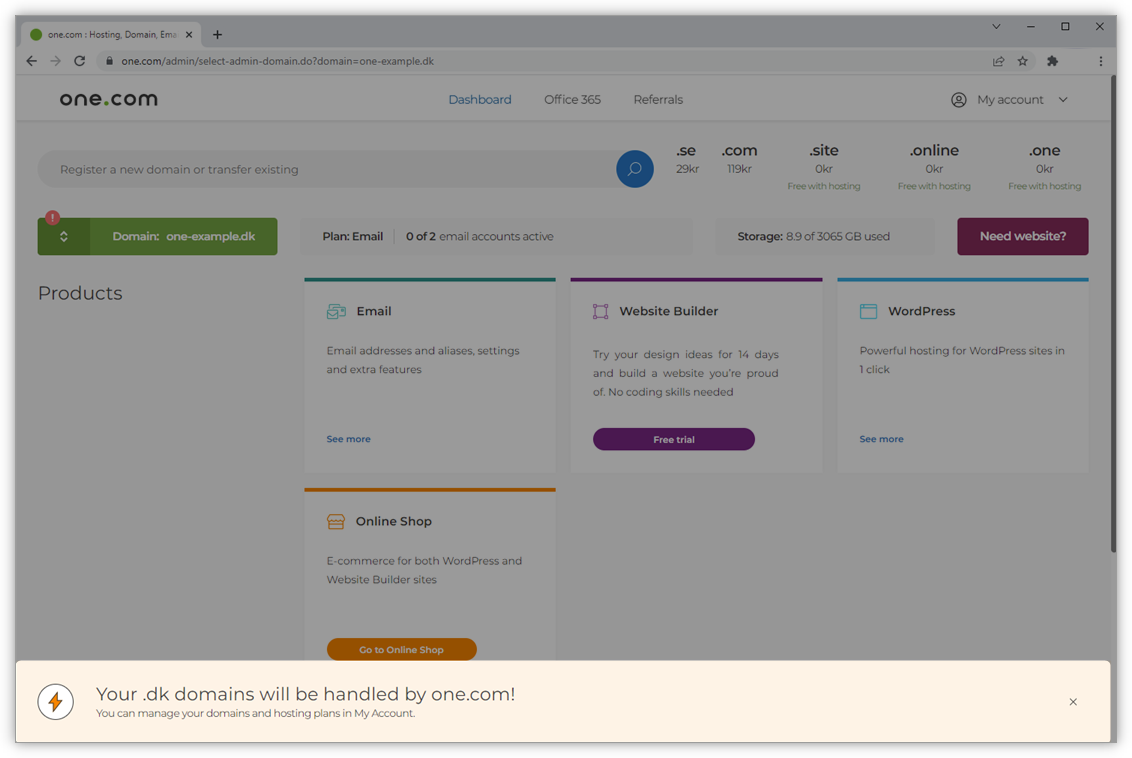 ---
Related articles: