This guide shows how to delete emails in Webmail, for example, to reduce your email storage.
---
Step 1 - Log in to Webmail
Open www.one.com in your browser.
Click the Login button in the top right corner and then choose Webmail.
Tip: You can also go directly to the login page by typing mail.one.com in your browser.
---
Step 2 - Check how much space you're using
Start with checking how much space you're currently using for your account in Webmail. You can see your usage below your list of folders in the bottom left corner of the mail overview page. This is continuously updated.
We've also made this visible in the one.com control panel on the Mail administration page. Here it's updated only once a day.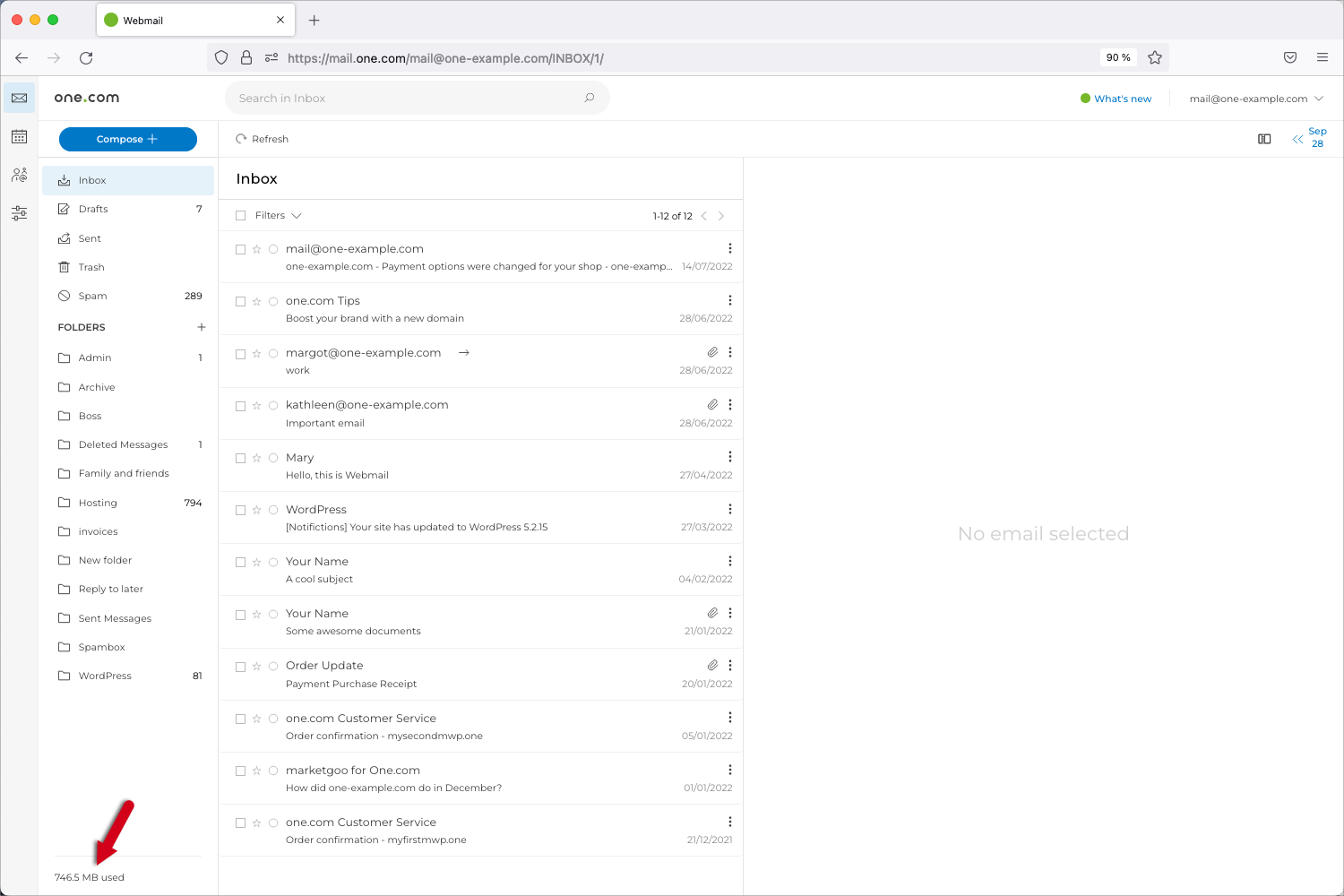 ---
Step 3 - Select the emails you want to delete
When logged in to Webmail, select the emails you want to delete by checking the boxes to the left of the emails, and then click Delete in the menu on the upper left side of your screen. You'll see how many emails you have selected when checking the boxes.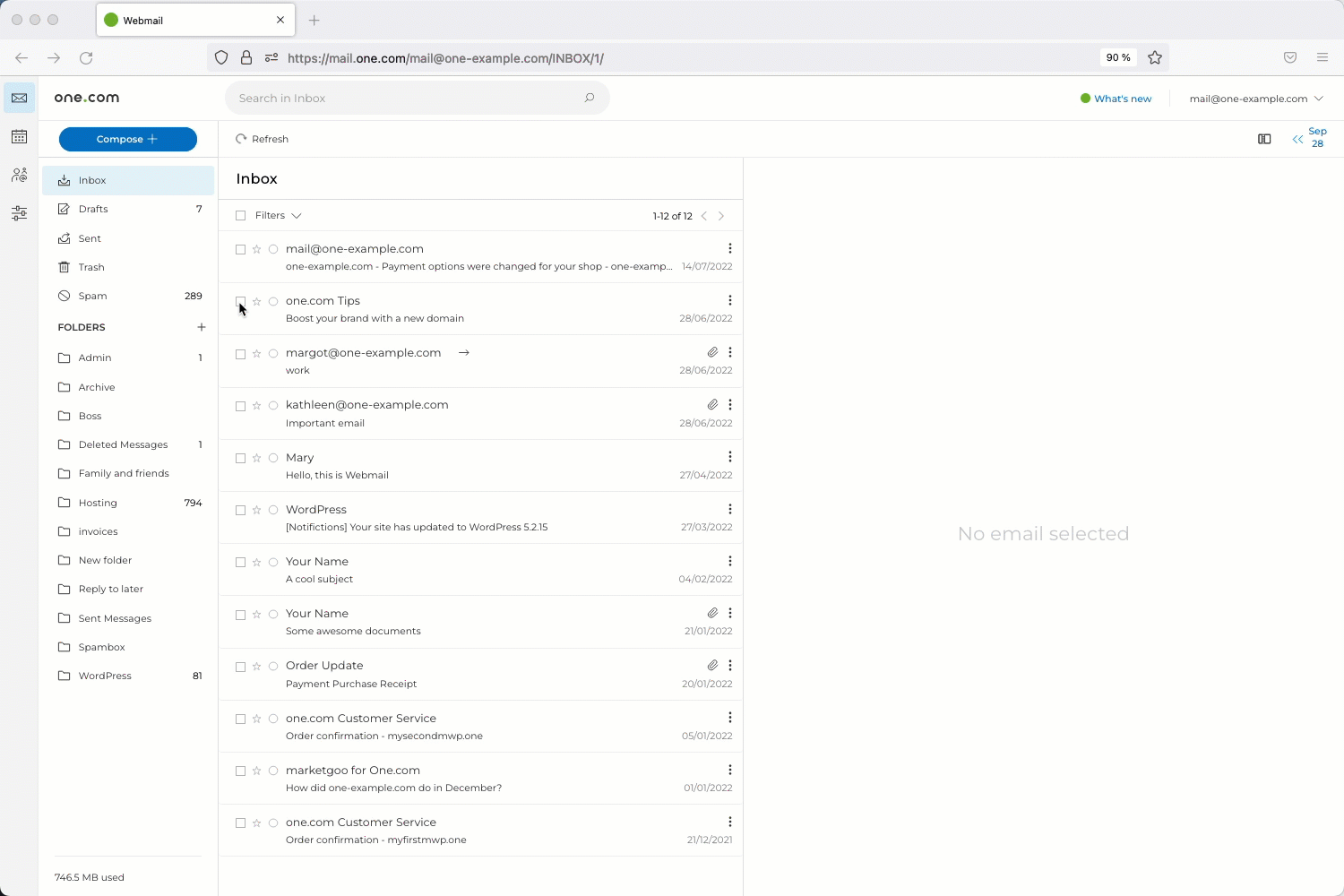 To mark all emails on one page, tick the top checkbox to the left of Filters.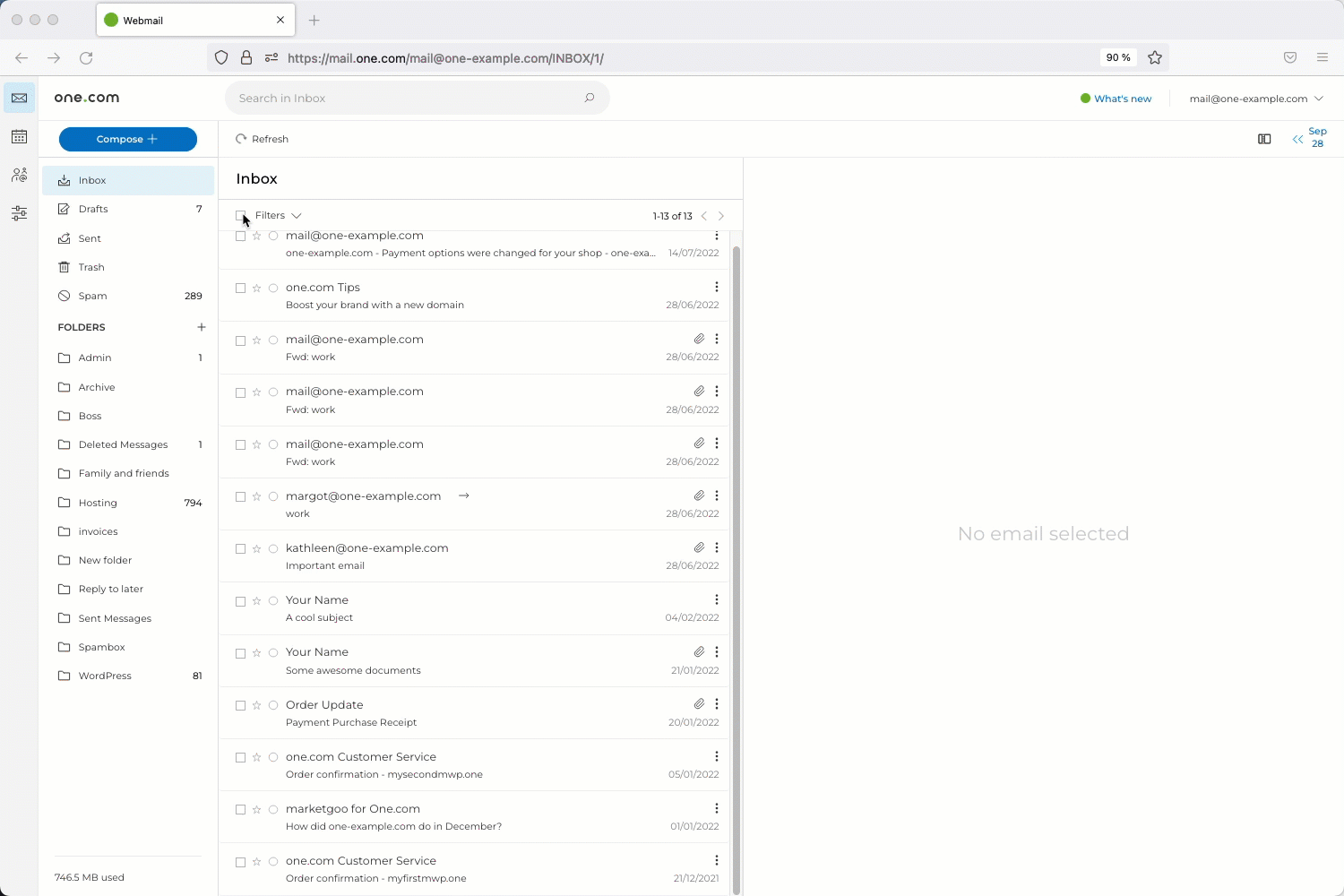 You can also search for emails from specific senders, subjects or terms that are used. Use the search box at the top of your inbox. Press enter after typing in your search word.
Tip: Webmail shows 50 emails per page by default, but you can change how many are showing under Settings → General → Mails per page. Here, you can choose 50, 100, 150, 200, or 250 emails per page. Changing Mails per page will make your job faster since you can delete more emails at once.
---
Step 4 - Empty your Trash folder
After you've deleted the emails, go to your Trash folder and delete all the emails here as well. You can hover over the Trash folder, click the three dots and then Empty trash to delete all emails in this folder. The emails in this folder also take up storage space and need to be emptied.
Note: Please log out and log in again to refresh your total usage when you've deleted emails.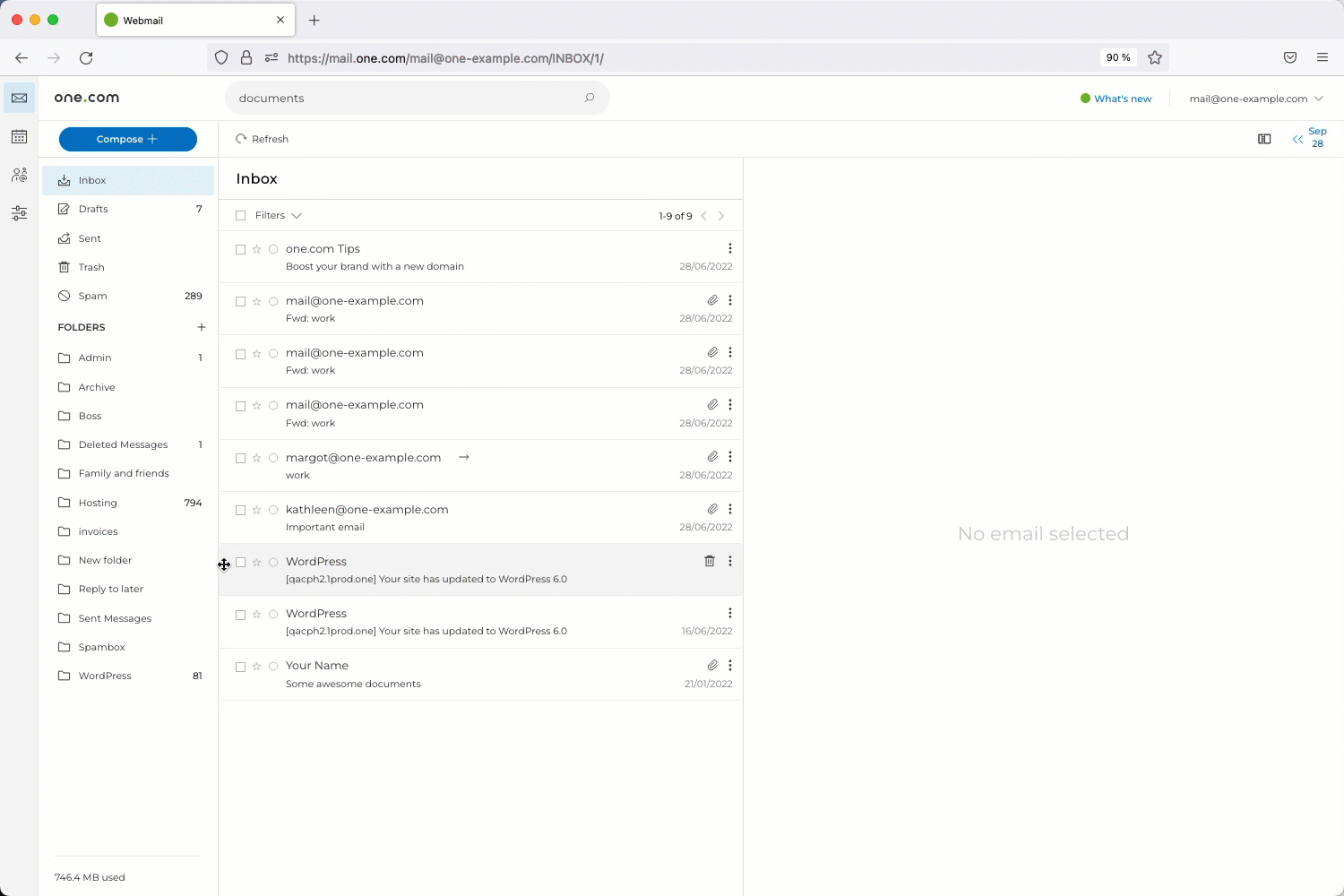 ---
Related articles: