This article explains how to change the email address of the domain owner (registrant). Not sure what we mean by domain owner/registrant? Please check our guide explaining: The difference between the subscription and domain owner.
Note: If you don't have access to the current domain email address, please click the button below to use our form for the change instead, regardless of what kind of domain you have.
---
How do I update my domain email address?
If you need to update both your contact email address and your domain email address, please update the contact email address first by following this guide: Change your contact email address.
Then follow the steps below:
Log in to your My products page, in the Control Panel here.
Click Manage to the far right of the domain you want to update.
Select Edit contact details in the menu that appears.
On the next screen, you will see two sets of details; enter your new email address under Change domain owner details.
Update the email address and click Update.
Done!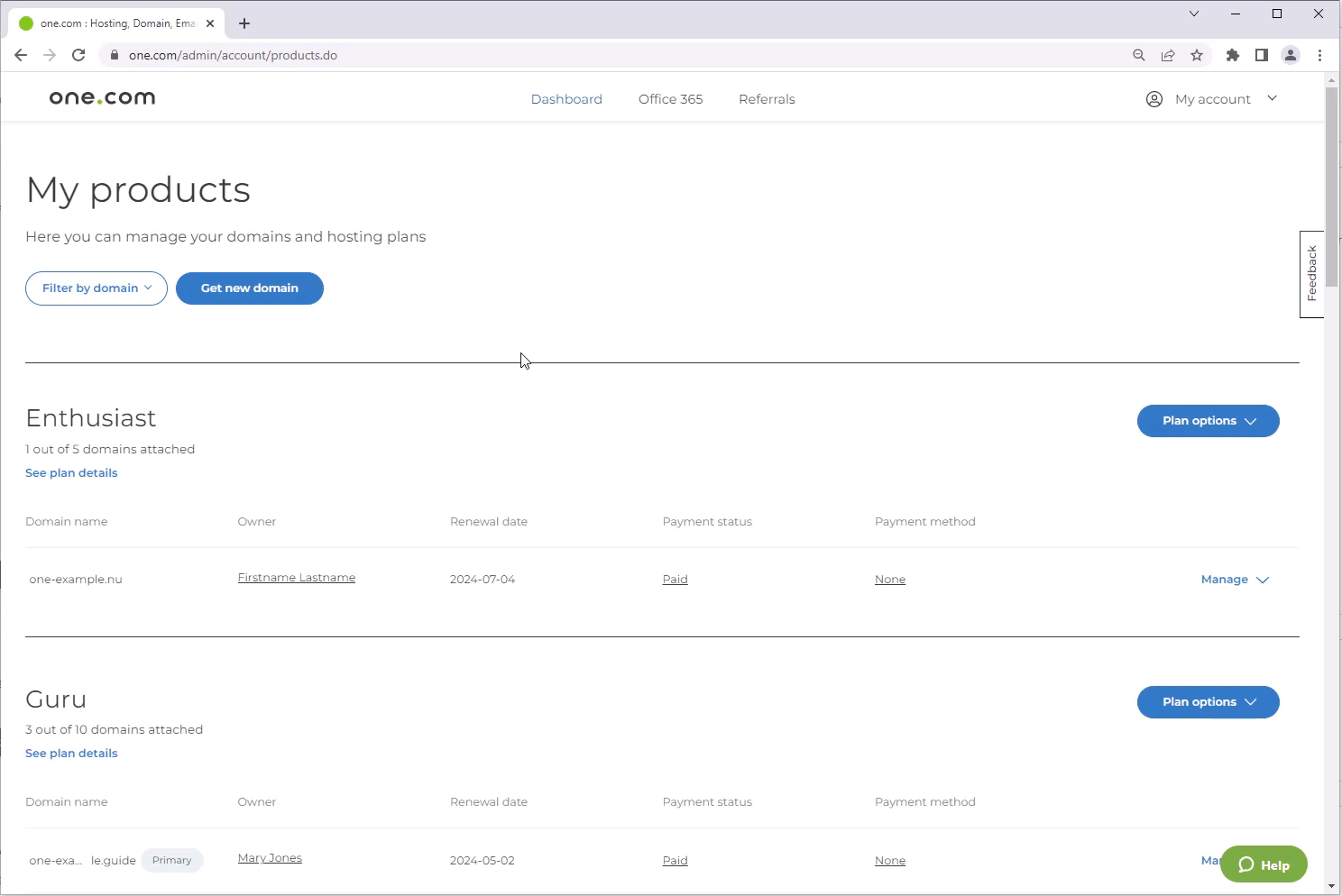 Note: In some cases you might be asked to request an update key to continue. This key will be sent to the current domain email.
---
Why do I need to do an owner change to update the domain's email address?
Changing the email address will start an owner change procedure for generic top-level domains (.com, .net, .org, etc.). The domain registry ICANN determines these rules, which are similar to owner changes. These regulations must be followed by one.com.
To update the domain email address in this case, you can either use our form or follow the steps in our guide for the owner change process: Change the owner of your web space and domain.
---
Related articles: