This guide shows how to display a specific Facebook post or video on your Website Builder site using the Facebook widget.
Note: This feature is available in the Website Builder tiers Premium and Business + Ecommerce. If you're currently using the Starter version, you can upgrade your tier to access this feature.
---
Step 1 - Select the Facebook widget
Access your Website Builder via the one.com control panel. In the dashboard, click on the blue button that says Edit site to enter your Website Builder editor.
Go to the page or section of your website where you want to add the Facebook widget.
Select Widgets in the menu on the left.
Under Social, select Facebook.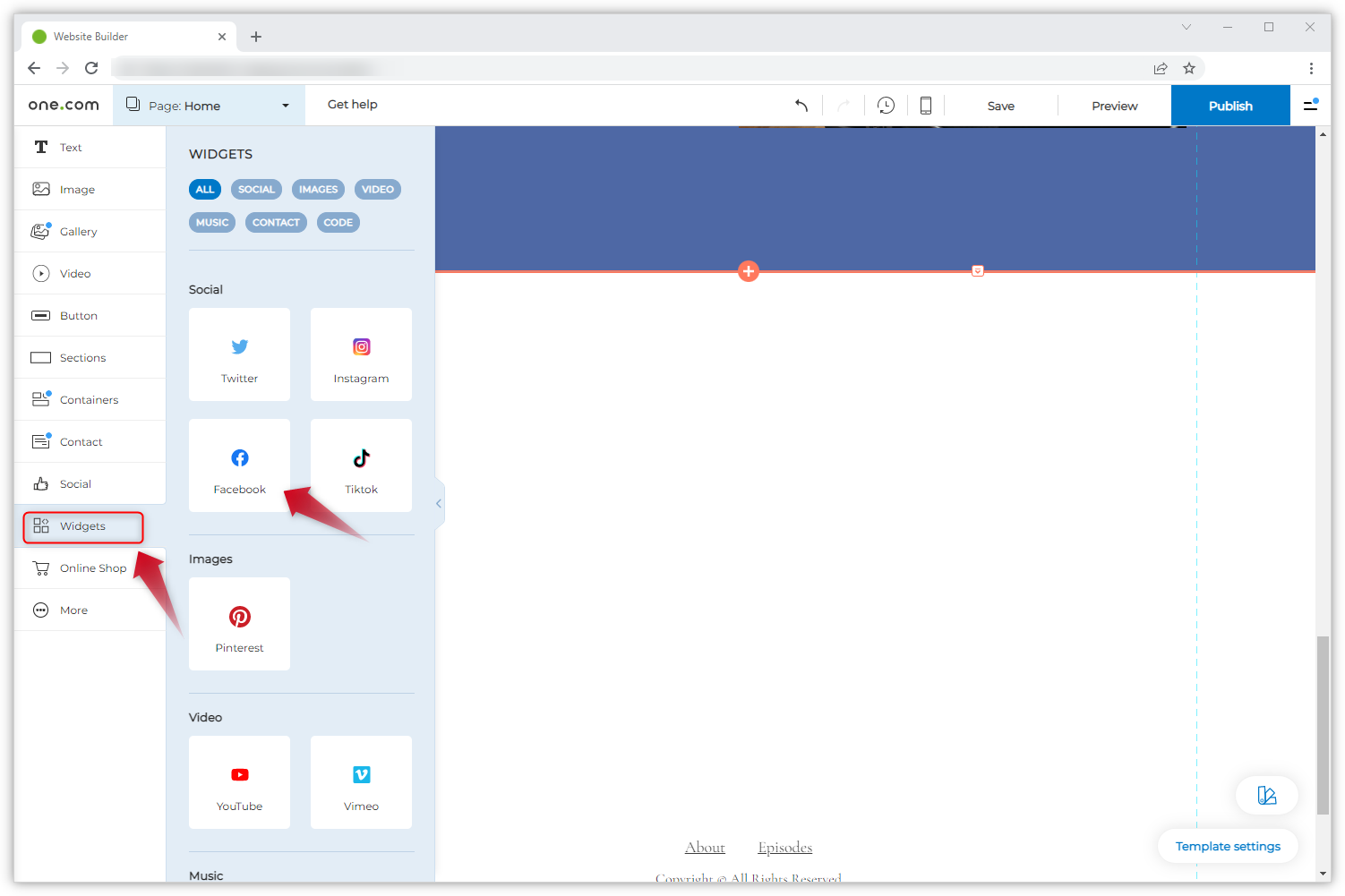 ---
Step 2 - Add a post or video
Go to Facebook and find the content you want to add to your website.
Click the three dots in the upper-right corner of the post/video. If you want to share a post, then choose Embed > Copy Code. If you would like to share a video, select Copy Link.
Go back to your Website Builder and paste the code/link into the Facebook pop-up window.
Click OK to add it to your website.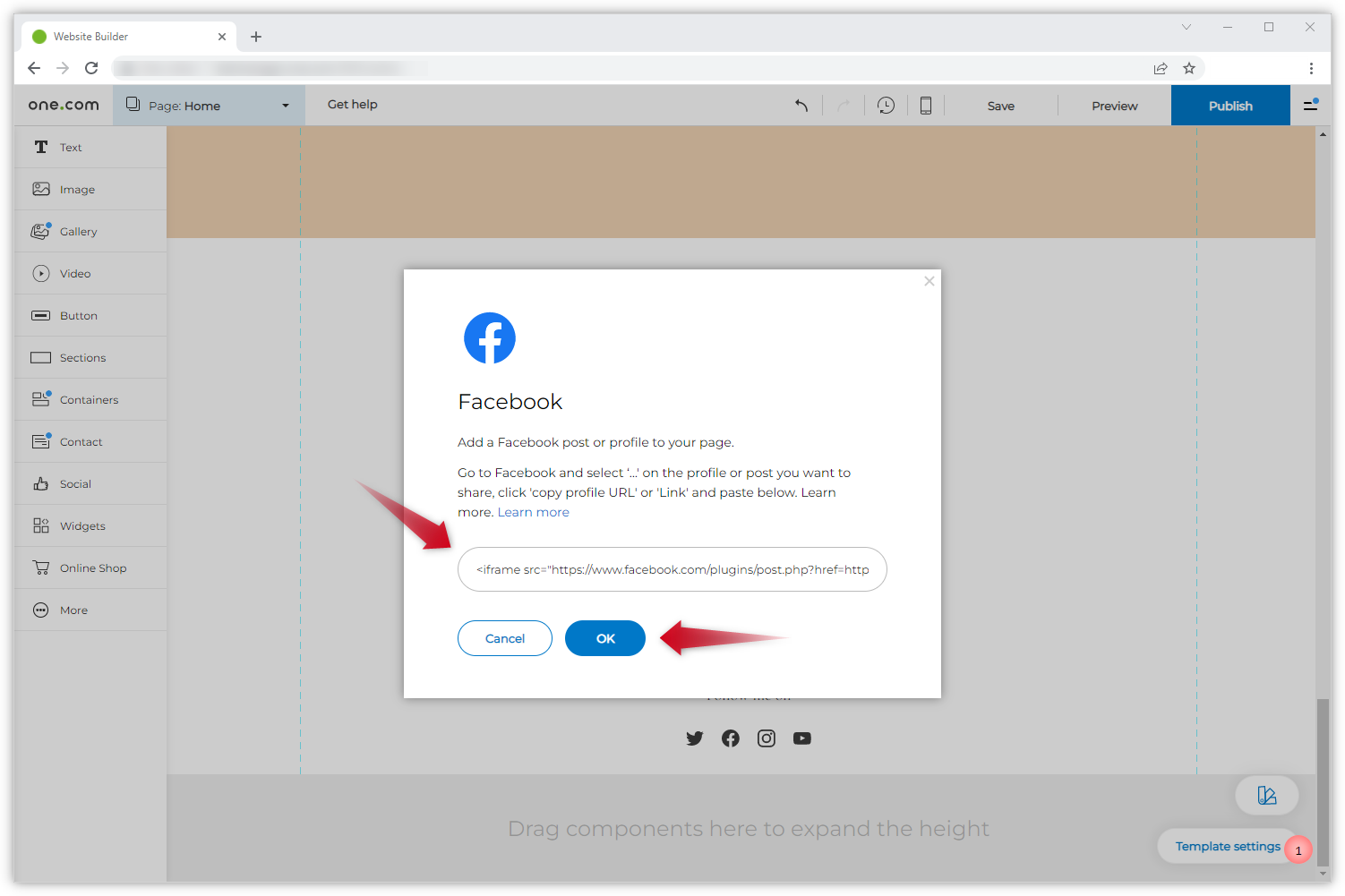 ---
Edit the Facebook widget settings
Once you've inserted the widget, you can edit the following settings by selecting the component and clicking the tabs on top of it:
Settings: Here, you can change the dimensions of the component by entering them in the text fields. Note that you can also adjust the size by dragging the borders.
Change post: Click on this option to add a different Facebook post/video to the component.
Lastly, don't forget to save and publish your website. Your changes will only show on your live website once you do this.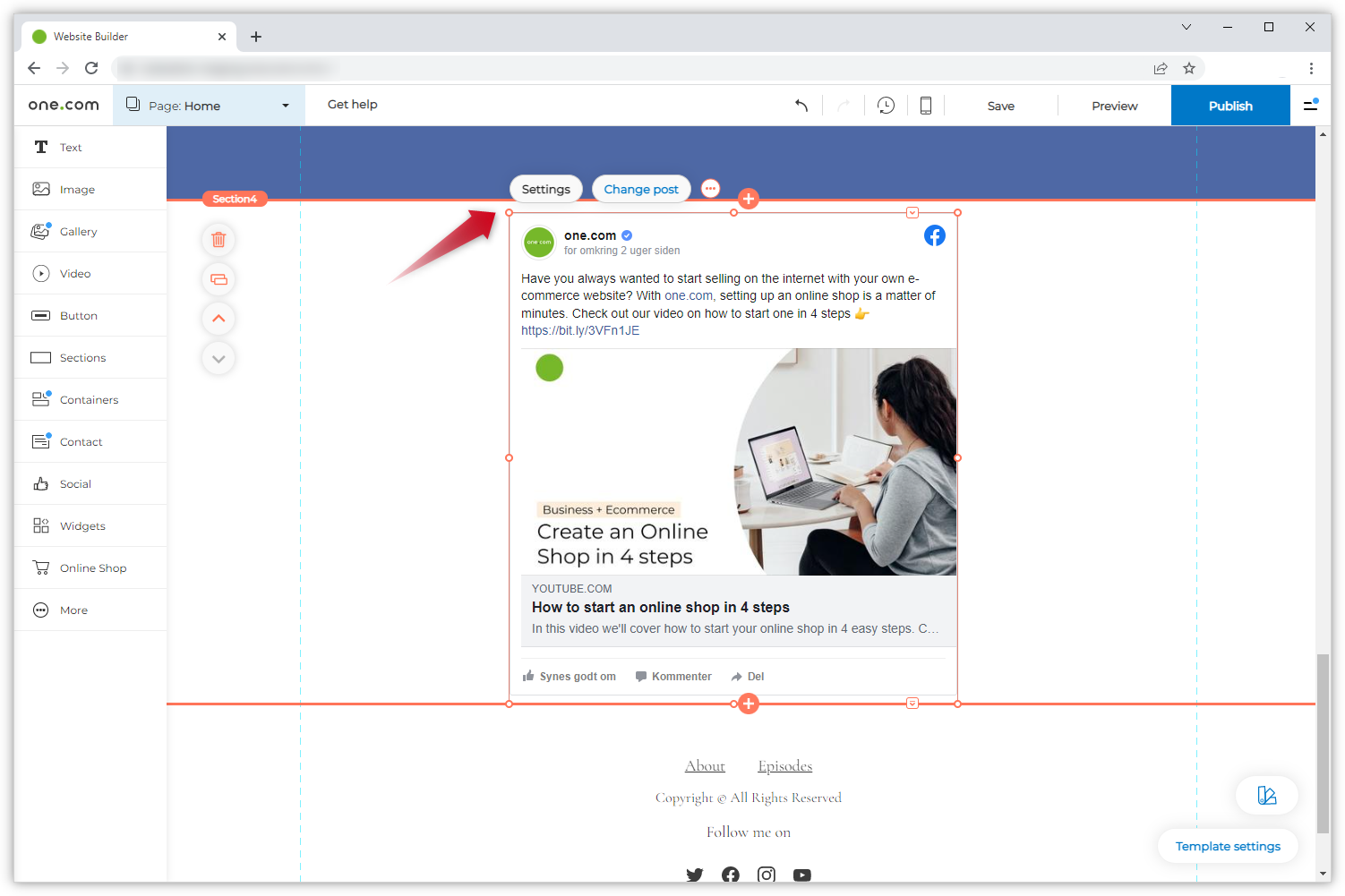 ---
Related articles: