Want to sell tickets to an upcoming event via your website? Use the one.com Eventbrite widget to display your checkout from Eventbrite directly on your site and boost your ticket sales. This guide will show you how to insert the widget.
Note: This feature is available in the Website Builder tiers Premium and Business + Ecommerce. If you're currently using the Starter version, you can upgrade your tier to access this feature.
---
Step 1 - Select the Eventbrite widget
Access your Website Builder via the one.com control panel. In the dashboard, click Edit site to enter your Website Builder editor.
Go to the section of your website where you want to add the Eventbrite checkout.
Select Widgets in the menu on the left.
Under Business, select Eventbrite.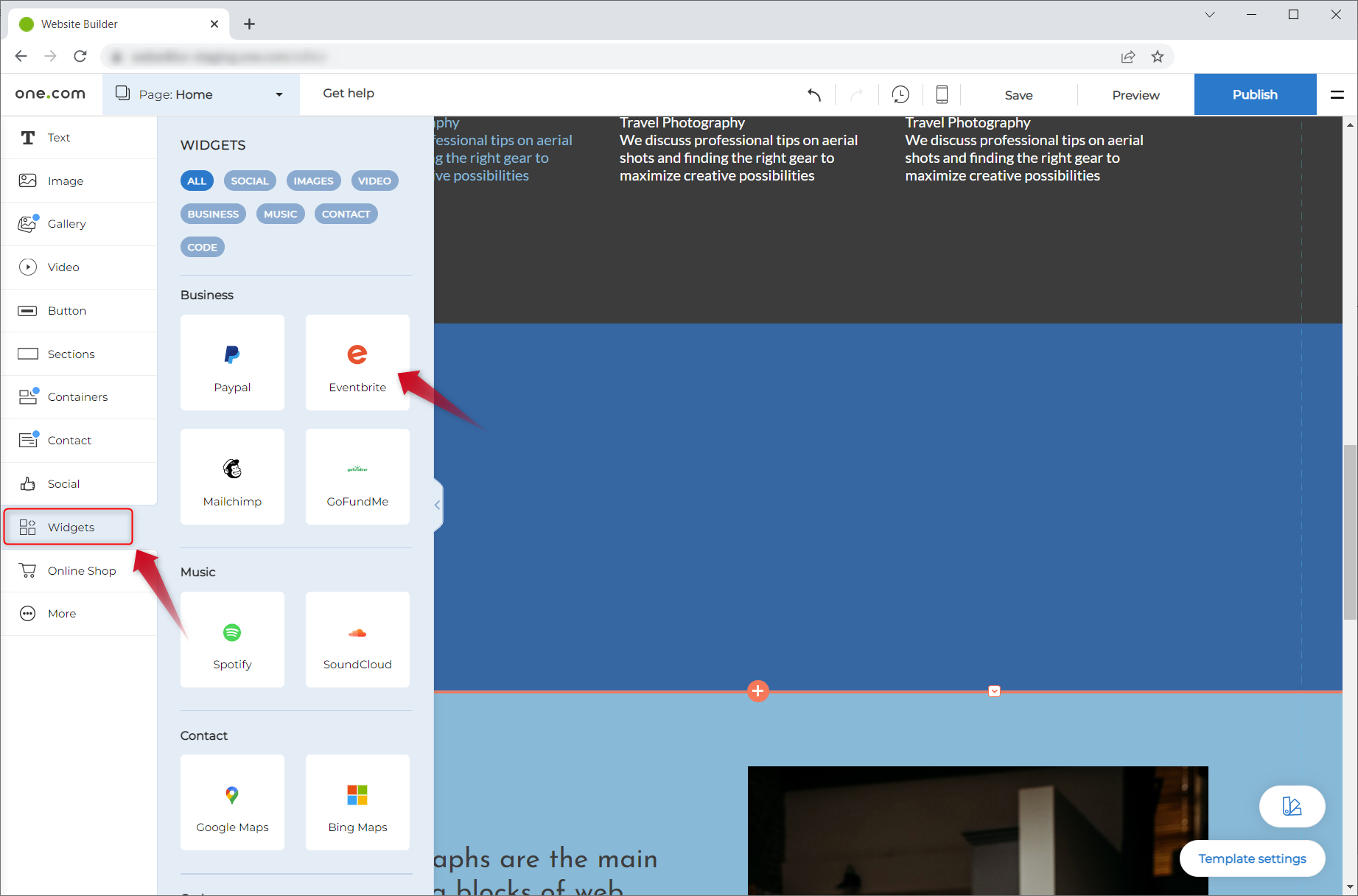 ---
Step 2 - Add the checkout
There are two ways to make the checkout appear on your site: As a button that will open a new window to display your tickets, or as an embedded checkout where your tickets are automatically shown on your site.
Go to your Eventbrite dashboard and find the code for the option you want to use. You can find the precise instructions for doing this in Eventbrite's own guide.
Go back to your Website Builder and paste the code into the Eventbrite pop-up window.
Click OK to add it to your website.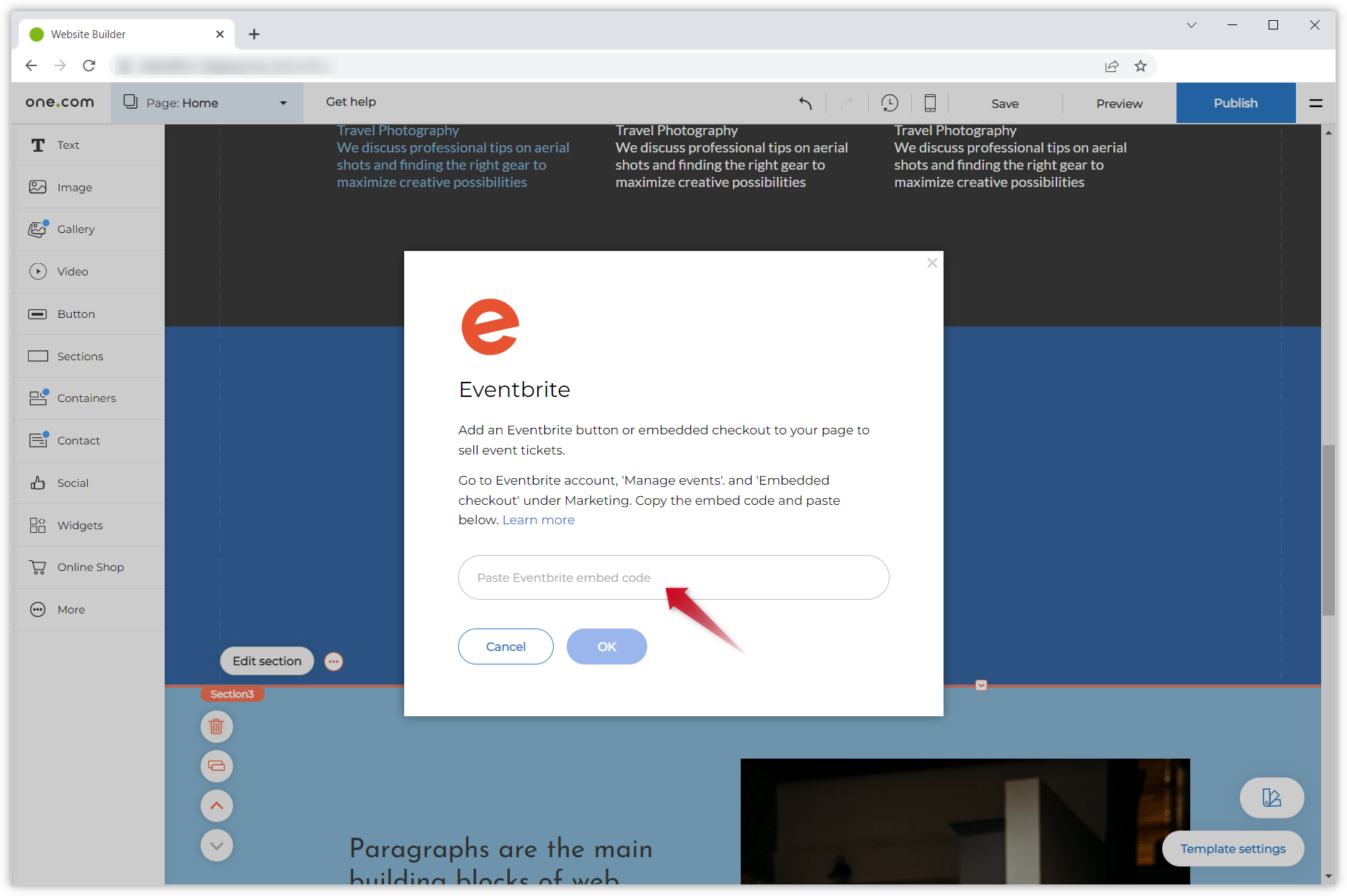 ---
Edit the widget settings
Once you've inserted the widget, you can edit the following settings by selecting the component:
Settings: If you know which exact dimensions you want for the component, you can enter them here. You can also manually drag the borders of the component via the orange handles.
Change checkout: Click on this option to change the content of the checkout.
Note: Don't forget to save and publish to show the changes on your live website.
---
Related articles: