Selling products and services from your Online Shop is good – but selling a lot is even better. The one.com Online Shop has several features that allow you to draw your visitors' attention to certain products. This means that with a few simple steps, you can easily increase the chances of boosting your sales. Some of the features can be found within the Online Shop itself, and some of them are available in Website Builder.
In this guide, we show you three easy ways to promote a product in your Online Shop.
---
Put a product on sale
Everyone likes to find a bargain and save money. That's why putting a product on sale is one of the most effective ways of increasing sales.
Put a product on sale in the Online Shop:
Go to Products in your Online Shop administration and open the product you want to put on sale.
Scroll down to Pricing & Quantity.
Check the On sale box. If you have a product with more than one variant, you'll need to click on the listed price for that variant to see the On sale box.
Enter the new Sale price.
Click Save product at the top of your screen.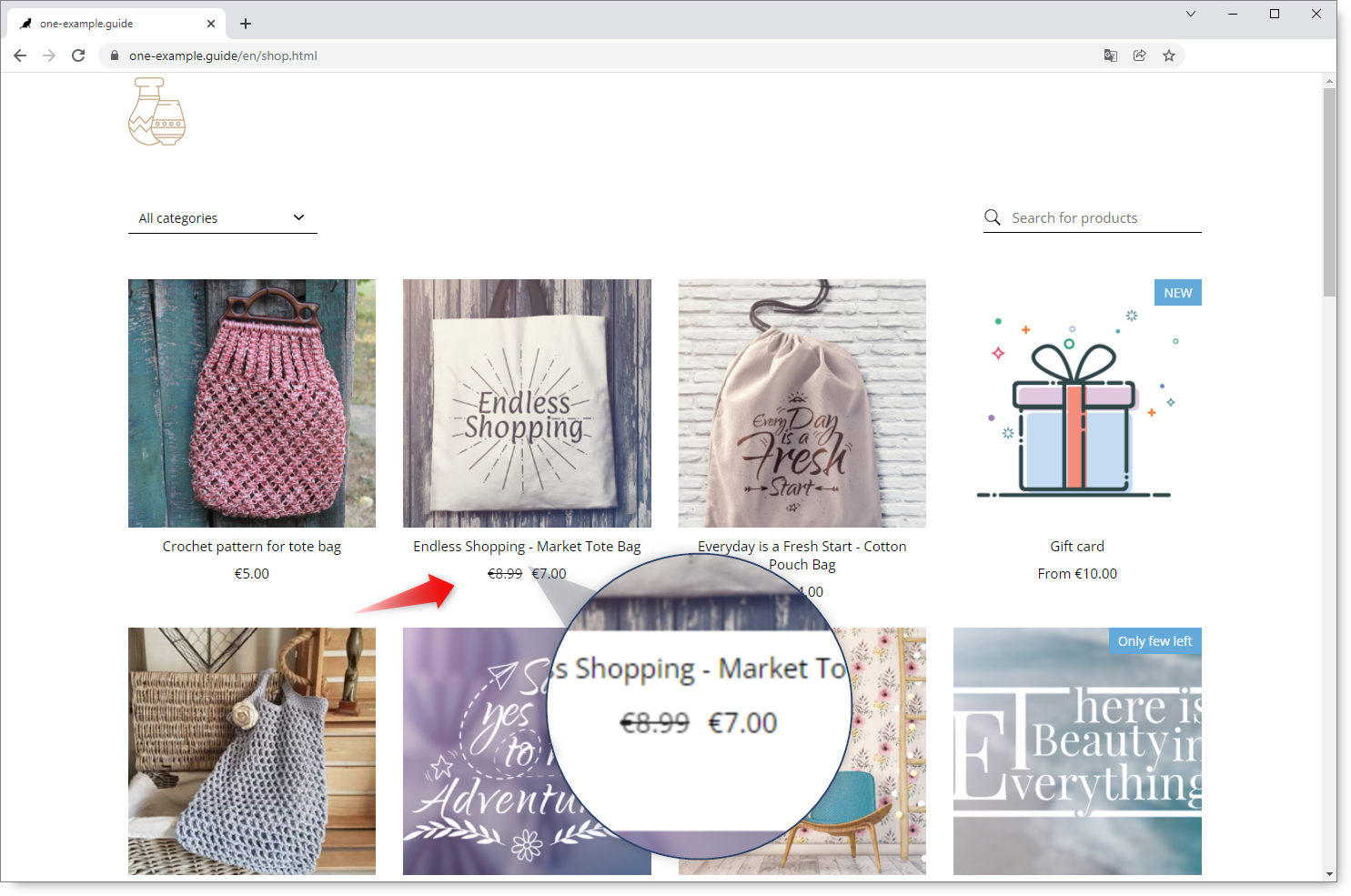 ---
Add a promotion label to a product
You can make your product stand out by adding a promotion label. For example, "NEW", "-50%" or "Popular" - the possibilities are endless.
The label will be placed on top of your product image. You can adjust the color, font and placement of the label in Website Builder or in WordPress, depending on how you publish your shop. In Website Builder, you do this from the Properties menu that pops up on the right when you click on the Online Shop component (under Promotion Labels). In WordPress, you do it by customising the CSS.
Add a label to a product:
Go to Products in your Online Shop administration and open the product you want to add a promotion label to.
Scroll down to Promotion label.
Type in the text you want to add.
Click Save product at the top of your screen.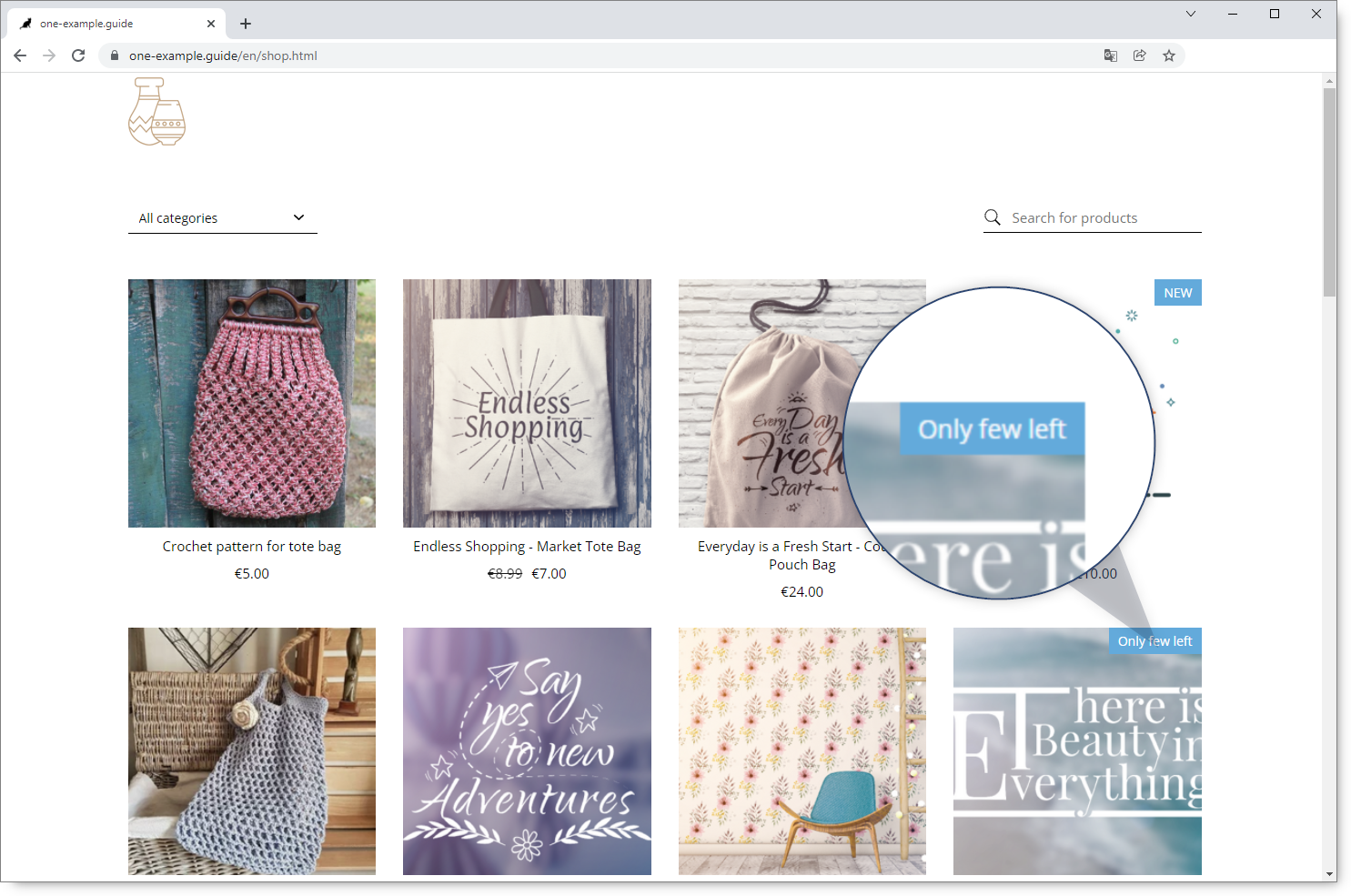 Tip: Combine a promotion label with the on sale price, for example by adding the label "SALE" or "-30%".
---
Show featured products on your front page
A good way of giving products more visibility is to show them in other places on your website, for example, your front page. In the Website Builder, you will find two widget options that allow you to highlight one or more products on your website: The Product widget and the Featured products widget. You can read more about the different Online Shop components in this guide.
Add a widget to your Website Builder front page:
Open your front page in Website Builder.
Click Online Shop in the menu to the left and select Product widget (single product) or Featured products (a selection of products).
Select the product(s) you want to show and click Add to page.
Drag the component to where you want to show it on your front page.
Click Edit product widget/Edit featured product to change styling for the component.
Click Save and then Publish to make your product(s) visible for your visitors.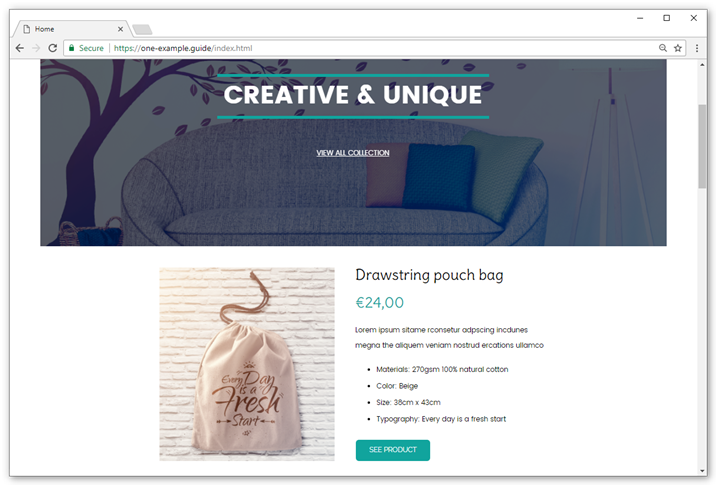 Tip: To get even more exposure, you can include links to products in social media, like Twitter or Pinterest. You can get the link to the product after you've published the shop and the widgets. Open your shop or widget page in a browser, click on the product and copy the URL for it.
---
Related articles: