We have converted our most popular Website Builder templates to WordPress themes. The themes help you to quickly get started with your WordPress site. Click the button below for an overview of all available themes.
Before you can install a one.com theme, you need the one.com plugin. Check our guide, if you don't have this plugin installed yet: How do I install the one.com plugin?
Log in to your WordPress administration.
Click one.com > Themes in the menu on the left.
Move your mouse over the theme you want to use and click Install.
Hover over the theme again and click Activate.
Note: Once a one.com theme has been installed you can find it under "Appearance" > "Themes" in your WordPress administration.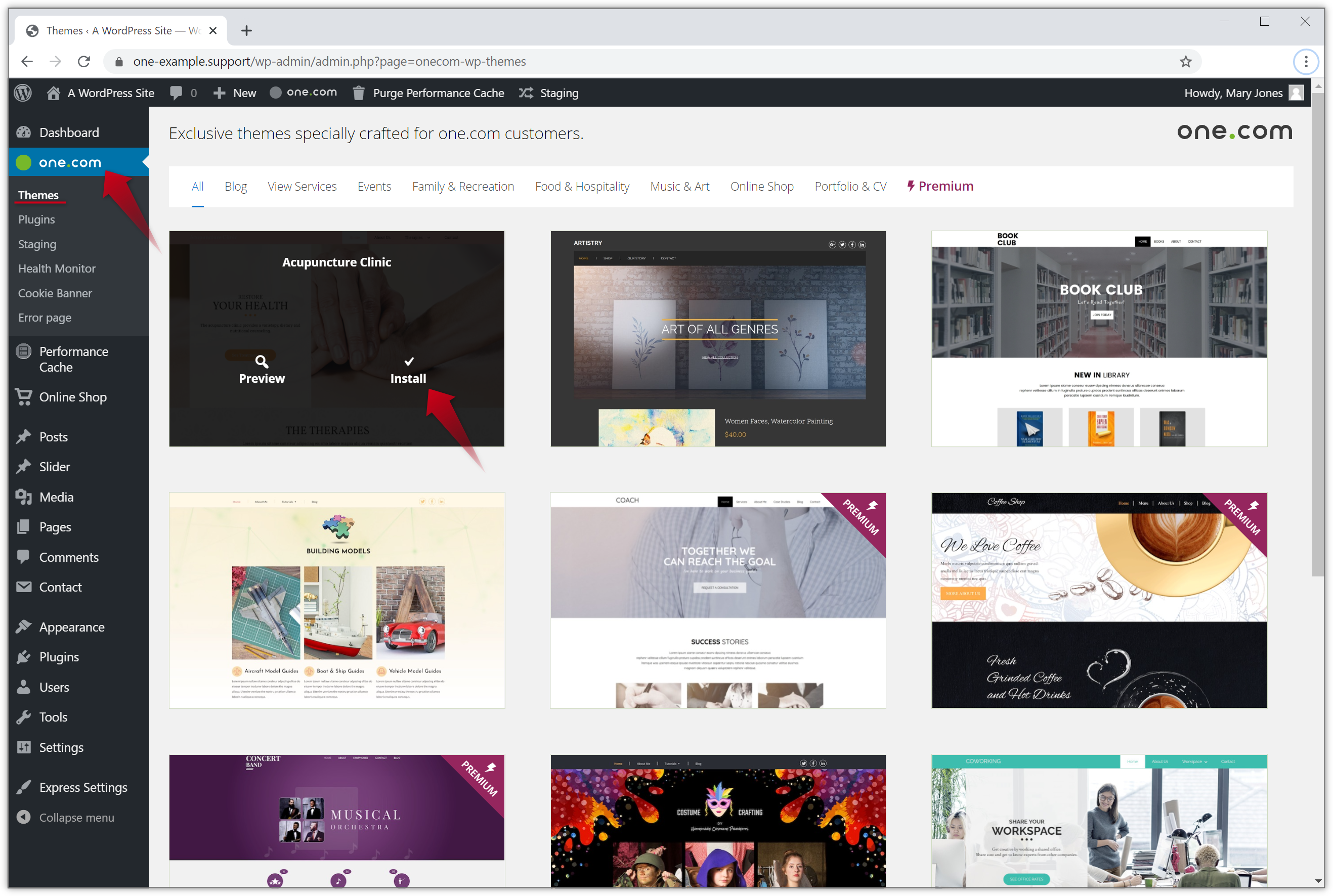 ---
Import demo data
You can import demo data into your theme and make it even easier to get started with your site. Demo data consists of pages with sample content like text and images.
When you edit your site, simply replace the demo data with your own text and images.
In your WordPress administration, click your theme title, in this example "Express Settings".
Click Import Demo Data.
Once the import has completed, click Save Changes.
Note: If you already imported demo data before for another theme, you need to remove these pages manually. You can do this under Pages in the WordPress administration.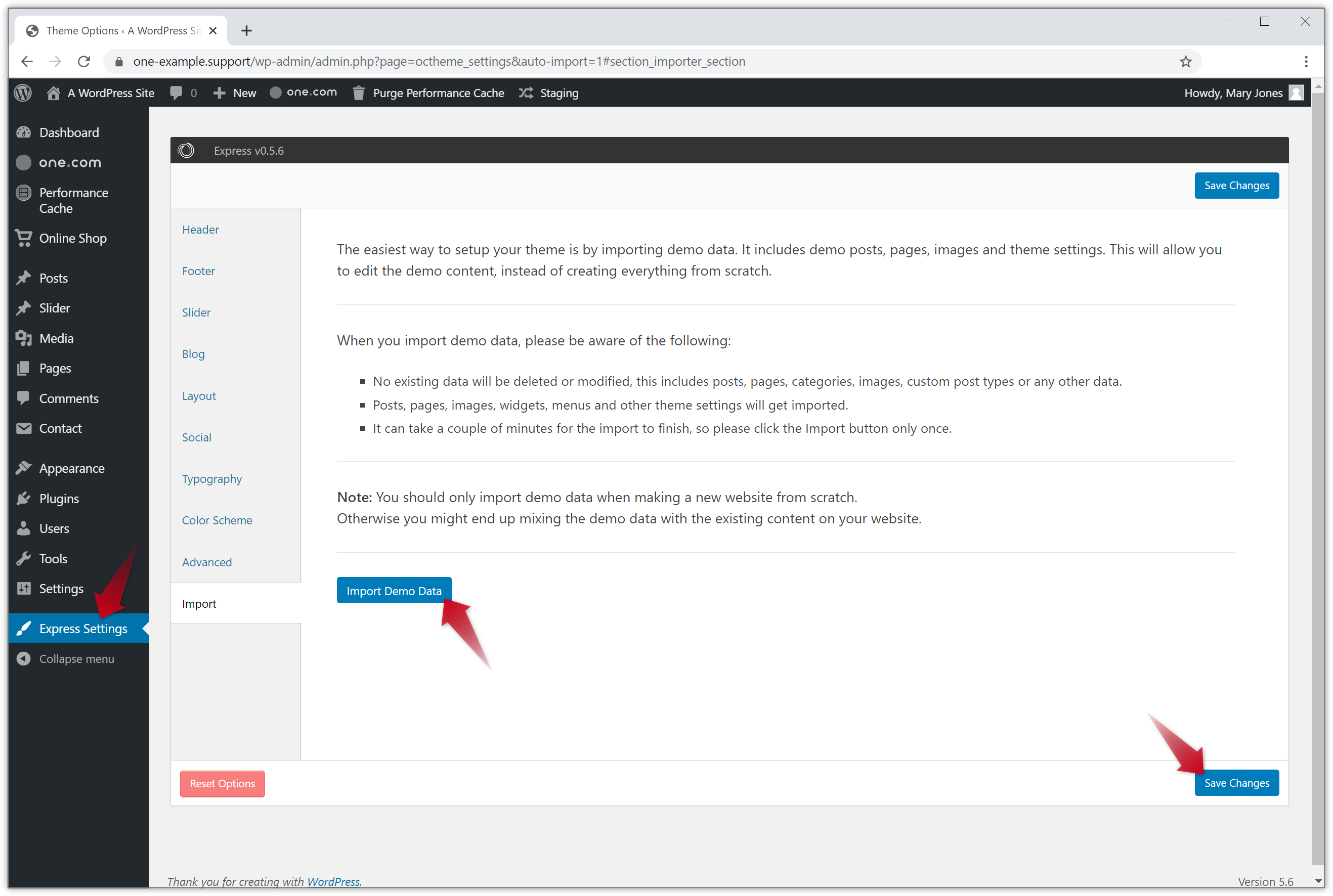 ---
Related articles: