We recommend to delete WordPress installations that you don't use anymore. Old WordPress installations are often forgotten and not updated anymore. This makes them vulnerable to hackers.
---
Step 1 - Go to 1-click WordPress
Log in to the One.com control panel and click 1-click WordPress.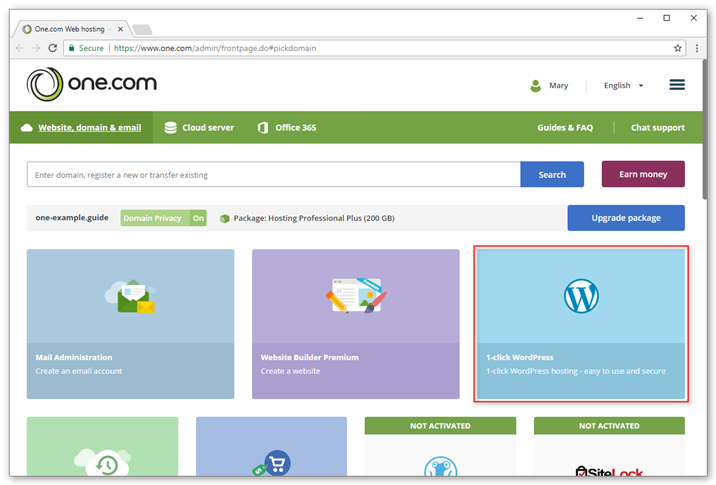 ---
Step 2 - Delete WordPress from your web space
Click Delete blog.
Enter your control panel password.
Click Delete.
---
Step 3 - Delete tables in your database
After you have removed WordPress from your web space, you need to remove it from your database as well. We have created a seperate guide for this.
---
Related articles:
Back